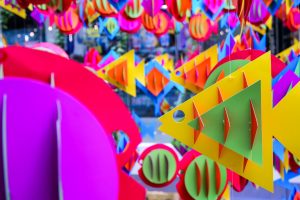 Family
Animal Adventure Week for May half term
West Silvertown Foundation are making up FREE activity packs for children aged 5-11 to use over half term. These contain resources for crafts, and lots of animal themed activities.
If you live in E16 you can email RWCDinfo@wsfroyaldocks.org with your childrens' age and your address. The activity packs will be delivered to your doorstep on Friday 22nd May.
Craft Video
Every day a animal themed craft tutorial will be uploaded to West Silvertown Foundation's YouTube and social media channels at 11am.
Online Activities
Tuesday 4pm - 5pm: Indoor scavenger hunt for 4-7s
Wednesday 10am -11:30am: Virtual under 5s meet up
Wednesday 4pm - 5pm: Indoor scavenger hunt for 8-11s
Thursday 4pm - 5pm: Family fun time for 4-7s
Friday 11:30am - 12:00pm: Elmer story time
Friday 4pm - 5pm: Family fun time for 8-11s
Please note these activities will be occurring on Zoom. To register and receive login information please email RWCDinfo@wsfroyaldocks.org.
Safari Walks
Over the week, keep all the crafts you make. On Friday, decorate your window with your crafts and animal toys. Over the weekend you can go for a walk around the local area to spot as many animals as you can. Use the safari fact sheet to help you and don't forget your binoculars!
More active and social events for all ages can be found at Royal Wharf Community Dock.

.

For your visit
Outdoors
Royal Wharf Gardens
In this garden in the centre of the Royal Wharf development, you'll find a memorial to the Silvertown Explosion.
Outdoors
Britannia Village Green
Every experimental urban village needs a green. This one has a basketball court.
New Arrival
Food & Drink
The Windjammer
The Windjammer, currently being built and set to be open on the 12th of March, will be a stunning pub with a big focus on fresh, seasonal food, a community atmosphere and exceptional service.
Similar events