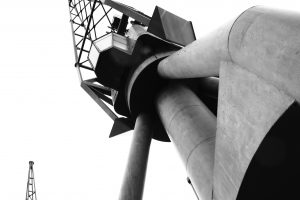 Art & Culture
DOCK LANDS PEOPLE by Michele Turriani and Trinity Art Gallery
Delve into stories, articles and stunning photography with Michele Turriani and Trinity Art Gallery's community-based project, DOCK LANDS PEOPLE. This project celebrates the diverse characters, architectural structures and heritage within the Royal Docks and documents the people who work and/or live in the surrounding areas, and have done so for most of their lives.
DOCK LANDS PEOPLE aims to introduce a new community to their own history and an old community into today's history in the making, through the images and stories of people who call this area their home. Immerse yourselves in the images and stories of these characters from the Docks and consider the wealth and depth of heritage around them, and other local residents.
London-based Italian photographer and director, Michele Turriani centres this work with photographic essays which have been produced and co-ordinated by artist-led gallery, Trinity Art Gallery, which is based in London City Island & Goodluck Hope in the Docklands.
DOCK LANDS PEOPLE is available to view online now.
For your visit
New Arrival
Food & Drink
The Windjammer
The Windjammer is a stunning pub with a big focus on fresh, seasonal food, a community atmosphere and exceptional service.
Food & Drink
Galyons Bar & Kitchen
This 19th-century dockside inn has recently been reborn as a waterside gastropub.
Activities
Royal Docks CrossFit
Gym dedicated to CrossFit, the gruelling strength and conditioning phenomenon that athletes swear by.