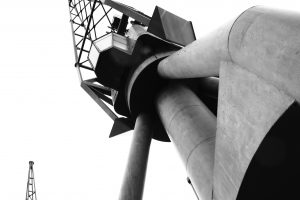 Art & Culture
DOCK LANDS PEOPLE by Michele Turriani and Trinity Art Gallery
Delve into stories, articles and stunning photography with Michele Turriani and Trinity Art Gallery's community-based project, DOCK LANDS PEOPLE. This project celebrates the diverse characters, architectural structures and heritage within the Royal Docks and documents the people who work and/or live in the surrounding areas, and have done so for most of their lives.
DOCK LANDS PEOPLE aims to introduce a new community to their own history and an old community into today's history in the making, through the images and stories of people who call this area their home. Immerse yourselves in the images and stories of these characters from the Docks and consider the wealth and depth of heritage around them, and other local residents.
London-based Italian photographer and director, Michele Turriani centres this work with photographic essays which have been produced and co-ordinated by artist-led gallery, Trinity Art Gallery, which is based in London City Island & Goodluck Hope in the Docklands.
DOCK LANDS PEOPLE is available to view online now.
For your visit
Outdoors
Royal Wharf Gardens
In this garden in the centre of the Royal Wharf development, you'll find a memorial to the Silvertown Explosion.
Art & Culture
Making Space: The People's Plan
Large-scale artwork reproducing 'The People's Plan for the Royal Docks,' a 1980s community-led project to oppose the airport.
Activities
Wakeup Docklands
Wakeboarding, paddleboarding, and paddleboard yoga – for beginners and back-flippers alike.