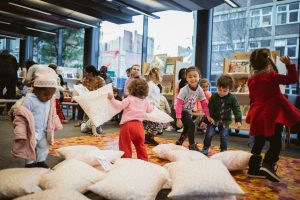 Family
Baby Boogie at EFG London Jazz Festival
Following the fun and interactive music-making Jazz for Toddlers session at The Crystal, EFG London Jazz Festival will be putting on some family-friendly classics to dance along to with your little ones.
For your visit
Food & Drink
Cafe Bonane
Down-to-earth cafe serving fried breakfasts and hearty lunches on the dockside.
Food & Drink
The Crystal Café
Overlooking the docks, this cafe serves home-made salads and bistro-style sandwiches.
Food & Drink
The Living Room
The Good Hotel's floating restaurant dishes up locally-sourced comfort food with a Spanish twist.