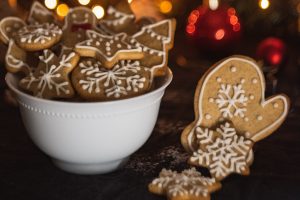 Family
Jolly Gingerbreads
Learn how to bring these sweet treats to life and enjoy the festive atmosphere at The Good Hotel!
If you would like to attend, register your interest and be sure to let them know how many of you are attending.
For your visit
Food & Drink
Top 1 Forever
Modern British restaurant overlooking of the water, with a wood-fired oven.
Activities
The Quad Club & Spa
This spa, swimming pool and gym in the Crown Plaza Hotel offers calming treatments and classes.
Food & Drink
Heroica Lounge
It's a bus, it's an Italian restaurant; you decide whether to order pizza or pretend to drive.