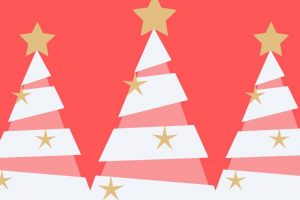 Art & Culture
Moving Market Royal Docks & Beckton presents a Christmas Market
We're curating the freshest crafts East London has to offer with our Indoor Christmas Market by supporting new comers to the craft scene. You will find handmade dolls, cards, candles, jewellery, soaps, concrete pots, wax melts and plenty more. There will also be a children's face painter!
The Royal Docks Moving Market
We're a local organisation, and we collaborate with other community projects in the area. Our goal is to support new creatives starting their journey in the craft business. We achieve this through combining mentorship from existing crafters with community led support from organisers.
Do you have a craft that you wish to explore or expand? Email us to get involved.

We've got the platform to set you up for success. We'll provide the opportunity to hone your people selling skills in a safe organised environment. Turn your crafty hobby into a wee money earner.
This is a call for all you crafters out there, whether you work with concrete or make your own candles or cards, you will be welcome to join us this Christmas.
Patchlarks' Winter Wonder Tales
Find Patchlarks' chief storyteller Oliver Wallace at the market and help him invent wondrous winter stories of mischievous, magical creatures and festive celebrations.
Join the interactive and joyful storytelling adventures where every story is unique because we make it up together!
And while you are there you can pick up the beautifully illustrated, free activity book and continue the adventure at home or in the Thames Barrier park with stories, activities and a trail! More details on that HERE.
For your visit
Art & Culture
RAW Labs
Sample an impressive range of art events and workshops, or just the great coffee, at this Bow Arts caff.
Business
London City Airport
The only London airport that's actually in London.
Activities
Royal Docks Adventure
Power boats, rowing boats, dragon boats, canoes – everything you need for an afternoon on the water.