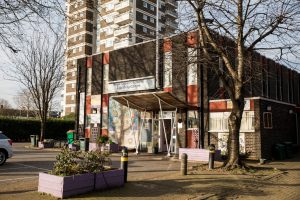 Family
October Half Term Holiday Scheme
The half-term holiday is around the corner, and Royal Docks Learning and Activity Centre has it covered. This scheme will keep kids aged four through 13 entertained every weekday.
Each day's activities cost £22 not including any outings. There's also an additional breakfast club on offer from 8am.
Booking is essential, so drop the centre a line on asc@rdlac.org.uk if you're interested or give them a ring on 020 7476 1666.
For your visit
Community
Asta Community Hub
Asta takes a holistic approach, supporting the North Woolwich and Silvertown community from birth to old age.
New Arrival
Food & Drink
The Snack Shack
Homemade cakes and hot food are on offer at this friendly and laid-back spot on St. John's Green.
Outdoors
St John's Green
Community garden with allotment and children's play area.