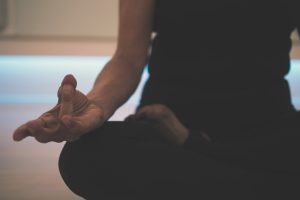 Sport & Activities
Online Meditation and Stretching
Join Lucy for half an hour of meditation and stretching. A great way to loosen up after a long day and to aid sleep and relaxation.
You don't need anything particular – just a laptop, phone or tablet and access to the internet.
Join the meeting: http://royalwharfcd.org/event/...


















For your visit
Art & Culture
Lightship 93
A photo shoot location like no other: a meticulously-preserved lighthouse vessel.
Art & Culture
Brick Lane Music Hall
Music hall is a dying Victorian tradition, and this is historic hall is the only permanent venue for it that remains.
Outdoors
Lyle Park
It's easy to miss Lyle Park's narrow entrance, but its triangle of green with a river view is worth exploring.