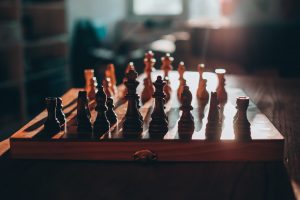 Sport & Activities
Virtual Board Games (for adults)
Come along to Royal Wharf Community Dock's weekly board games club. Whether you want to play an old classic, or try something new, whether you're an expert, or new to board games. This is a chance to meet new people (virtually!), learn something new and have fun. They'll be meeting on Zoom, bring game suggestions that can be done online or over the camera!
Join the meeting: http://royalwharfcd.org/event/...












For your visit
New Arrival
Food & Drink
Little Hudson Cafe
Little Hudson Cafe is an independent cafe open in Royal Wharf serving homemade brunch.
Food & Drink
Starbucks Coffee
Just outside Thames Barrier Park, the outdoor seating makes this Starbucks a favourite spot for dog walkers.
Business
Tate & Lyle Sugars
This refinery on the banks of the Thames has been producing sugar by the tonne for over 140 years.