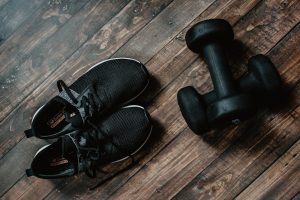 Sport & Activities
Virtual Workout Session
Struggling with the same routine every day? Need to loosen up at lunch? Join Rhea for a 30 minute workout from your own home. Rhea runs One Element in Thames Barrier Park, HIIT (High Intensity Interval Training) sessions developed with the help of professional athletes and coaches.
Join the meeting: http://royalwharfcd.org/event/...









For your visit
Art & Culture
The Silver Building
Once the offices of Carlsberg-Tetley, this concrete block now offers workspaces to dozens of creative businesses. Look out for their regular events and exhibitions.
Art & Culture
Millennium Mills
Derelict early 20th century flour mill turned screen icon; this Royal Docks landmark is due to be redeveloped.
New Arrival
Food & Drink
Triple Two Coffee
Located inside the Royal Wharf Clubhouse, Triple Two Coffee sits within the focal point for daily health and fitness classes, swimming and neighbourhood events.