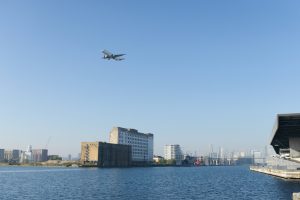 Events
What future for the Royal Docks?
Where is the real Royal Docks that you know so well as your home, work or place to visit in London?
What needs to be nurtured to make the Royal Docks a neighbourhood to be proud of now and in the future? How should the community's share of Royal Docks development profits be invested for this and future generations?
All are welcome
To keep track of numbers please confirm your attendance by emailing info@rdcv.org.uk
You can view the complete agenda for this meeting here.

For your visit
Food & Drink
The Living Room
The Good Hotel's floating restaurant dishes up locally-sourced comfort food with a Spanish twist.
Places To Stay
Good Hotel London
This floating hotel is also a not-for profit organisation that invests in the local community.
Food & Drink
Fox@ExCeL
Relaxed pub sprawling across different rooms of an old tobacco warehouse.