Business
A history of Tate & Lyle told in cake
There are a few things that can be said for certain about cake: it's sweet, it's delicious and, more than any other food, we eat it when we celebrate. As Tate & Lyle marks 140 years of manufacturing mountains of the sweet stuff in the Royal Docks, the heritage sugar refinery celebrates with a cake and a question.
The cake: 15 layers high, each layer representing a decade and its baking trend, and a bonus layer that looks to the future. This towering cake was displayed for all to see and taste at King's Cross this November, as part of Tate & Lyle's birthday festivities.
The question: what will cakes of the future look like? Here's a look back through 14 decades of Tate & Lyle history and the classic bakes of the time, and some guesses about what lies ahead for this iconic dessert.
1978. In this year, a new refinery in Silvertown was opened by Henry Tate & Sons. Three years earlier, the company had introduced British audiences to a new German invention: the sugarcube. Tate & Lyle's foundation was celebrated with a layer of Battenberg, a cake of royal provenance. The cake was named following the wedding of Queen Victoria's granddaughter, Princess Victoria, to Prince Louis of Battenberg.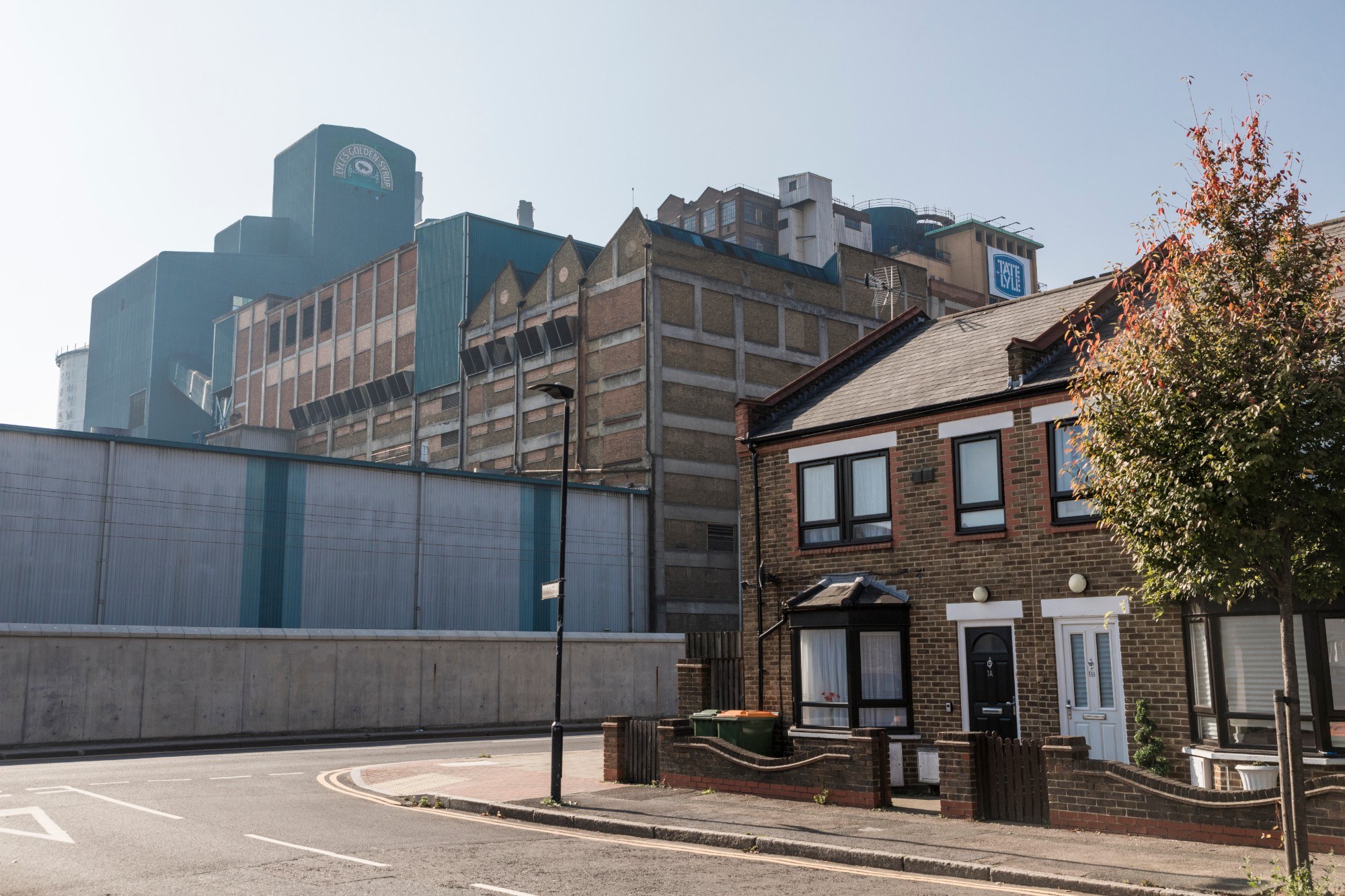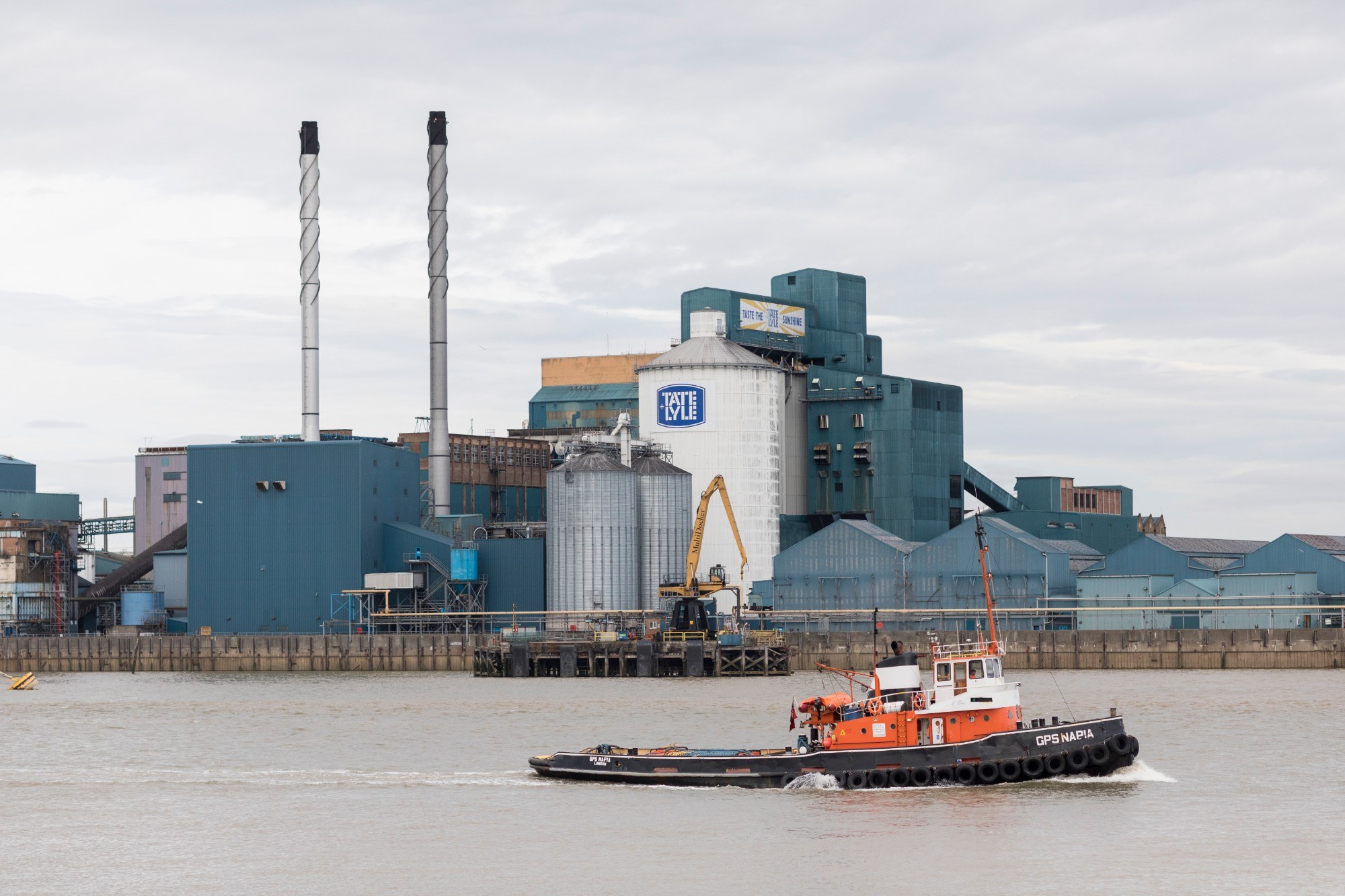 1883. By this time, Henry Tate & Sons' rivals, Abram Lyle & Sons, had opened their own refinery in Plaistow. Around the same time, they started filling tins with Lyle's Golden Syrup. The layer representing this decade was made of fruit cake.
1921. If you can't beat them, join them. In 1921, Henry Tate and Abram Lyle merged to form Tate & Lyle. Together, they produced 50% of the world's sugar. The union was convenient, but it wasn't seamless. Employees retained their allegiances, and knew exactly who were 'Tateses' and who were 'Lyleses'. Layer of the decade: cherry cake.
1932. In 1932, the National Gallery of British Art is renamed Tate Gallery after Henry Tate. His donation of 65 contemporary paintings in 1889 became the foundation of what is now the Tate Britain. He also donated £80,000 towards the museum's construction. Three years later, the FT-30 stock index was created. Tate & Lyle is the only constituent to still be part of the index today. Layer of the decade: carrot cake.
1939. In 1939, the Thames Refinery becomes the world's largest cane sugar factory, producing 14,000 tons a week. It was also a target for the luftwaffe during WWII. Baked Alaska, the layer from this decade, is itself a cake born from celebration. It's said to date back to late 19th century New Orleans where it was served to celebrate America's purchasing of Alaska from Russia.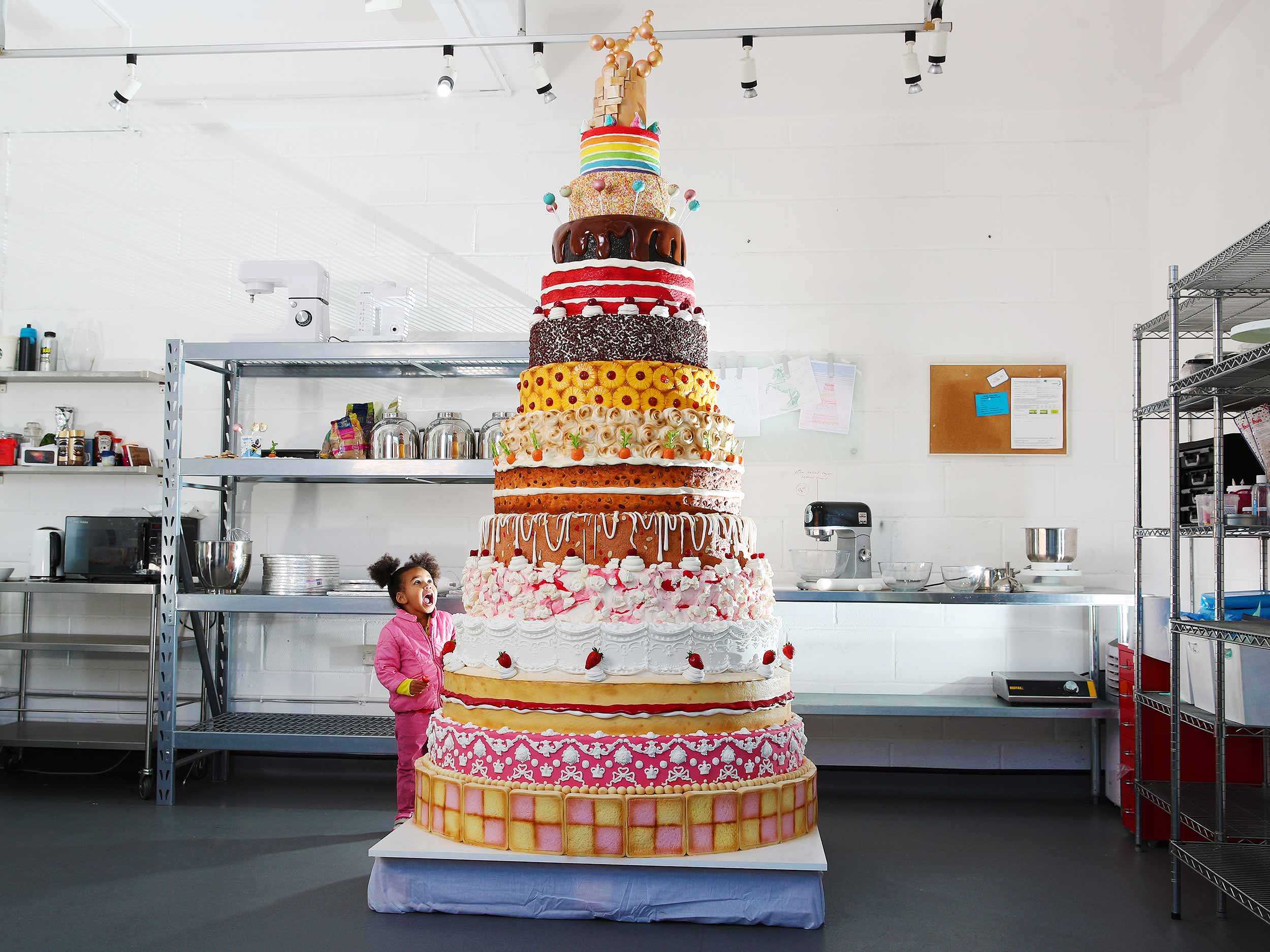 1949. When the government looked to nationalise the sugar industry, Tate & Lyle launched a fierce campaign to prevent it. The answer? A cartoon character. Mr. Cube was the face of the campaign, and ultimately helped steer the company to its continued independence. Layer of the decade: pineapple upside-down cake.
2006. In 2006, Lyle's Golden Syrup tin is awarded a Guinness World Record as the world's oldest branding. The design has hardly changed since its Victorian inception, although the tin was created from a strong cardboard when metal was in short supply during the war. Layer of the decade: rainbow cake.
The future. While Tate & Lyle have a firm grasp on the cakes of yesteryear, to learn more about the cakes of tomorrow they commissioned trend forecasters The Future Lab to examine what the future holds. They found that new data sources may be able to help customise our food down to our DNA. Meanwhile, experiments such as Bompas and Parr's levitating cakes and canapés at London Design Week raised the possibility of a new era of multi-sensory dessert experiences.
Many of these predictions seem outlandish today, and that's exactly the point. These far-flung thought experiments imagine a future of food for a fast-changing world. In the same way that the pineapple upside-down cake may have run its course, a lab-grown cake still feels several decades away. Tate & Lyle's own history of innovation continues as the refinery moves into speciality ingredients such as sweeteners and texturants. In the meantime, we'll happily take a second slice of red velvet and wish a happy birthday to our neighbours.
Stories from around the docks