Business
Cafe Spice Namaste is here to serve us dinner – and teach us how to cook
In Royal Albert Wharf, Cyrus and Pervin Todiwala have found a home for their landmark restaurant, Cafe Spice Namaste.
Here, they're serving their exceptional Indian and Parsee cooking from a menu bursting with exciting dishes such as venison tikka, Goan curries, Keralan bhaji and paratha, as well as homemade kulfis to finish.
Cafe Spice Namaste first became known in its former City location, where it first earned its longstanding Michelin Bib Gourmand recognition. As Cafe Spice Namaste is now entering a new chapter in the Royal Docks, we caught up with Chef Cyrus, who's bringing a peerless enthusiasm for food and a desire to share his knowledge. Here he tells us how he learned to cook, and why he wants to pay those skills forward by teaching local people in the Royal Docks how to cook great food that feeds the whole family.

We want to upskill people and the neighbourhood. Our family's going to be very involved in the Royal Docks.
Cyrus Todiwala, chef at Cafe Spice Namaste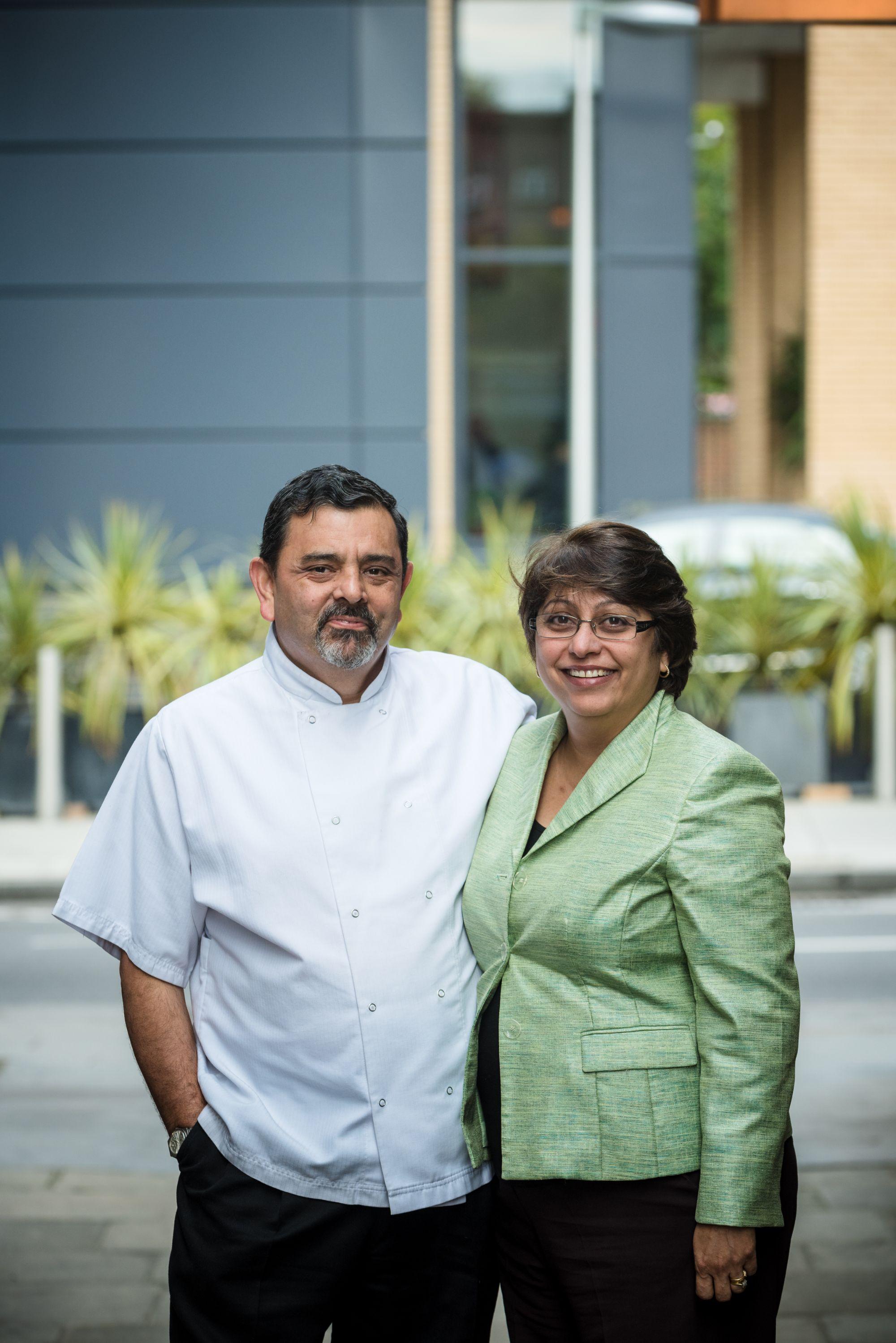 How did you end up in Royal Albert Wharf?
We came here in March to set up, and we were doing a stall outside during the summer months, Dosa on the Docks, before opening the restaurant in December. We had been in the City of London for 25 years when our lease was coming to an end. At first I was not very keen [on this location] because I thought it was far out and I didn't understand the area.
But we were looking for a space where we could accommodate more than just a restaurant, and once we came here, we found everything. We'll be taking up another site on the same stretch and putting up training and production kitchens so we can train young people. That's my main objective: we want to upskill people and the neighbourhood. Cafe Spice Namaste has a philosophy of sustainability, and our family's going to be very involved in the Royal Docks.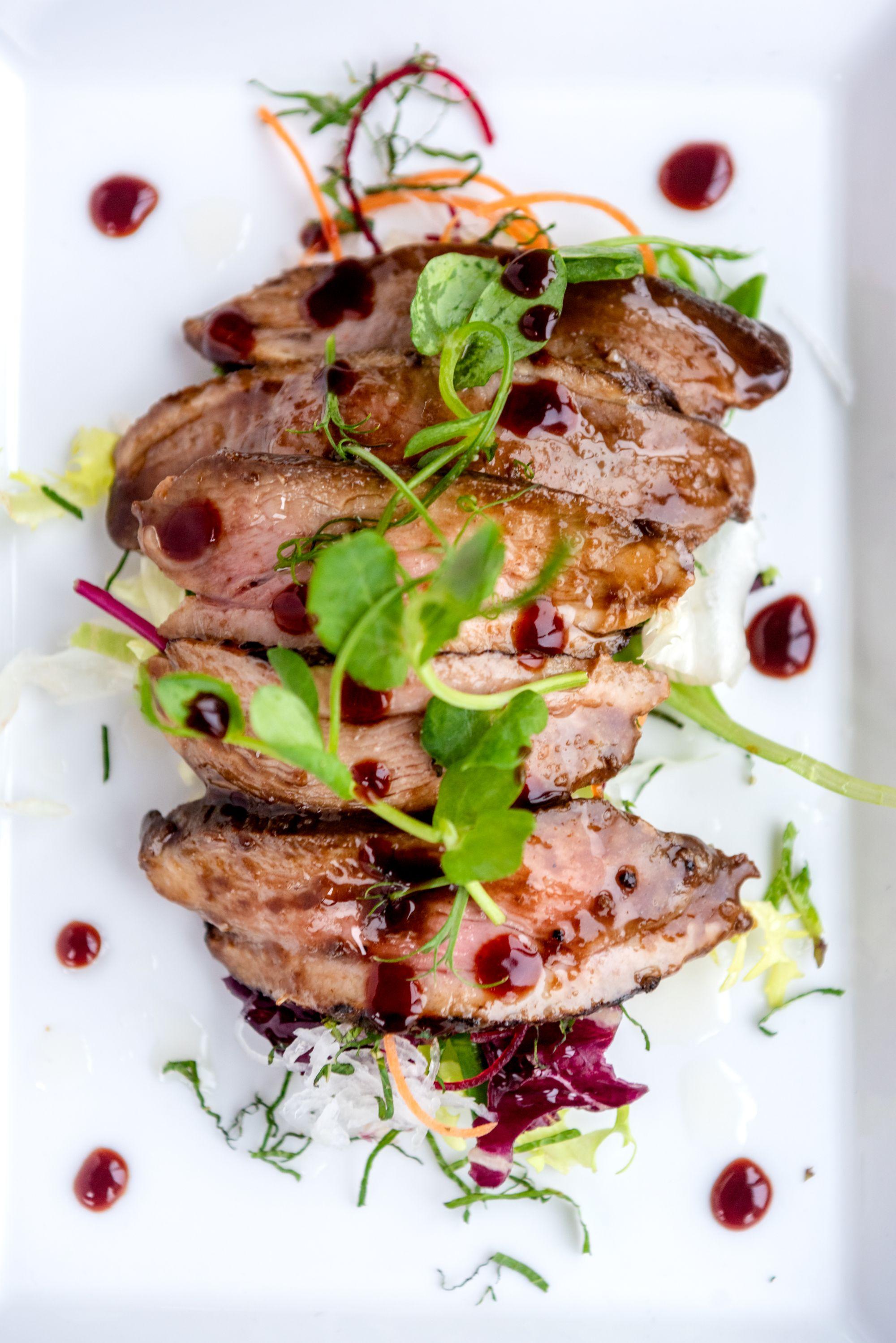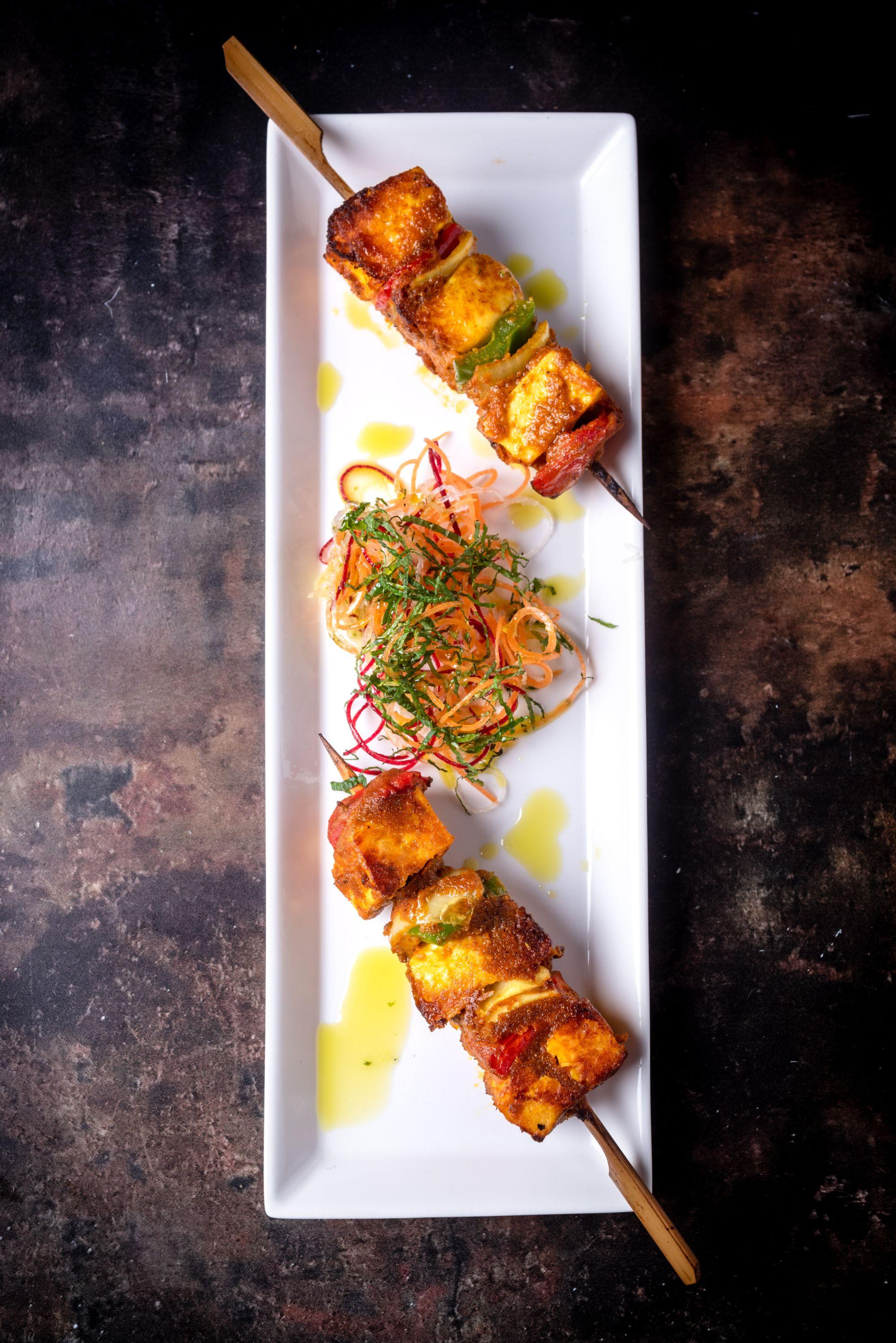 That sounds really exciting. How are you going to do this?
I have an academy on the mezzanine floor, where we will teach basic Indian food so people can cook better at home. I already train chefs who want to gain skills with Indian cuisine. For young people, we've started working with local colleges whose students want to learn about cooking, not just British or French food, but also South Asian food. I have connections with farmers across the country, who bring in a whole animal to show catering college students how to make cuts of the meat.
Once I'm up and running, I will also partner with charities to show people how to make the best out of rice, for example – how you can take a small amount of rice and feed five family members.
That's a brilliant way to pay forward your cooking skills. Who taught you how to cook?
I have to go back to my mother first, and then, to my education with the Catering Institute in Bombay. From then, I was working in Bombay and Goa. I've been a chef now for nearly 45 years, before I came to this country about 29 years ago.

Britain is all about the global melting pot. We want to shift the focus of classical cooking because there are other foods that are growing rapidly in this city and country.
Cyrus Todiwala, chef at Cafe Spice Namaste
You have an exciting menu at the restaurant – the five cheese chilli toast sounds brilliant. What's your favourite thing to cook and eat at the moment?
That's a tough question, because I get excited about everything! We do lots of game and seafood. I love cooking seafood. We've got a standard menu at the moment, and [soon], specials will start to feature. As we get more known, people will understand what we are about – in the City we were very well known. People came from far away just to eat at the restaurant, and I hope we can have that same thing here.
What's next for Cafe Spice Namaste in the Royal Docks?
It's not been the easiest move. Though the location is beautiful, it's still quiet here so footfall is a problem. It'll take us a while to establish a strong business. As we get more established, we will have more specials and in the summertime, we'll have things happening outside which will bring people in.
There's a very mixed cultural group of people living here, and Britain is all about this global melting pot. We want to shift the focus of classical cooking and [help people see] that there are other foods out there that are growing very rapidly in this city and country, and we need to tap into those. The vision for the area is quite ambitious, so we hope we can be as ambitious too.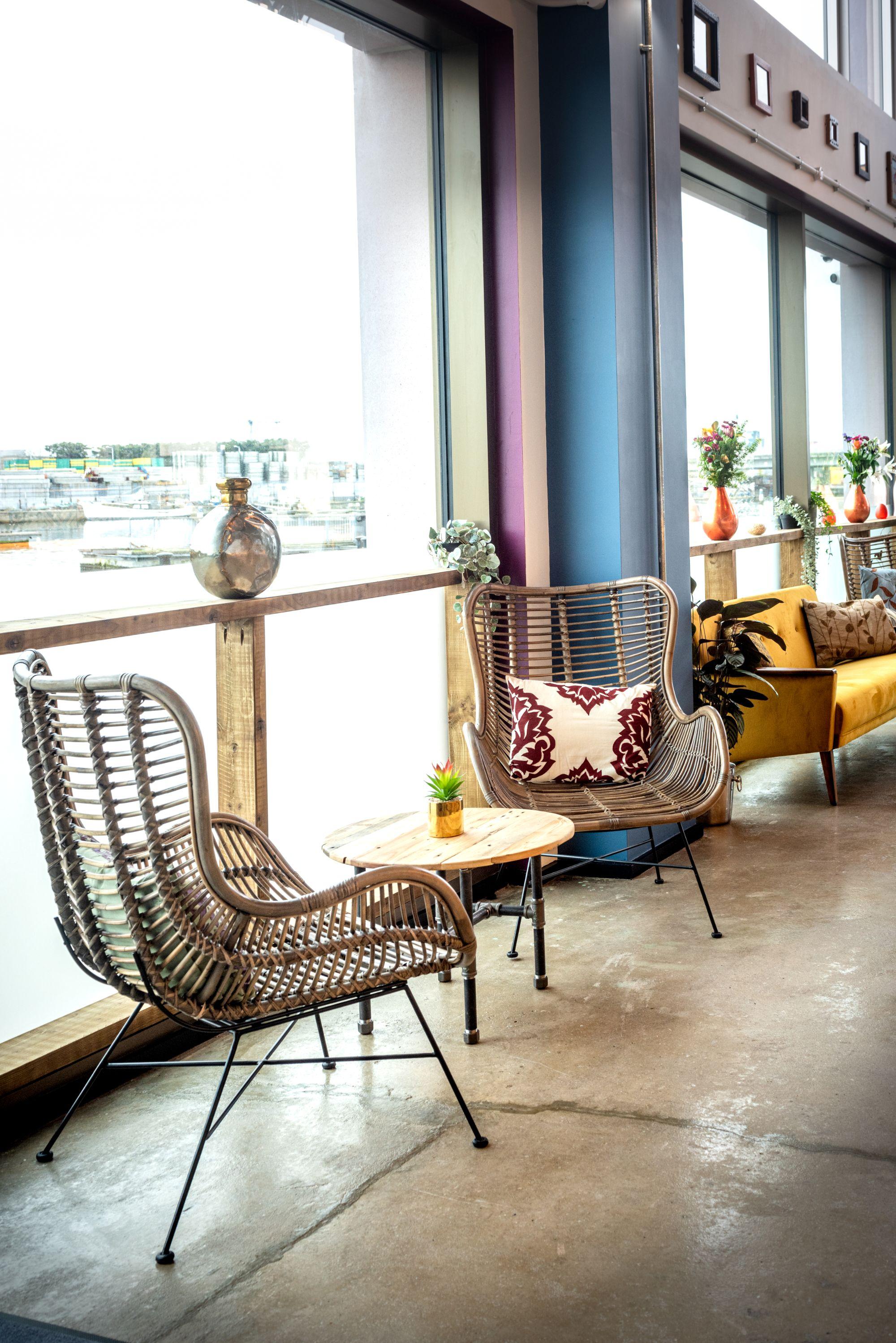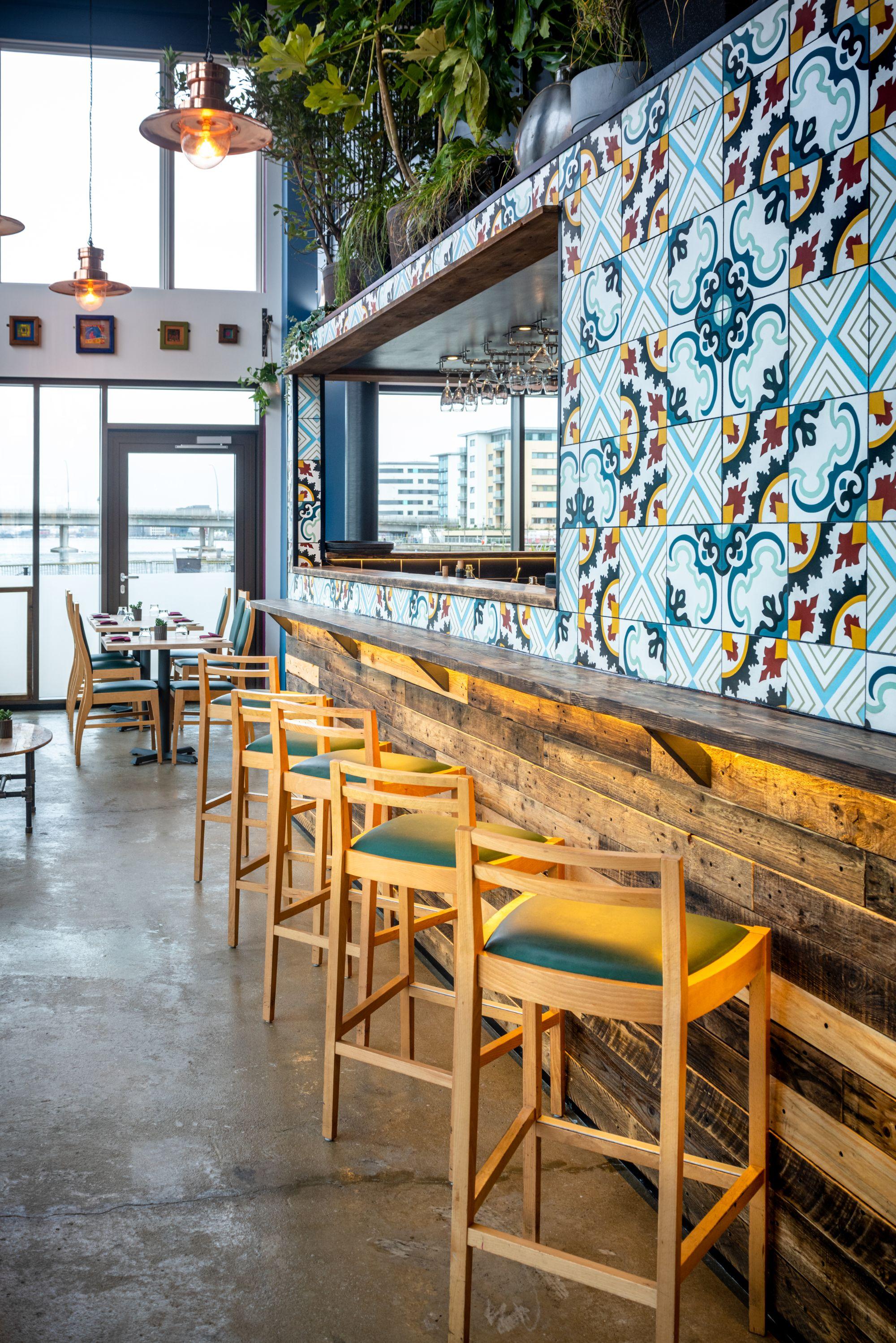 Visit Cafe Spice Namaste in Royal Albert Wharf, just a few minutes from Gallions Reach DLR, or order to takeaway. You can also follow the restaurant on Facebook or Instagram.
Photography courtesy of Nitin Kapoor.
Cafe Spice Namaste runs a culinary competition called Zest Quest Asia – applications for 2022 entry are open now.
Stories from around the docks