Art & Culture
Calling all Newham musicians, artists and dancers!
Are you a budding amateur or professional musician, dancer or artist based in Newham? If so, apply now for your chance to perform on stage at the Royal Docks Jubilee Celebration Concert on Sunday 5 June or to lead an interactive workshop as part of the day. We want to put the all-important spotlight on local artists to be part of the celebrations in the Royal Docks.
The celebration concert in the park will also feature other amazing acts from across London as part of the line-up, together with walkabout acts, food and drink stalls, and a whole host of surprises!
To join the stage line-up, you might be a steel band, breakdancing crew or pop singer. Or maybe you're a rapper, classical musician or jazz act? We're open to all genres of music, dance and performance. So, if you're based in Newham, then why not apply now to throw your hat in the ring for a slot on the stage.
For interactive workshops, we're open to ideas so long as it's family-friendly – think arts, crafts or even circus skills!
We're also interested in local food stalls, so if this is you, please get in touch with us directly via email to discuss further.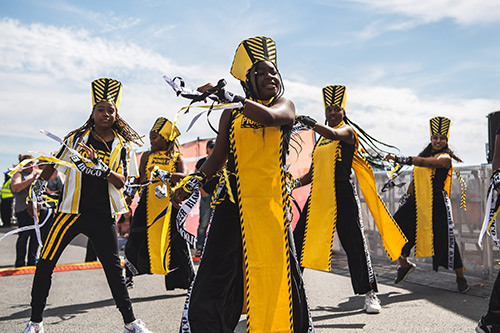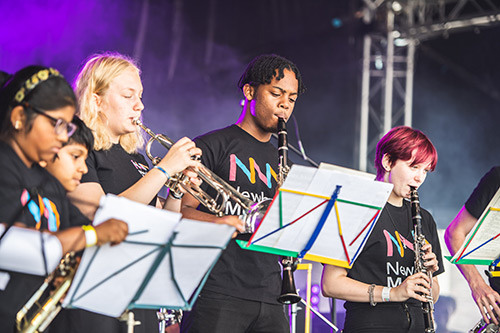 How to apply
Click the link to fill in our application form. Don't forget to provide your contact details and link to your website, or you can attach a video clip or showreel and send to:
RoyalDocksEvents@london.gov.uk (but please do still fill in the online form as well).
All acts will be paid a fee or expenses to be discussed with the selected acts.
Deadline to apply: Wednesday 6 April 2022 (by midnight)
How will we decide? Our wonderful Creative Connectors (made up of local members of the community) help us decide which acts will be selected to join the line-up for the day! It'll be based on ensuring there is a variety of acts that reflect the diverse communities across Newham.
Any questions, please email: RoyalDocksEvents@london.gov.uk
Stories from around the docks