Art & Culture
Interview: Michele Turriani of Lightship 93
Walking along the edge of Royal Victoria Dock, it's impossible to miss Lightship 93. A lighthouse tower sits on top of a scarlet ship, moored against the backdrop of the Millennium Mills.
This decommissioned 1938 vessel is now a photographic studio and shoot location, painstakingly converted by photographer Michele Turriani. The hull is now a generous studio space, while every detail of the ship has been sympathetically and beautifully restored.
Having shot the likes of Cate Blanchett and hosted editorials for Vogue, Turriani and his floating restoration have brought fashion, celebrity, and art to the Royal Docks in a most unexpected way. Aboard, Turriani shared the boat's journey.
You were originally moored on the Thames. What brought you here?
It was beautiful and exciting being on the river, but there were a number of disadvantages, one being the tide. On the Thames, the ship was always moving. You don't want a sea-sick crew when you're trying to shoot!
It does feel completely still in here.

She is a beast. But on a windy day, she gets pushed against the quay and when she's bouncing like that you can feel it! When I was on the Thames, the worst things were wakes from small boats. You could see the bow rising and falling eight feet. Sometimes I wonder if this very slight motion is worse. You can easily forget you're on water.

Yes, it feels like a very functional space.

If it's an industrial or nautical theme, or a client is looking for a certain texture or colour, the boat works well. Vogue India used us as a location and I think their main interest was the colour red. The styling was so extravagant and the light on the ship and its vibrant red worked well on that one.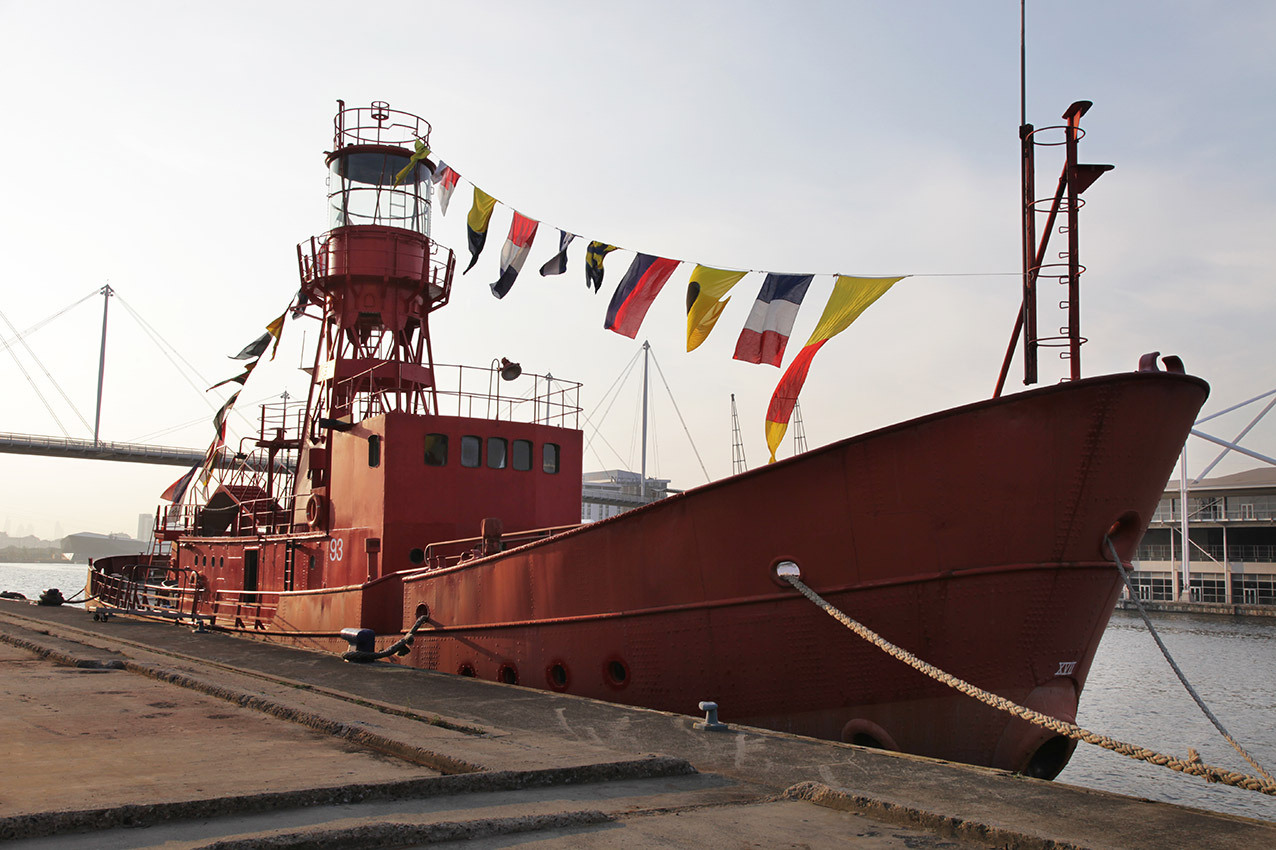 Have you noticed a change in business since being moored here?
The truth is, this is a fickle industry based on trends and novelty, making it quite unpredictable. It's hard for me to say whether I would have been busier here or elsewhere. Saying that, it's a great, accessible location near a very iconic site.
I remember the same week I moved here, by pure coincidence I watched Kubrick's Full Metal Jacket. I thought the scene with the sniper was particularly remarkable. I had no idea where it was shot and it wasn't until I arrived that I put two and two together!
He's used a few locations around here, like Thamesmead for A Clockwork Orange.
This entire corner is very iconic, but also quite run down. At the moment it feels almost outside of time. I like that. It's suspended. There is nowhere else in London quite like this. Being here at this point in time feels very special, a historical moment before the place is finally transformed. I don't think the solitude the vessel enjoys here could happen anywhere else. You can forget what year you're in; it could be the 1980s. Have you seen Derek Jarman's The Last of England?
Yes; was that also shot here?
Yes, another Kubrick moment! I love the docks' idiosyncrasies and feel privileged to have all this space. Apart from the planes, there's no noise. It's a remarkable oasis of weirdness, with all sorts of wildlife. You can open the door to a wild screeching sound and look up to see a peregrine falcon flirting with a partner on the corner of the Millennium Mills. I'm aware all this isolation is a temporary condition, so I am cherishing this in-between state.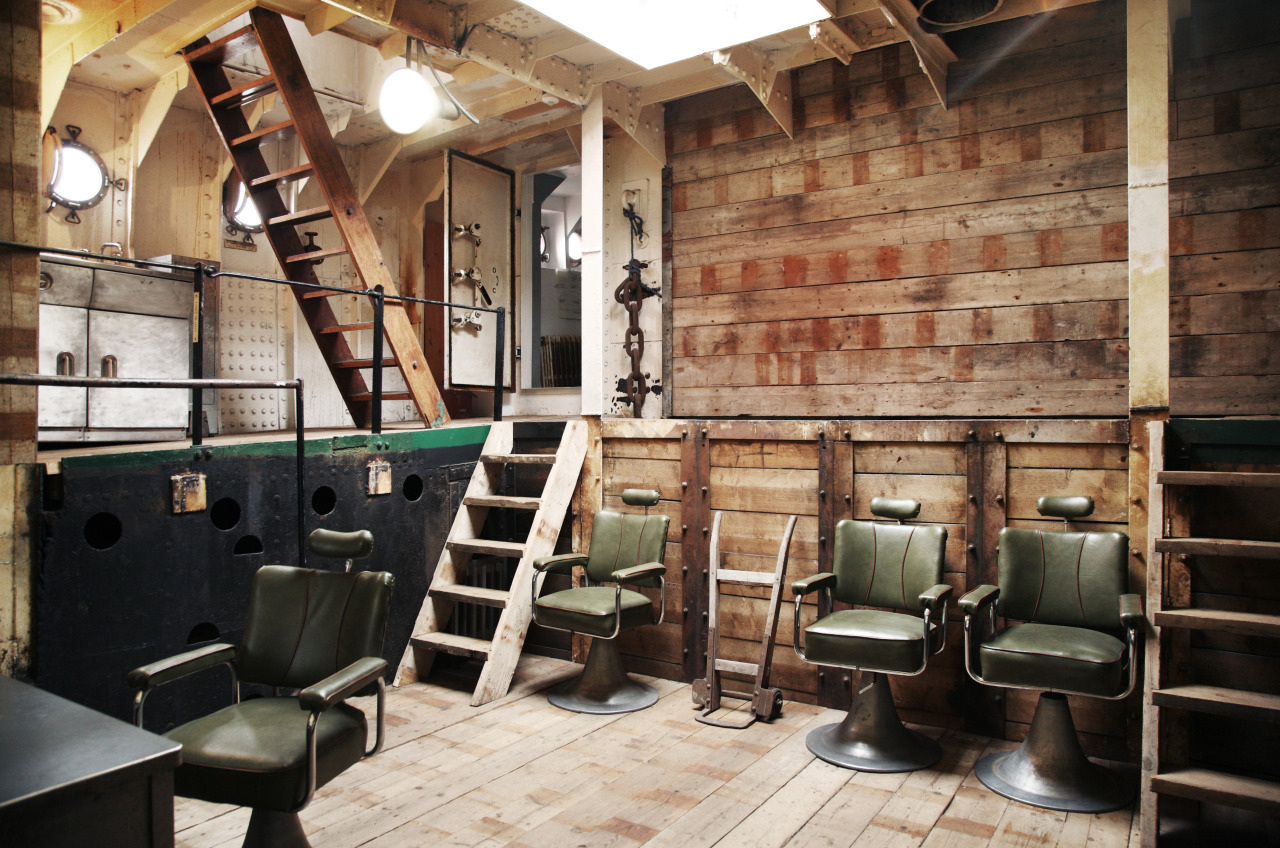 There is nowhere else in London quite like this. Being here at this point in time feels very special, a historical moment before the place is finally transformed.
Michele Turriani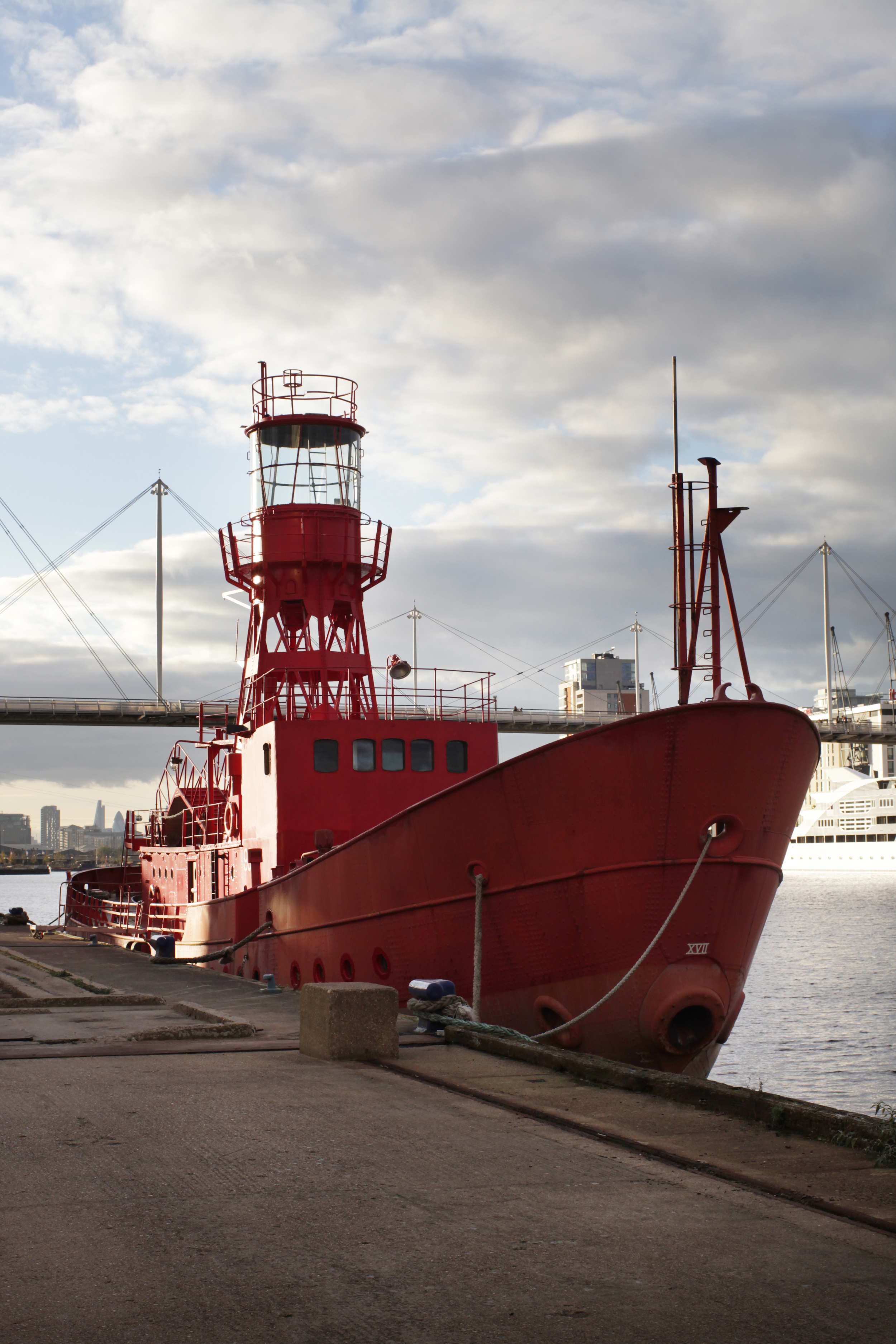 Do you have much connection with the local community?
Not much at the moment. I have been here for quite some time, but in isolation – suspended somewhere between the present day and the 1980s, when Jarman was filming on Super 8.
When I came here the community was very different. I am aware consultations with the local creative industries are ongoing, and it's clear that this is a moment of formidable opportunity. The potential for the area is huge and it's very exciting to be a part of that.
Have you seen it change?
Yes, you couldn't even get a decent coffee! It was very transient. It was not a place where you stopped, and it felt like a dormitory town. The docks weren't a very social area when I arrived, nor was it hugely desirable. There has been a huge change, but it still feels like very early days.
A working dock evokes a sense of coming and going. Maybe it's stayed like that in a way?
When this was a working dock, the area would have been closed off, almost like its own country. Some of the shipped goods were valuable and stored in warehouses that were accessible only to those who worked here. Apart from the intense levels of activity, the docks were secluded.
People see me on the boat and come to reminisce about relatives who worked the docks. That's one of the good things about the ship. It triggers recollections and memories. Being based on the water somehow draws people in; they come to share their stories.
This interview has been edited and condensed for length.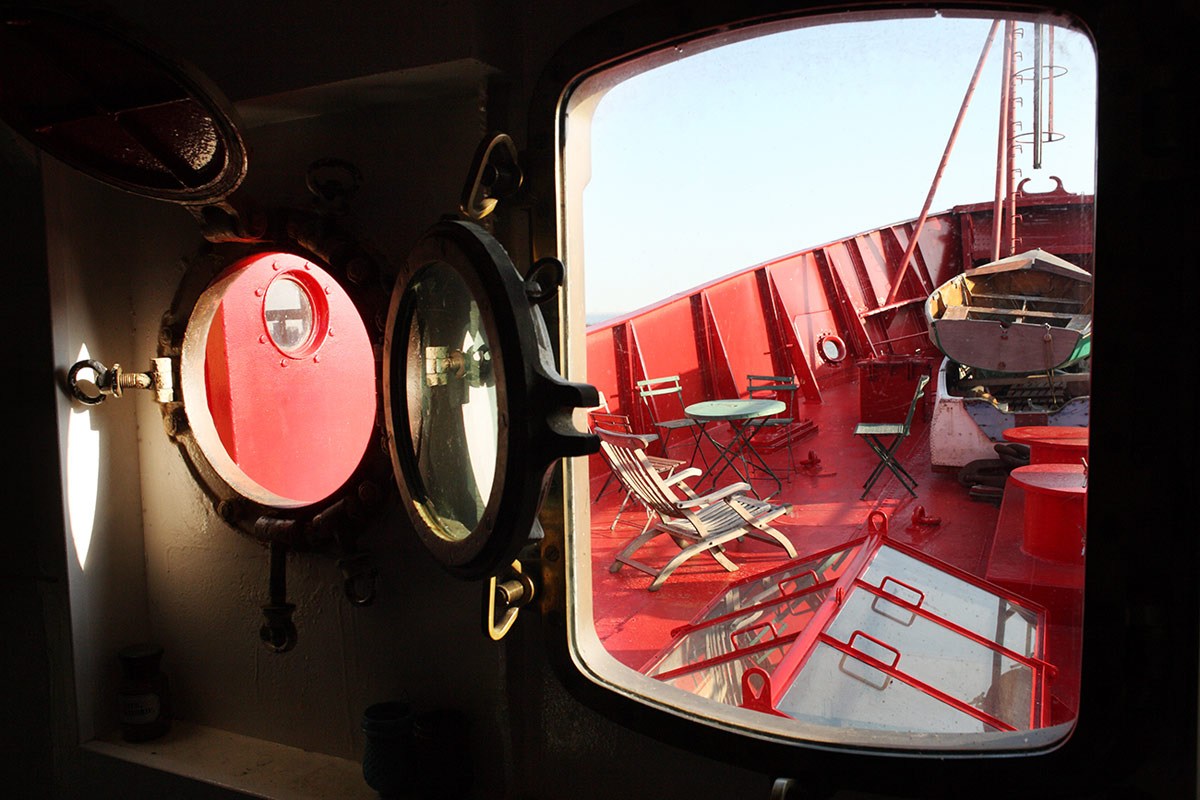 Stories from around the docks