Art & Culture
Join the Royal Docks Team's Creative Connectors group and help champion arts and culture in the Royal Docks
THIS OPPORTUNITY IS NOW CLOSED. IF YOU WOULD LIKE MORE INFORMATION ON WHAT WE ARE DOING OR HOW TO GET INVOLVED PLEASE GET IN TOUCH WITH US:

RoyalDocksEvents@london.gov.uk

_______________________________________________

Do you live, work or study in and around the Royal Docks? Do you want to be part of an arts and cultural connectors group that helps makes things happen in the local area? If so, we'd like to hear from you!
We are looking for local people (aged 16 years plus) to join the Royal Docks Creative Connectors – a group of local ambassadors that will help champion arts, culture and creative activities in the Royal Docks. The group is open to all! You don't need to have any arts or events experience – all we ask for is enthusiasm and an open mind!
What's involved?
The Royal Docks has a bold ambition to be London's cultural engine; a world-class creation centre rooted in the people and places of the Royal Docks. Our Creative Connectors group will play an instrumental role in helping us to achieve our ambition for the area, by working alongside the Royal Docks Team to develop a cultural programme that is original, distinctive and inclusive.

We want you to participate in our events, share ideas, and help develop our 'Dock Local' projects, and spread the word that the Royal Docks is becoming THE place for arts and culture in London - a place of ideas, making and fun!

You can be involved as much or as little as you'd like, but we do ask that you're able to commit a small amount of time to the group every couple of months at a minimum. This might be coming to one of our events or a Creative Connectors' Get Together and helping spread the word to friends, family and colleagues. Being a Creative Connector includes lots of exciting opportunities. These include:
Invitations to regular Creative Connector Get-Togethers.
Volunteering and paid opportunities within the Royal Docks Team's 's annual cultural programme.
Opportunities for free training and workshops – created in collaboration with Creative Connectors.
Access to free and discounted tickets to special events in our programme
Creative Connectors to nominate themselves, or be nominated, to be on our programming panel - more details to follow soon!
Trips and visits to cultural events across London (2 per year with a limited number of tickets) to help fuel the creation of new ideas and projects.
Why join?
Do you live, work or study in and around the Royal Docks?
Do you want to be part of a group that helps makes things happen in the Royal Docks?
Do you like meeting new people who share your passion for creativity, culture and arts? Would you like to find out more about cultural projects and/or develop new skills?
If you answered yes, then this group is for you, and we'd love to hear from you!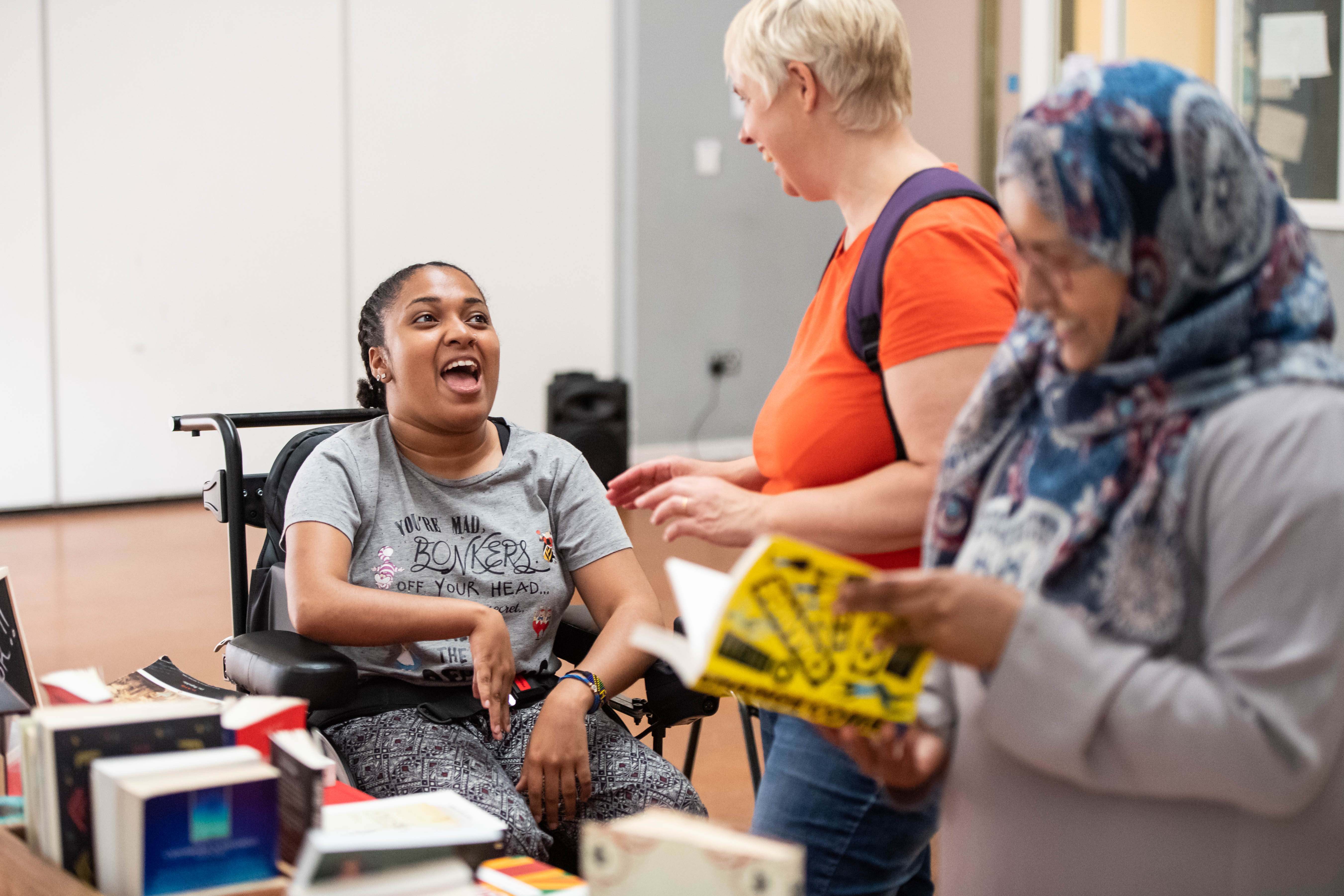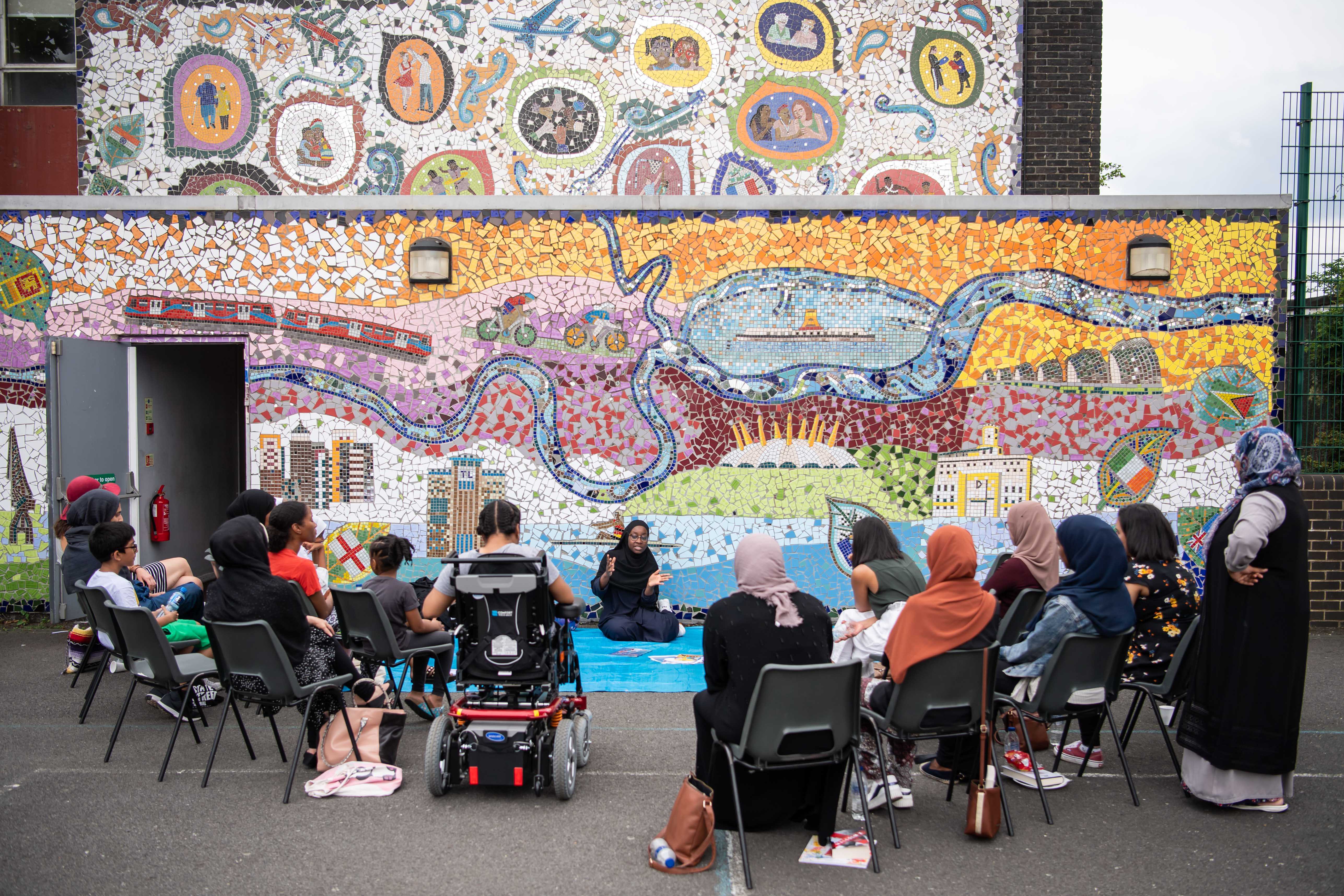 How to apply
For this first year, a maximum of 25 people can join the Creative Connectors. Eventually, we aim that Creative Connectors will be a much larger group, but in the first few years we want to work with a smaller group as we test out the best ways to work.
To apply, please complete the short form using the link below – tell us a bit about yourself, why you want to join and provide some contact details. We will then be in touch with you.
https://docs.google.com/forms/d/1ev66qjRuI41PCpV1OmuzusHABoOFVXMx9yGohSIf3ik/edit?usp=sharing
For all community participation opportunities and to join the conversation visit the Newham Co-create platform.
If you have any access requirements or any questions, please get in touch with us: RoyalDocksEvents@london.gov.uk
Applications close on 20th June.
We want a diverse group of people and will select Creative Connectors taking into consideration the following:
Living, working or studying in the Royal Docks (Royal Docks, Beckton, Canning Town South, Custom House and North Woolwich).
Passion for arts and culture, want to help make the Royal Docks an exciting cultural destination and an inspiring place to live.
Help to make projects happen here that are exciting, enjoyable and relevant to our diverse community.
Good balance in terms of: geographical spread around the Royal Docks; age, background, abilities, new to area/not; residents and groups/organisations.
Our aim is for the Creative Connectors as a group to grow year on year!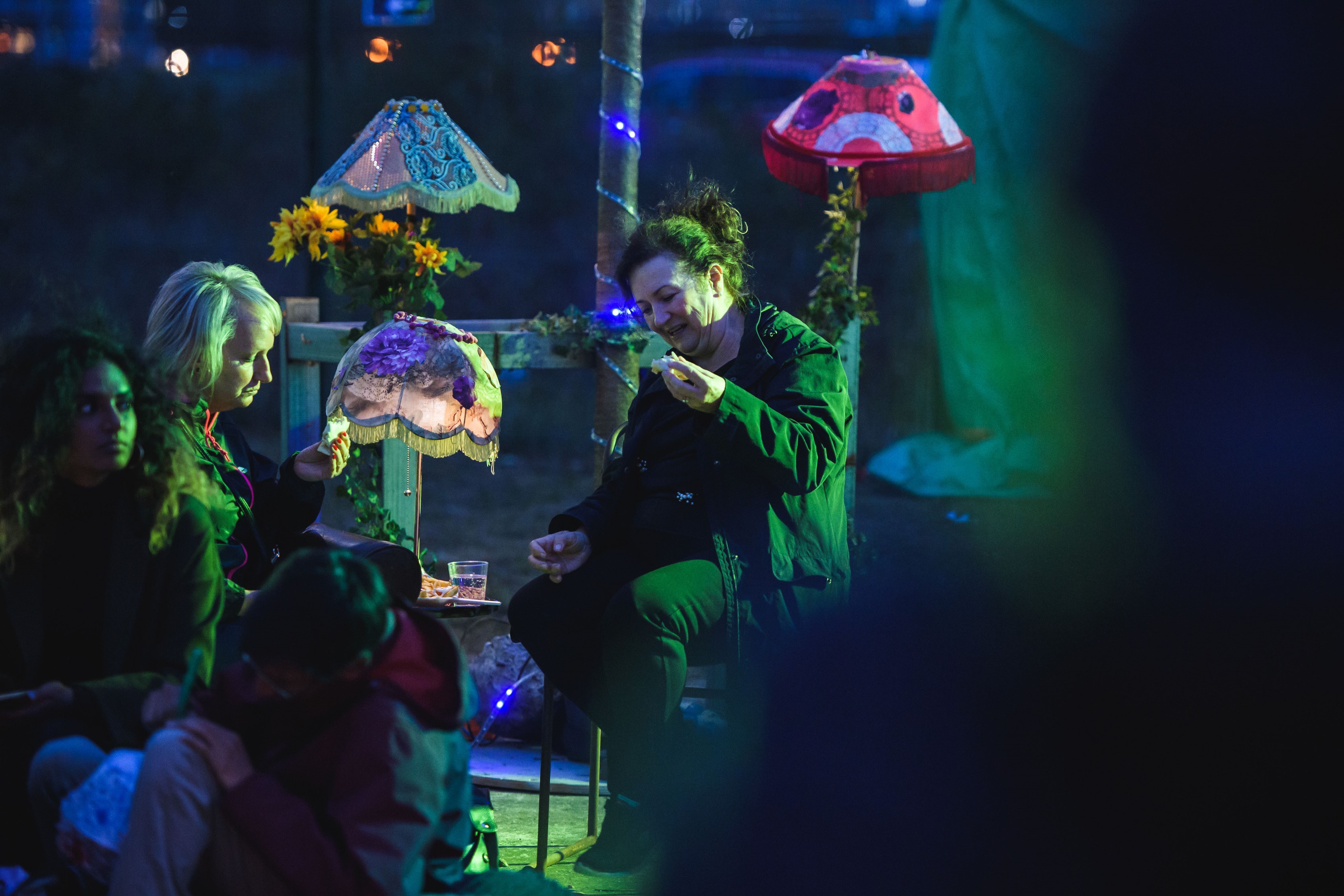 Selection Process
The Royal Docks Culture & Activation and Communities teams will select Creative Connectors based on the selection criteria.
We will let you know the outcome on 7th July.
If you have not been selected this time around, we will add you to our list (with your permission) and you will have the opportunity to be involved in other ways. Our aim is for the Creative Connectors network to grow year on year, and there will be the opportunity to join next year!
First Get Together
We plan for the first Creative Connectors Get Together to be towards the end of July, but we want to chat to our Creative Connectors group and plan this with you!
Stories from around the docks