Art & Culture
Meet Rhea Patel of One Element Docklands
I moved to Royal Wharf in late 2017 before the regeneration project had begun and was one of the first residents in the area (even before Sainsbury's)! Before the building work started, we could feel the future vibrancy and buzz of the area, especially with the incredible Thames Barrier Park on our doorstep.
I was working in the City as a Chartered Accountant, running on the corporate treadmill and unhappy with my lifestyle of churning numbers and having very little time to enjoy any hobbies.
I started splitting my day into two parts, deciding to live by design, not default. The second part of my day would start when I left the Excel spreadsheets and I'd spend my evenings playing netball and singing to ignite the feelings of satisfaction I'd previously been missing.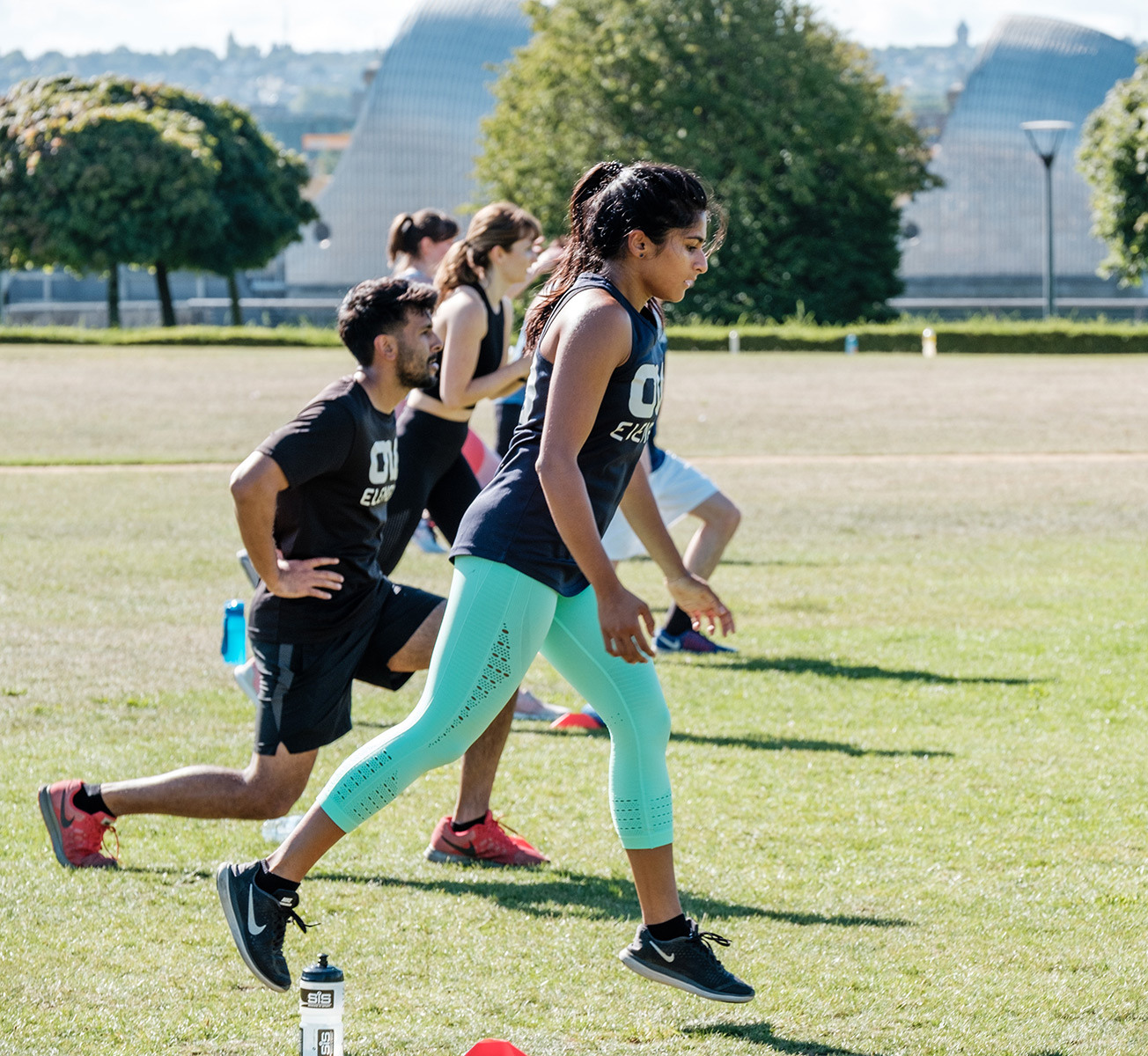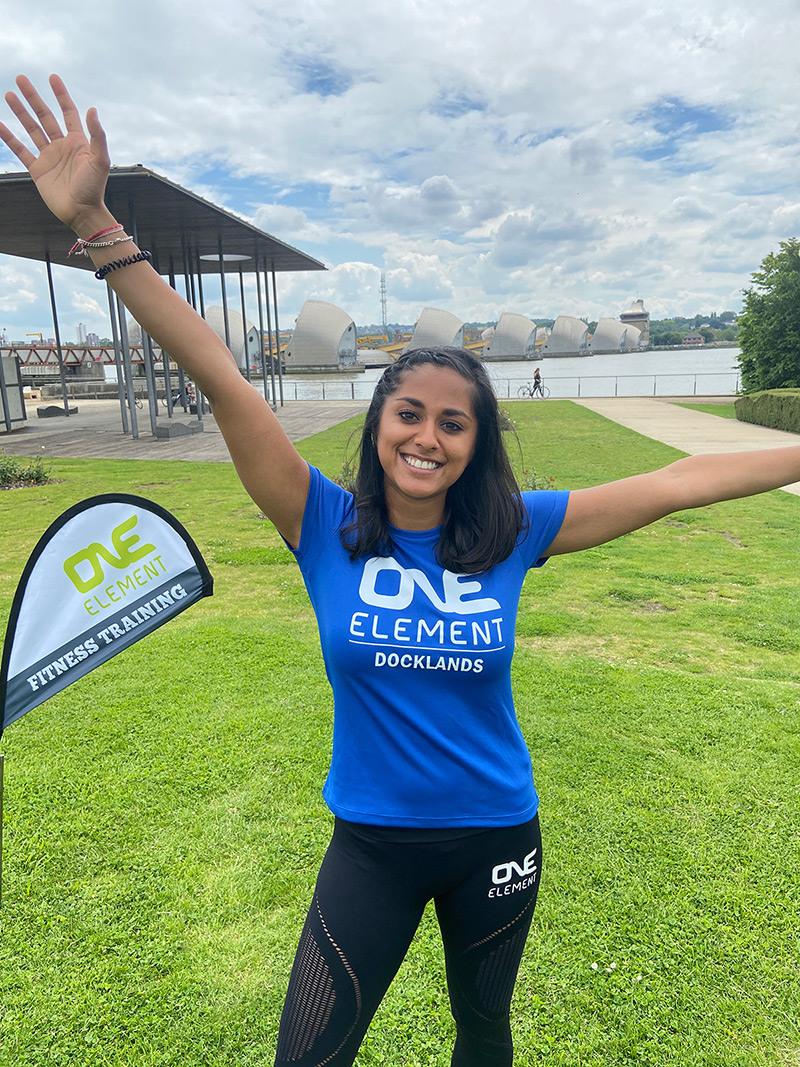 I decided to qualify as a Personal Trainer and, with the approval and support from the Greater London Authority who granted us a park license in May 2019, we launched One Element Docklands, the outdoor group fitness club in Thames Barrier Park. It's a sports team for all abilities and our HIIT and kettlebell sessions are developed with the help of professional athletes and coaches so our members see results really quickly.
It's been the perfect way to meet other locals in the area and build a like-minded community with training all year round. We've kept hundreds of members fit and given the nature of our monthly membership model, we get to know each one of them personally, really taking an interest in what their fitness goals are and how we can work together.
During the pandemic, we hosted outdoor and live online HIIT sessions to raise money for local East London charity Richards House and also the Black Lives Matter Movement. It's been the perfect way to bring the community together.
In October 2022, 3 and a half years after balancing running the business alongside my finance job, I took the plunge and decided to leave the 9 to 5. I never imagined I'd be in this position when I started the business. Coaching and training such a diverse range of people, building a community and directly improving the physical health and mental wellbeing of thousands of people really cannot compare.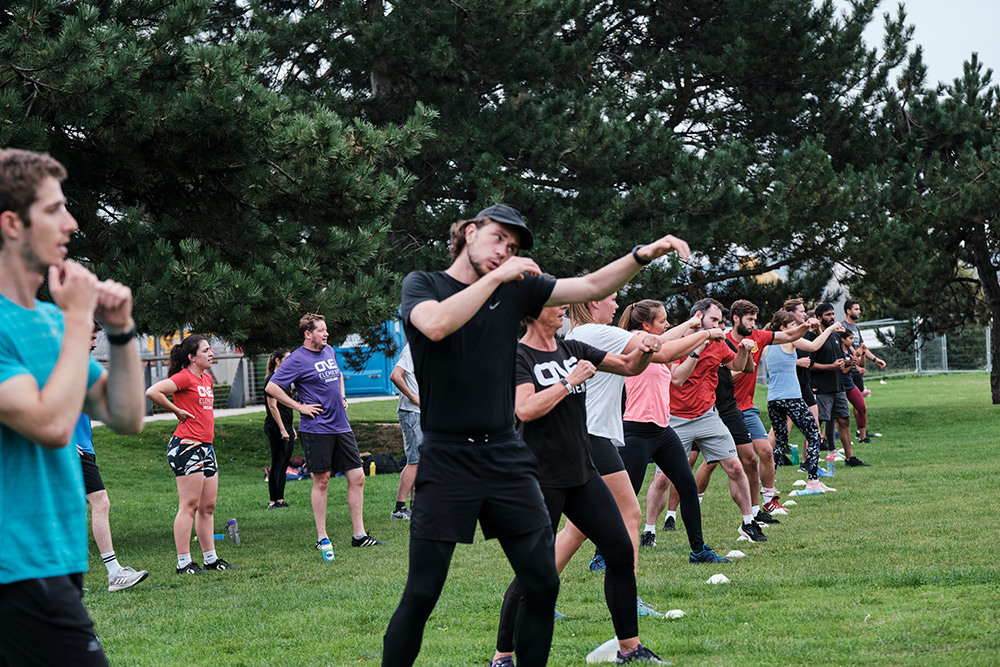 Of course, this has been brewing for a long time. Ego battles and societal expectations of staying in a highly paid, romanticised career, vs. the potential of doing what I love, knowing I'm sacrificing a huge chunk of stable income and 'throwing away' the career I've worked so hard for.

The potential of the wellbeing industry is infinite when it's about the health of our current and future populations. Along with the current outdoor group fitness, I'll be looking to start 121 PT, corporate sessions, school & community projects and increase awareness about the importance of fitness amongst an underrepresented South Asian population.

I'm lucky to be in a privileged position and am so excited to use the transferable skills I've gained and apply them to the business I've had very little time to grow.
If you'd like to know more about what Rhea is doing, click on her website or follow her on Instagram.
Stories from around the docks