People
Something exciting is brewing at Husk
Every Saturday night, even in the pouring rain, there's a buzz of activity coming from beneath the flyover in West Silvertown. You'll see the crowd spilling out of the door long before you reach the Husk Brewing taproom.
The brewery may not be well-known all over London, but it would be disingenuous to call it a well-kept secret.
"I think we filled a void," says owner and brewer Chris Van der Vyver. "We're very lucky because we don't get a certain age group, we get people from their twenties to their seventies."
Yet the brewery does have a secret: a connection to one of London's most prestigious steak places, the Hawksmoor. Chris used to work for the restaurant, and now he's hoping that Husk's crowdfunding campaign can bring the inspiration of its top-notch dining to the Royal Docks, along with a new kitchen and bar space.
The head chef at Hawksmoor has designed us a small burger menu. Real beer food.
Chris Van der Vyver, Husk Brewing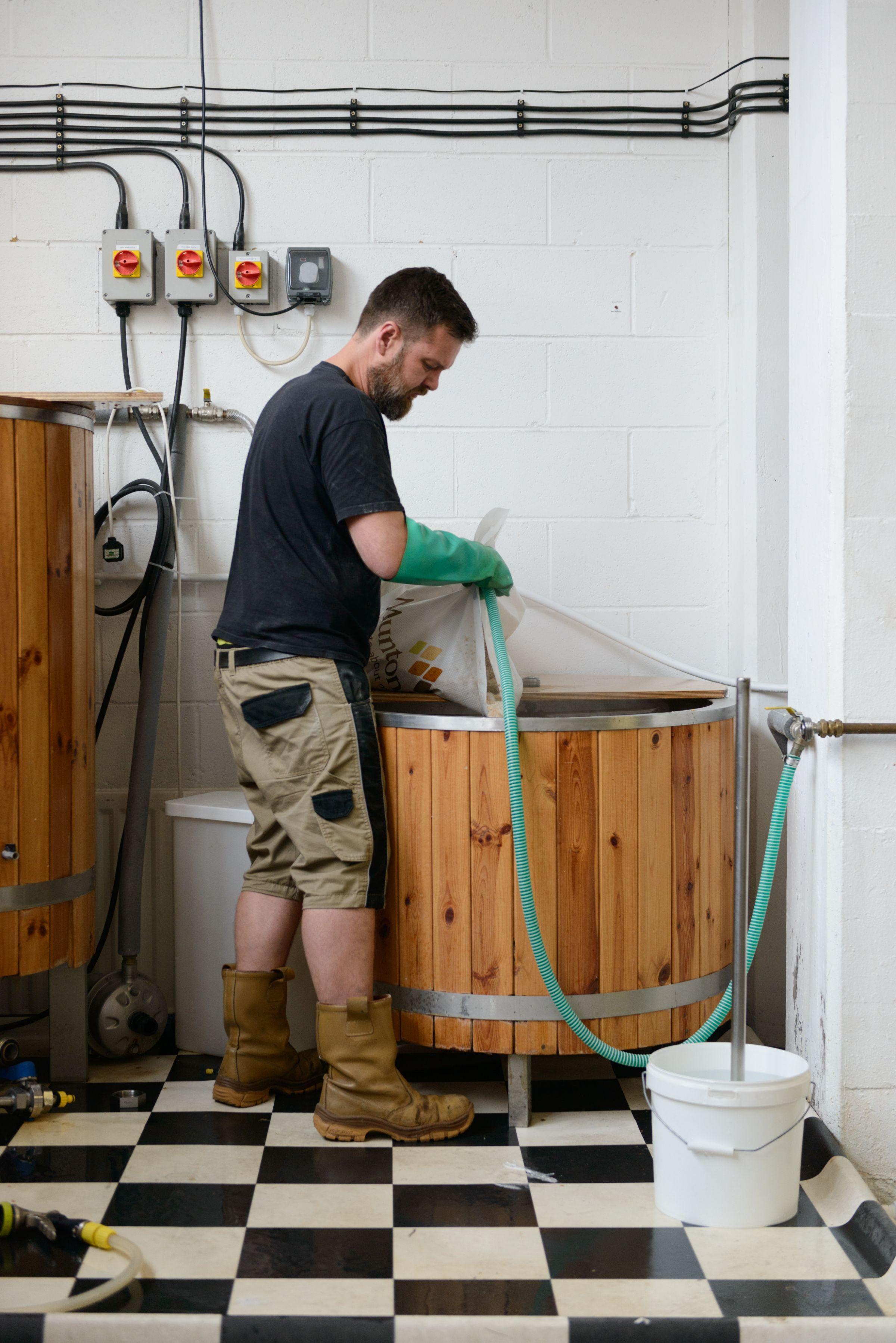 As pioneers, Husk have found themselves in something of a unique situation. A lot of the breweries in London tend to open in groups. "Breweries work in two ways," Chris explains. "You either go and open a brewery close to another brewery, because what they've done is open a market already... or you go somewhere new where there's never been a brewery and you open a new market by yourself. And we thought, 'Yes, we'll go that way.'"
The brewery began in 2015, and the taproom opened a year later, with regular entertainment: bands, comedy nights, even film screenings. "We get a lot of new people coming over and we have meet-your-neighbour meetings."
Husk is a brewery first and foremost, but its taproom has become a hub for the local community and Chris also runs a homebrewing club. "I homebrewed for about six years before we did Husk. The first two years [of running Husk], I still had a full-time job."
That full-time job was at the Hawksmoor. The restaurant now stocks Husk's beer, and in turn the Hawksmoor team is playing a part in the brewery's crowdfunding campaign to extend the taproom and give customers more food options. "We want to put in a proper kitchen. A very good friend of mine, Paddy, the head chef at Hawksmoor, has designed us a small burger menu. We'll do three different burgers, a vegan burger and then some sides. Real beer food."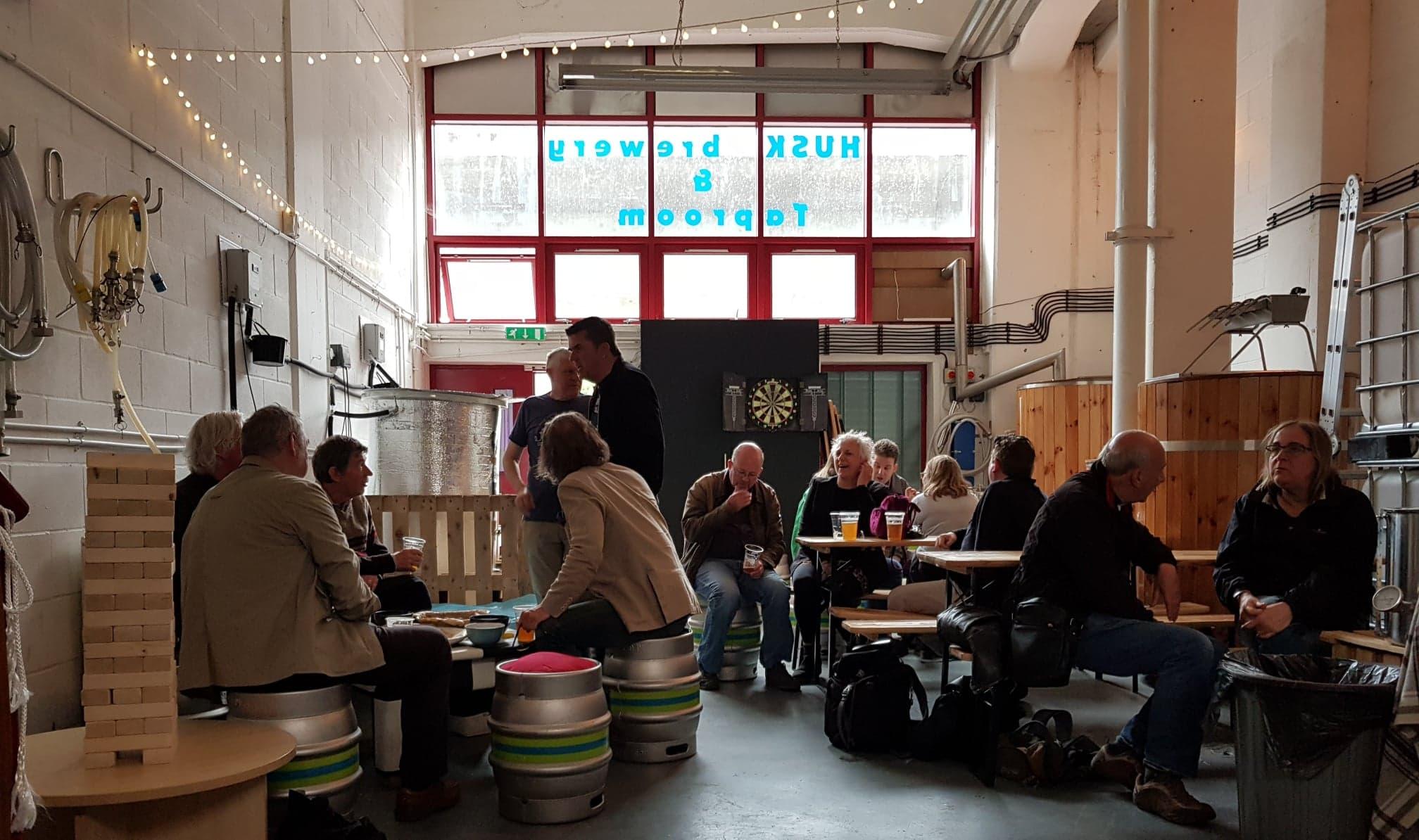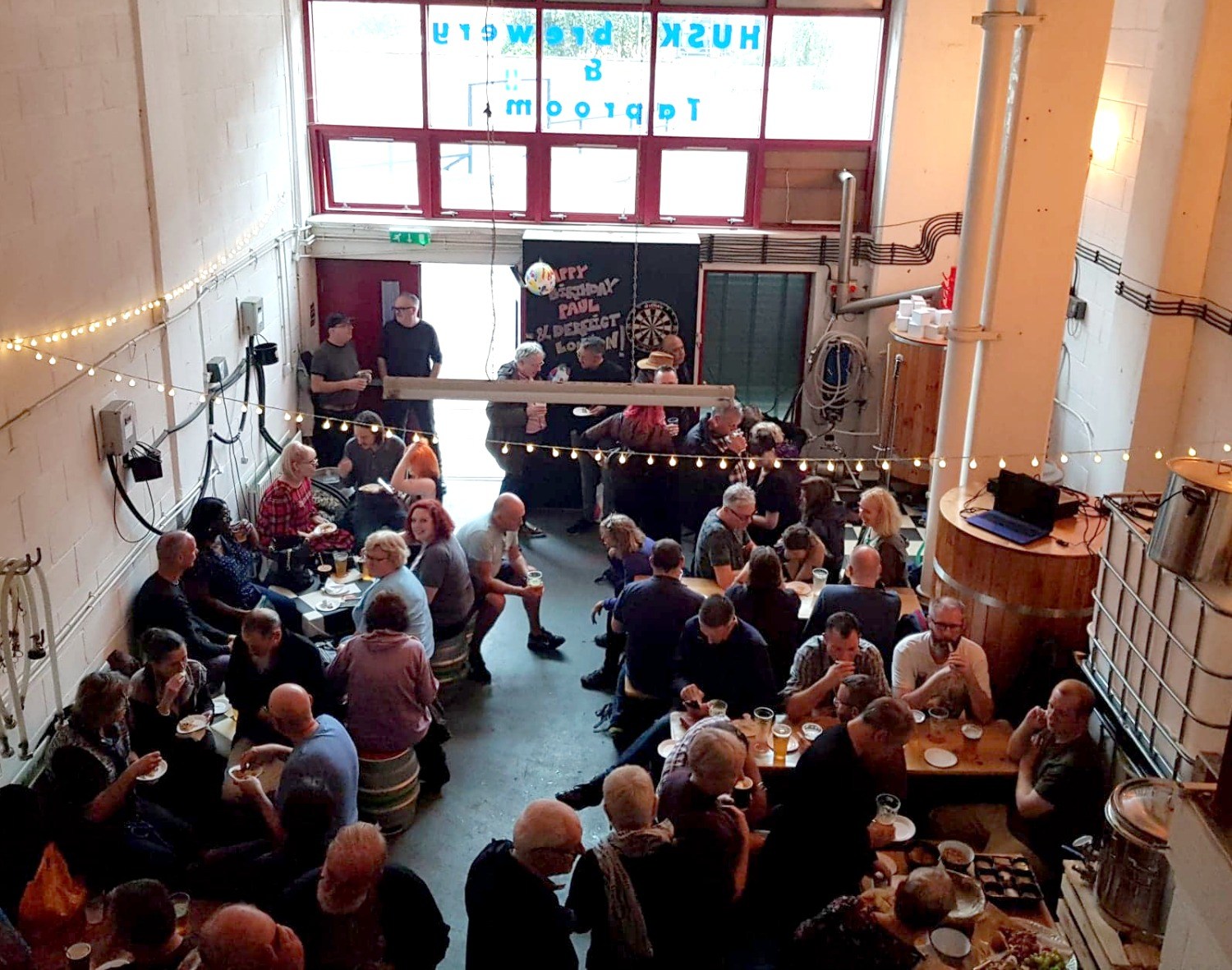 Offering burgers is a way for the Husk taproom to stand out and add another dining option to the area. "I really like the Italian restaurant, Pepenero, towards Canning Town. The Oiler Bar doesn't make bad pizza, and I like the pizza bus as well." But the neighbourhood is in need of something new on the menu. "That's one of the things that I think we need in this area, just something different than pizza. We're looking at a deep-fried cheese board."
As well as being able to serve food, the extension will allow Husk to open the taproom more frequently, and offer more beer options. "Instead of just four beer lines, we're putting in ten. We'll have six of our beers on and then a guest beer. We'll do three different cocktails straight out of the tap as well." Chris is aware that not all of his customers love beer as much as he does. "In the beginning I was, 'We're a brewery, that's all we need to do,' but you get groups of people and maybe there's one person that just doesn't like beer." There will be something suitable for all customers on the new drinks list.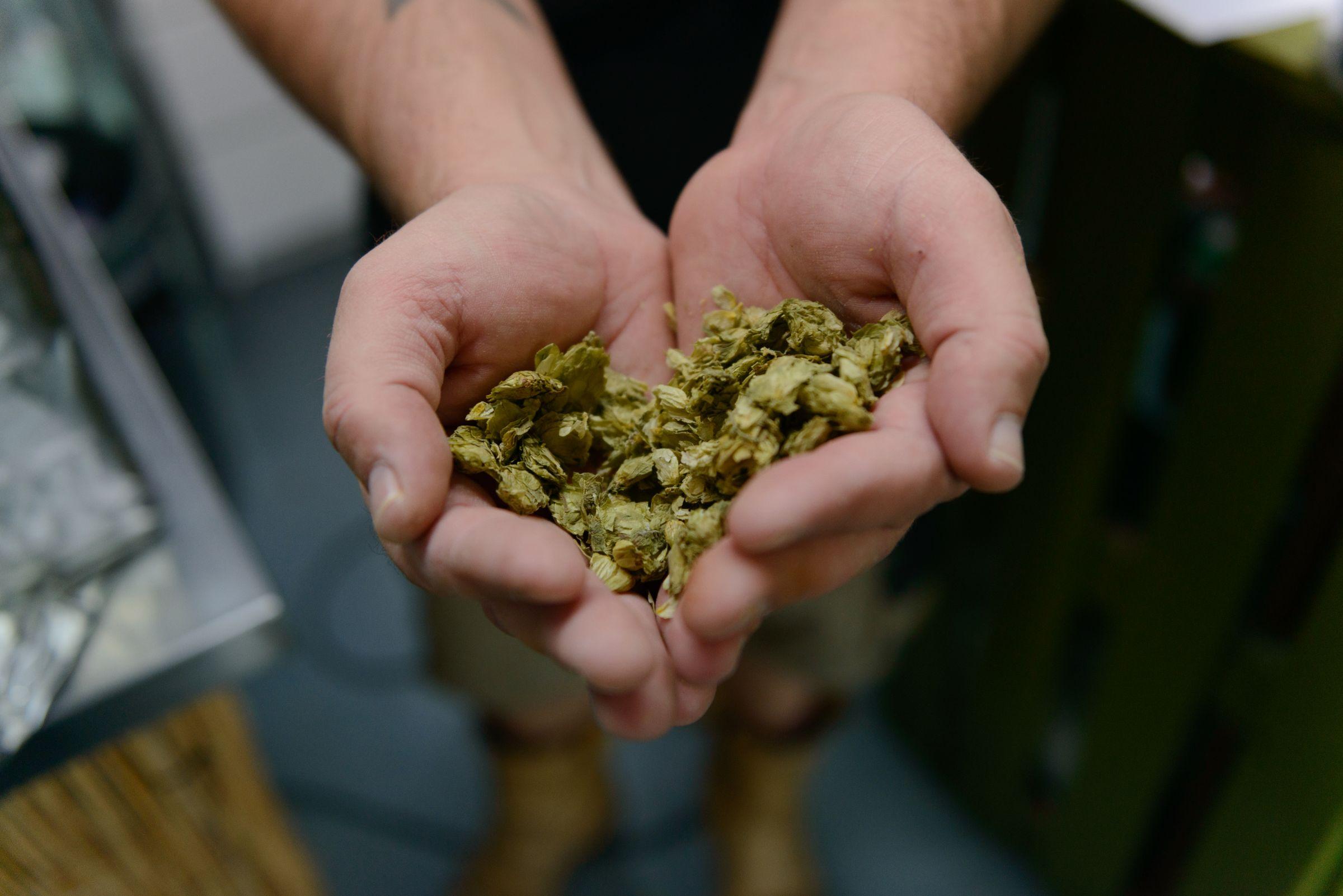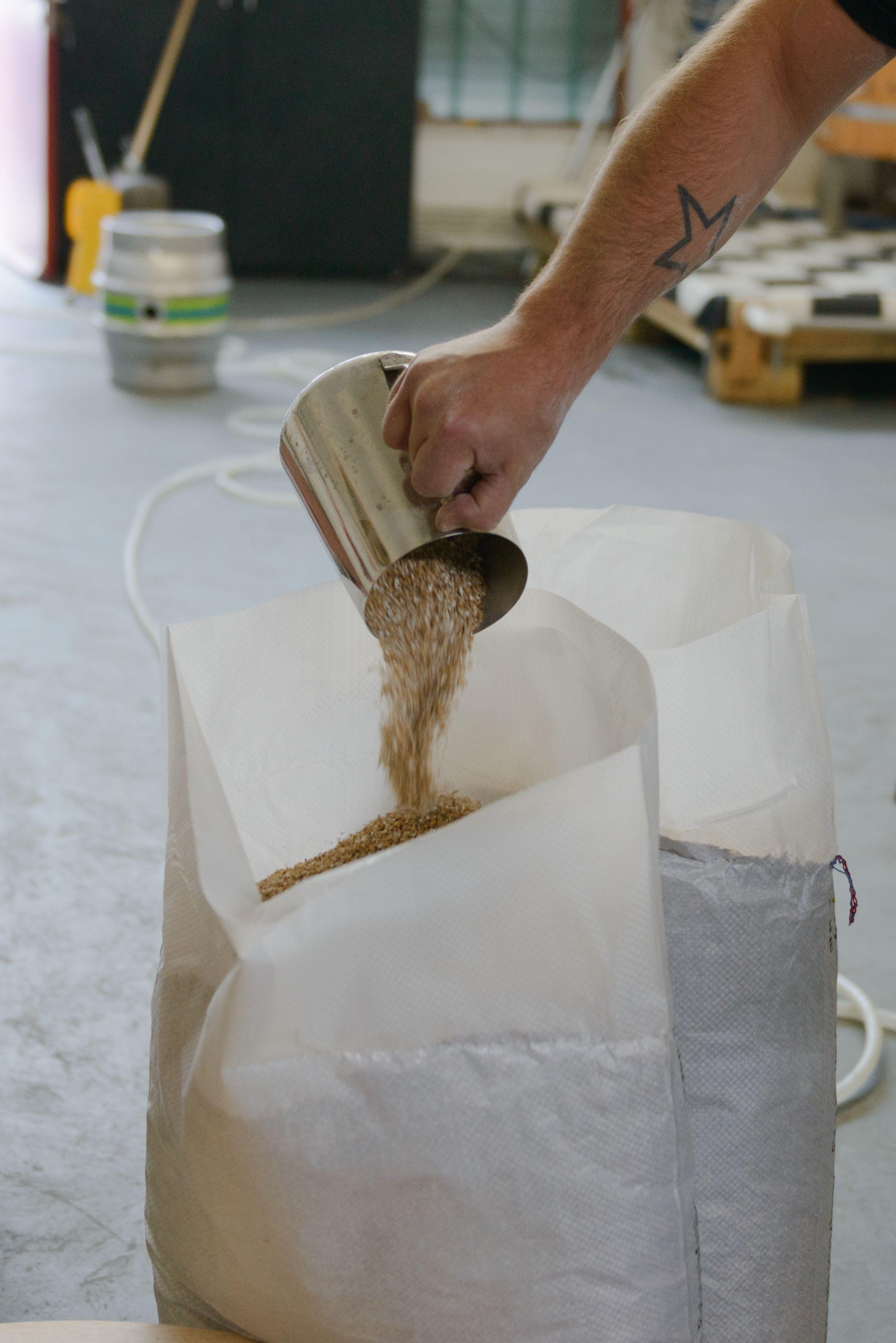 Despite Husk's ever-growing popularity, Chris hopes North Woolwich Road will become more of a destination. "One of the hard things about the area is letting people know that you're here. What we need here is a bakery, a coffee roaster, a cheesemonger. It's about finding space for smaller, independent business that do different stuff. At the moment people just come to the street to see us."
There are now over 100 breweries in London and Husk is slowly but surely making its mark on the local community, as well as the wider beer landscape of the city. "We live in a very lucky time,'' says Chris. "The craft beer revolution was all about bringing flavour back. There's so many different breweries making so many different types of beer. It's one of the nice things about the craft beer movement and the industry. That's what makes it fun and exciting."
---
Help make Husk's kitchen become a reality by supporting their crowdfunding campaign here, or watch the video below.
Stories from around the docks