Art & Culture
Making Space: a large-scale public art series rooted in Royal Docks communities
Artist Jessie Brennan has unveiled the first piece in the Royal Docks public art programme, Making Space. Four large-scale installations have appeared across the area — each one the result of a unique collaboration with a local group.
Jessie is best known for her provocative text-based works. The words she uses arise from in-depth conversations with people about the places they love. Previous works include If This Were to be Lost standing in a Peterborough community garden, and We need council housing but it is disappearing before our eyes applied in water-repellent spray on Peckham's Pelican Estate.

In the Royal Docks, Making Space is the outcome from months of dialogue. Jessie spent last autumn listening to people across the area, and eventually shaped her work around four communities.
Go the Distance, a piece created with Peacock Gym, is emblazoned above the Victoria Dock Road tunnel. This gym has been the training ground for boxing greats including Frank Bruno and Lennox Lewis. Today, it's one of the capital's most respected community boxing gyms, coaching young people with both mental and physical health in mind. Go the Distance is composed from images taken from the Peacock's archives.
For Custom House is Our House, Jessie has worked with the People's Empowerment Alliance for Custom House to create a life-sized group portrait of the individuals who live, work, or own businesses on Freemasons Road, which is set to be redeveloped. Custom House is Our House occupies a two-storey wall facing the DLR station.
Take Your Place proclaims its message in neon yellow letters over by Royal Albert Dock. A collaboration with Royal Docks Adventure, the phrase references rowers taking up positions in a boat. The words also evoke conversations with the local sporting community, particularly London Otters, London's LGBTQI-friendly rowing club.
Finally, The People's Plan is found on Dock Road underpass. The artwork takes its name from a 1980s community campaign that aimed to challenge proposals for London City Airport and imagine an alternative vision for the area. For the first time since it was originally distributed, passers-by are able to read the Plan's bold vision reproduced for all to see.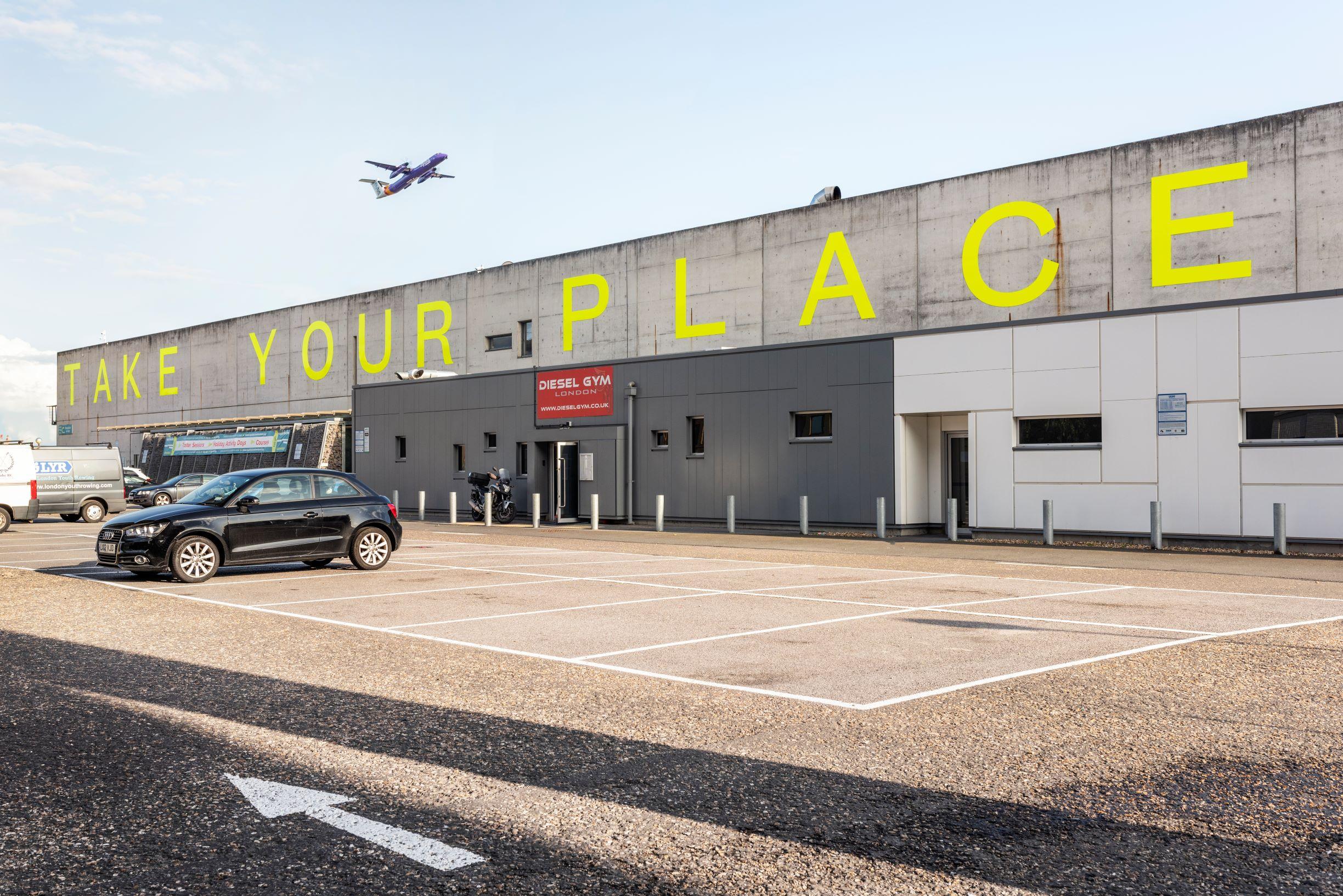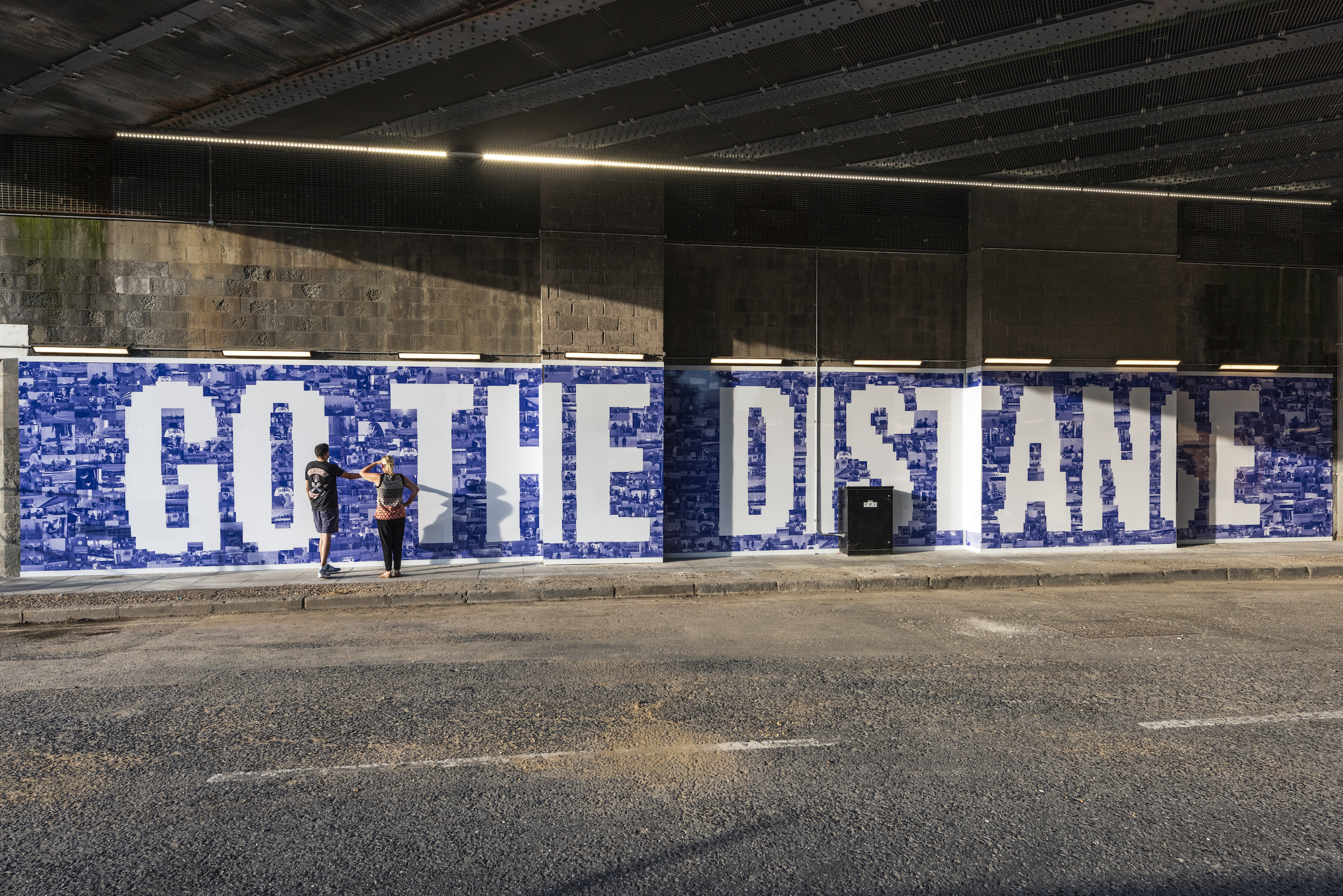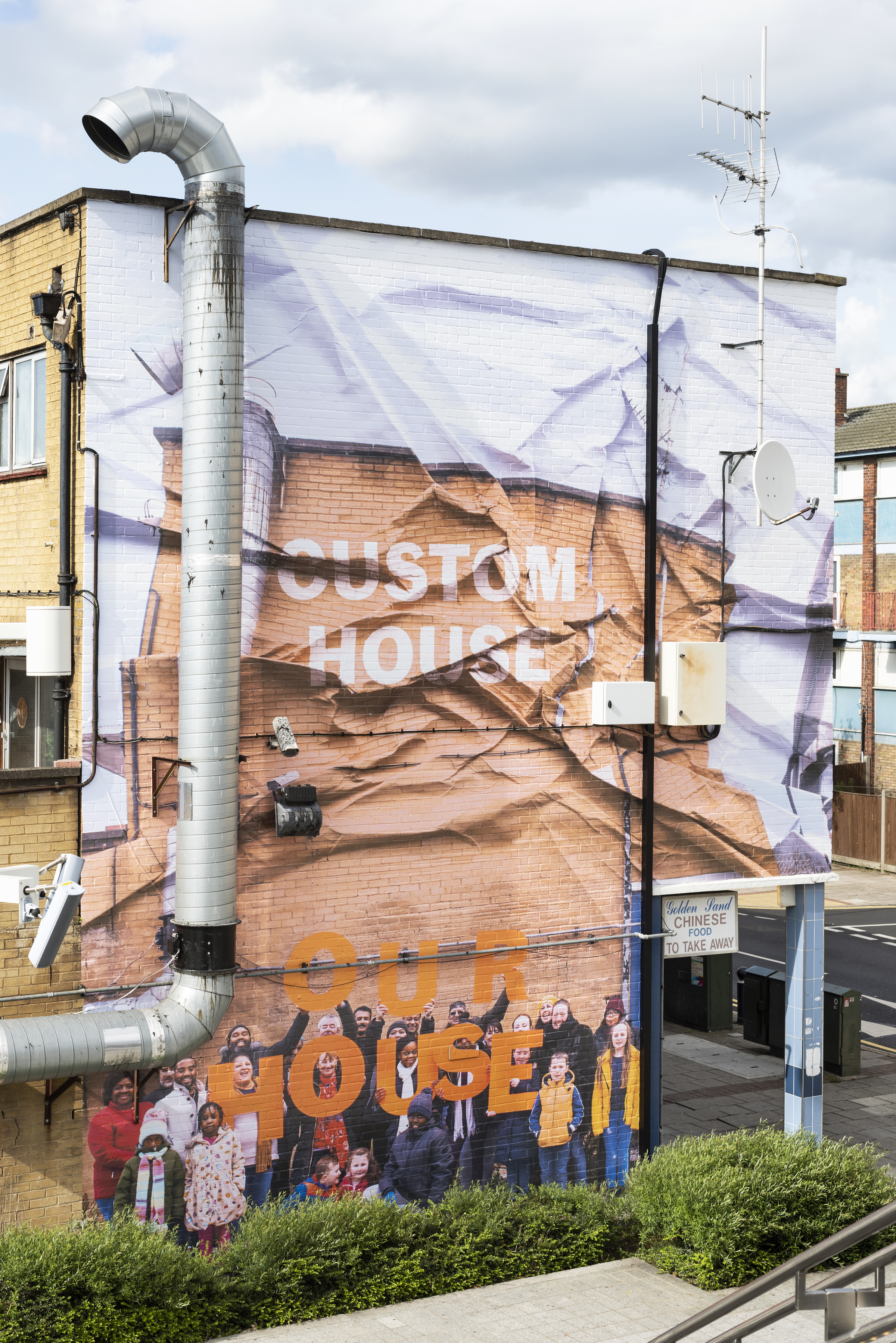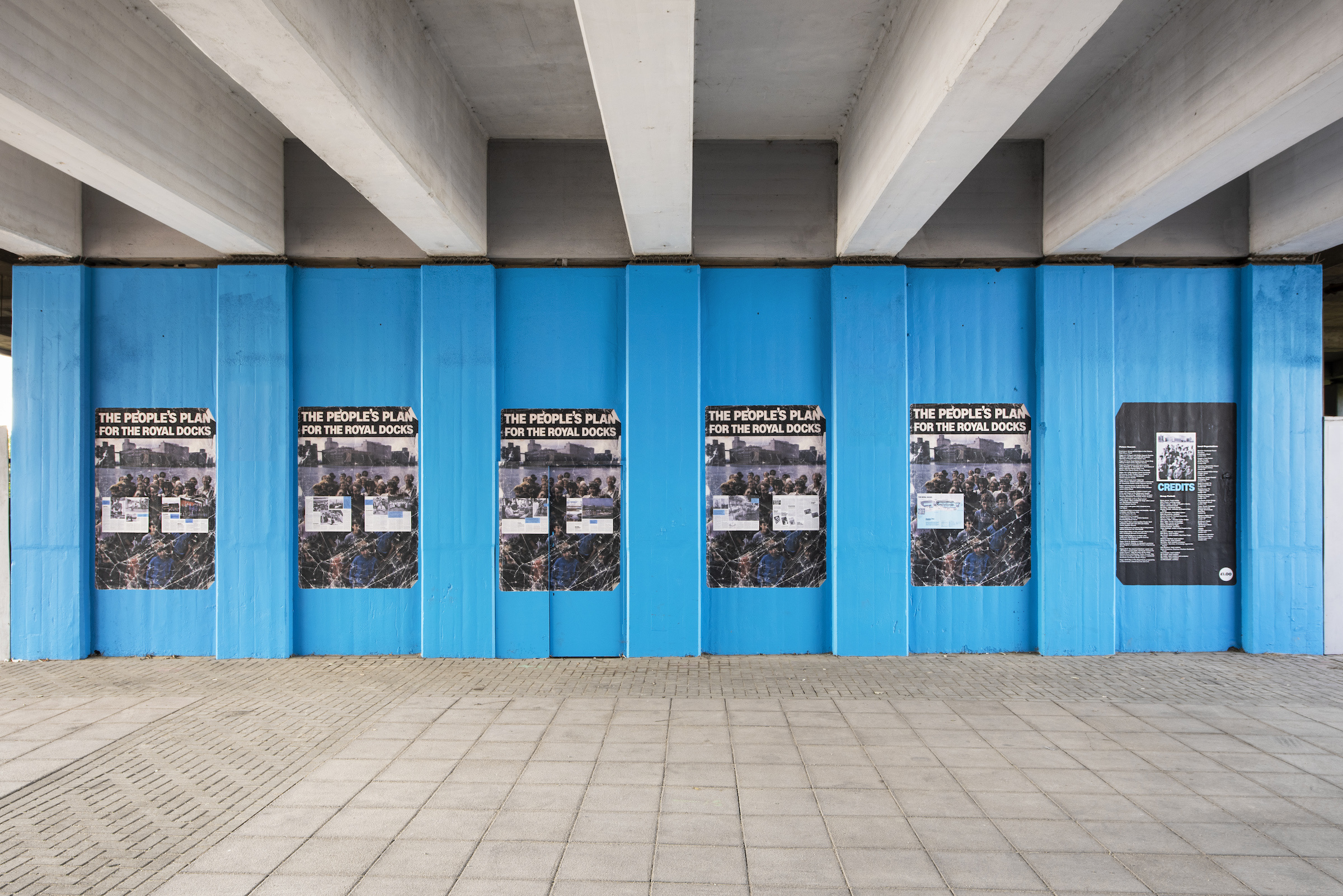 Over the coming years, an ambitious public art programme will evolve the Royal Docks into a world-class art park. The four works that make up Making Space are just the beginning; you can expect to see a growing body of thoughtful and beautiful works that improve Royal Docks' public spaces, and reflect on the area's history, culture, and industry.
In the meantime, The Line provides a treat of contemporary sculpture stretching from Stratford to the Greenwich Peninsula, passing through Royal Victoria on the way. For those wanting less of a walk, Les Johnson's Landed commemorates the dockworkers just outside the ExCeL centre. And this Autumn these landmarks will be joined by Jessie Brennan's striking new series.
Here's where to find Making Space:
1 Go the Distance
Victoria Dock Road tunnel, E16 1HL
Nearest DLR: Royal Victoria
2 The People's Plan
Dock Road underpass, E16 1AG
Nearest DLR: Royal Victoria

3 Custom House Is Our House
Freemasons Road, E16 3AR
Nearest DLR: Custom House

4 Take Your Place
Royal Docks Adventure, 1012 Dockside Road, E16 2QT
Nearest DLR: Royal Albert
You can also download the map and read more about the pieces here.
---
Making Space has been commissioned by the Royal Docks Team, a joint initiative by the Mayor of London and the Mayor of Newham. This commission is produced and curated by UP Projects.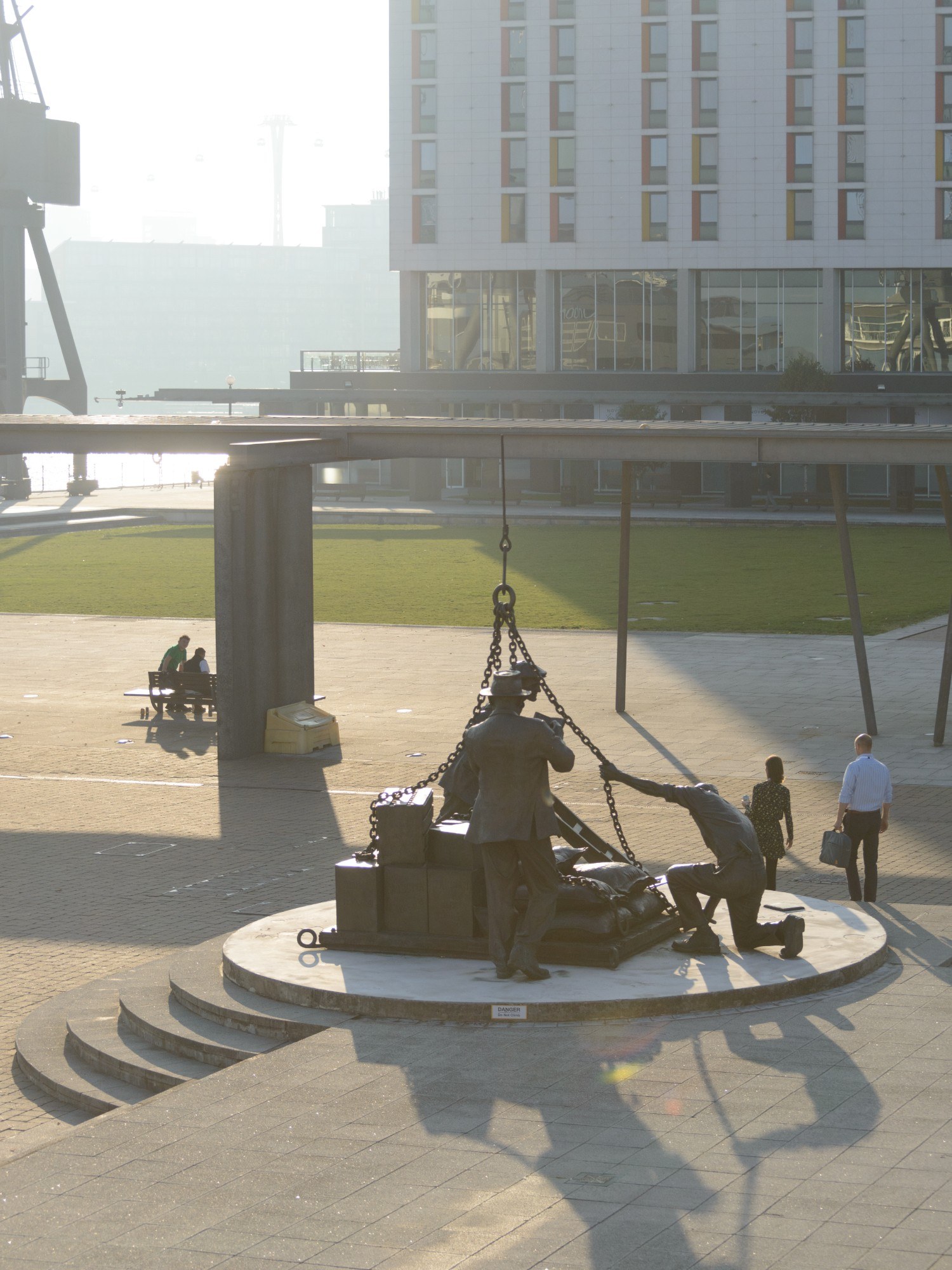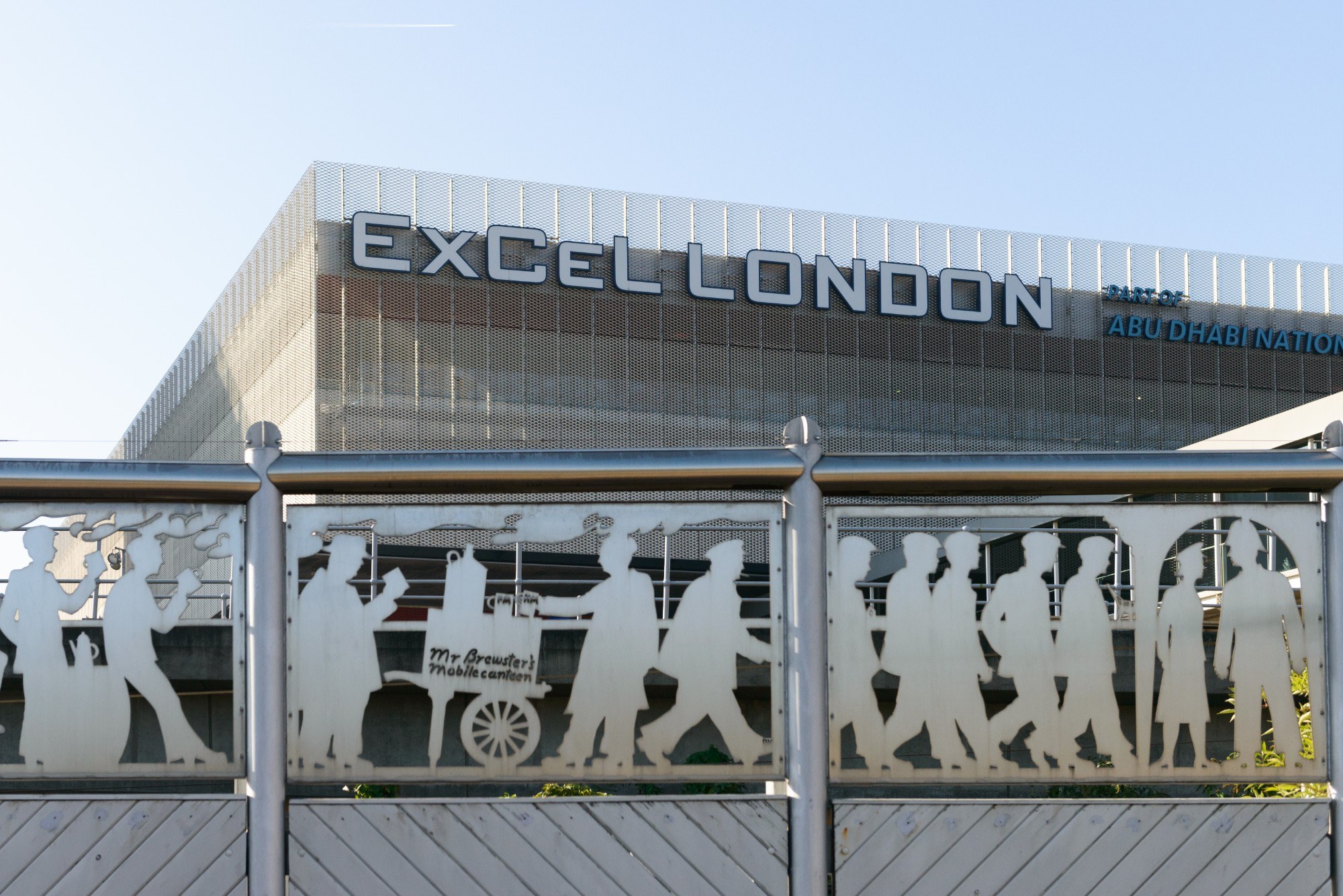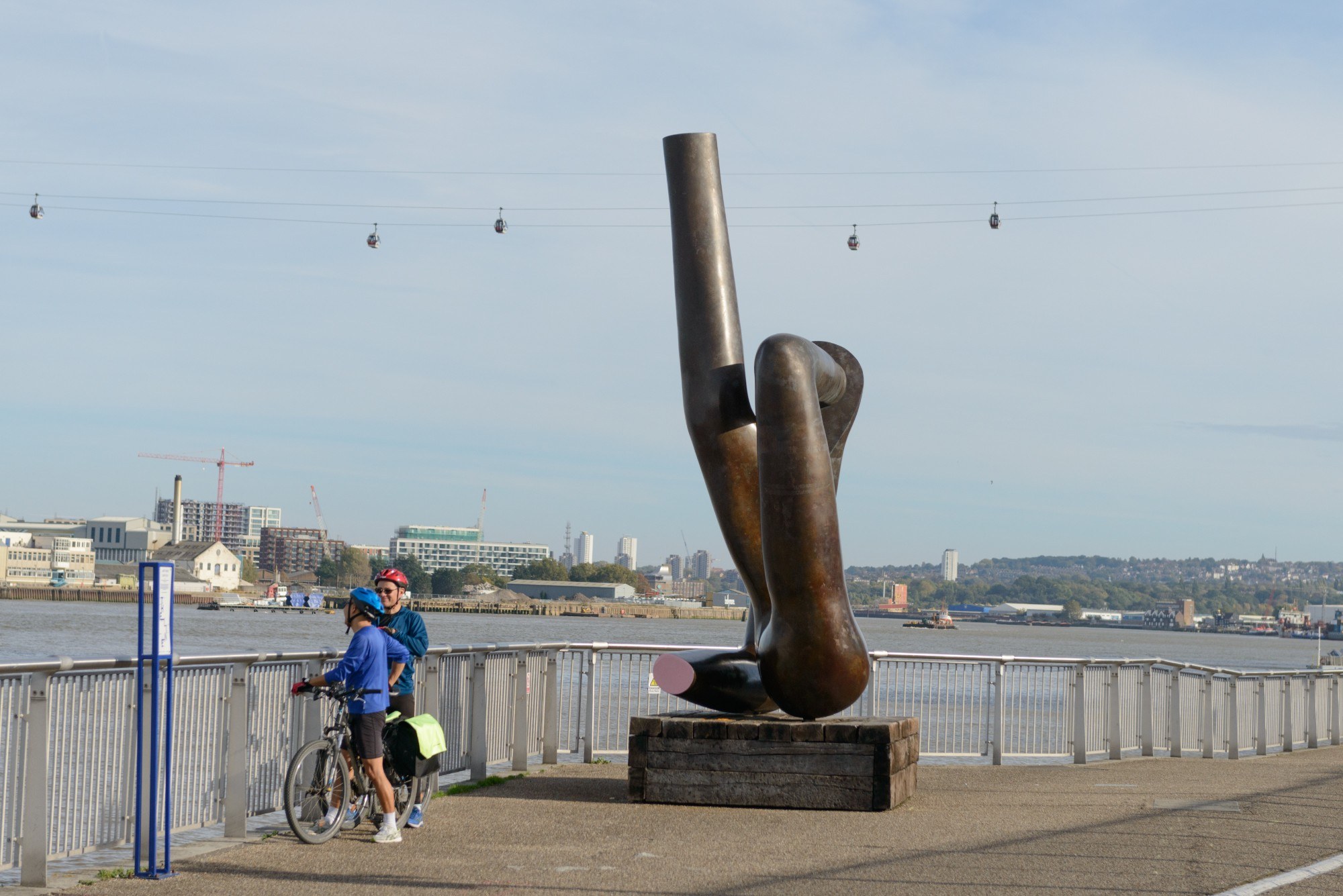 Stories from around the docks