Events
Royal Docks Works: community activism inspired by colourful history
What does it mean to 'make' the Royal Docks and who benefits? The Royal Docks Works programme for the London Festival of Architecture placed this thought-provoking question at the centre of its two-day series of talks and discussion.
While looking to the area's future, the sessions drew lessons and inspiration from docklands' powerful history of neighbourhood planning. Organised by community group Royal Docks Communities Voice (RDCV), keynote speakers included those who had been intimately involved with The People's Plan for the Royal Docks here in the 1980s.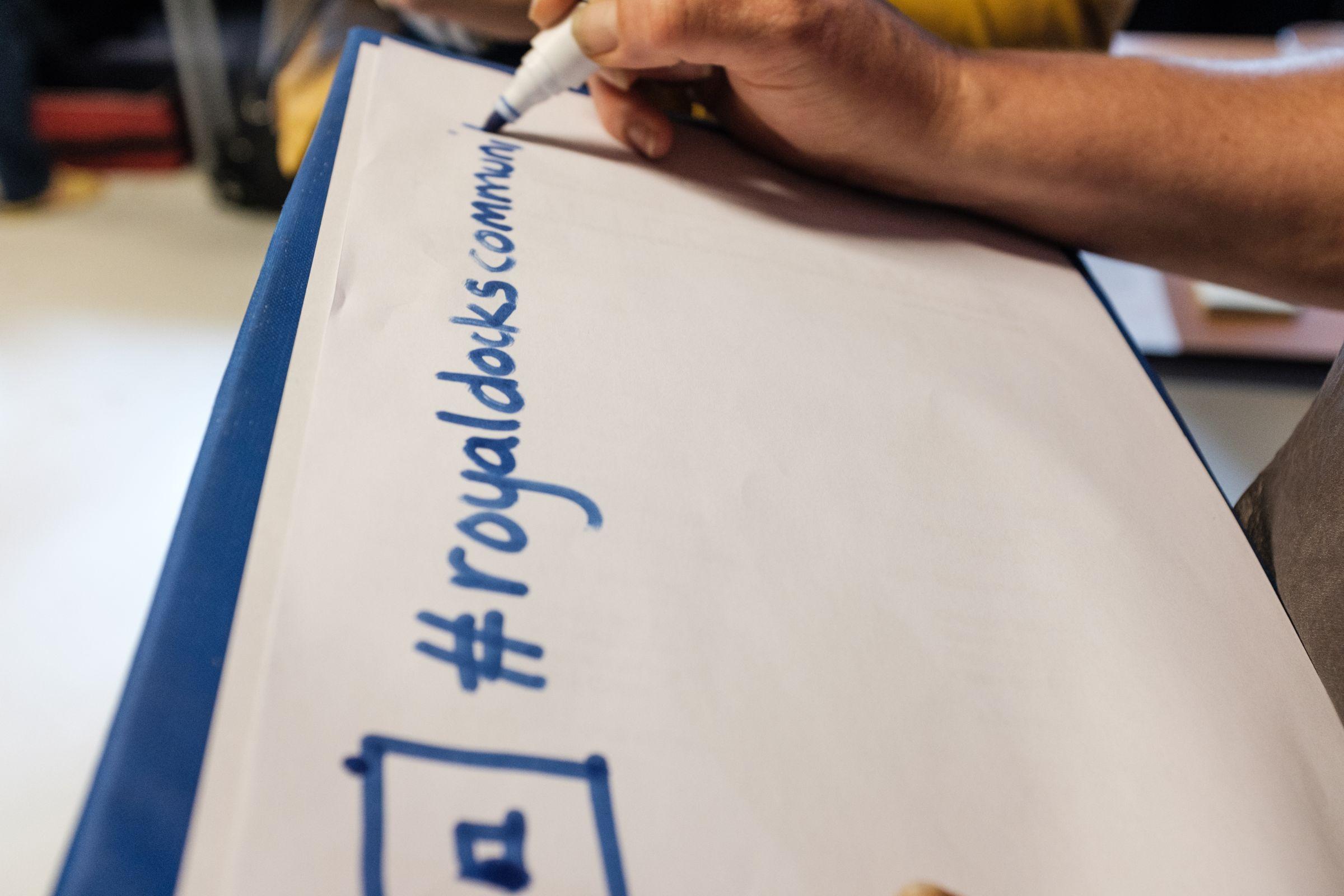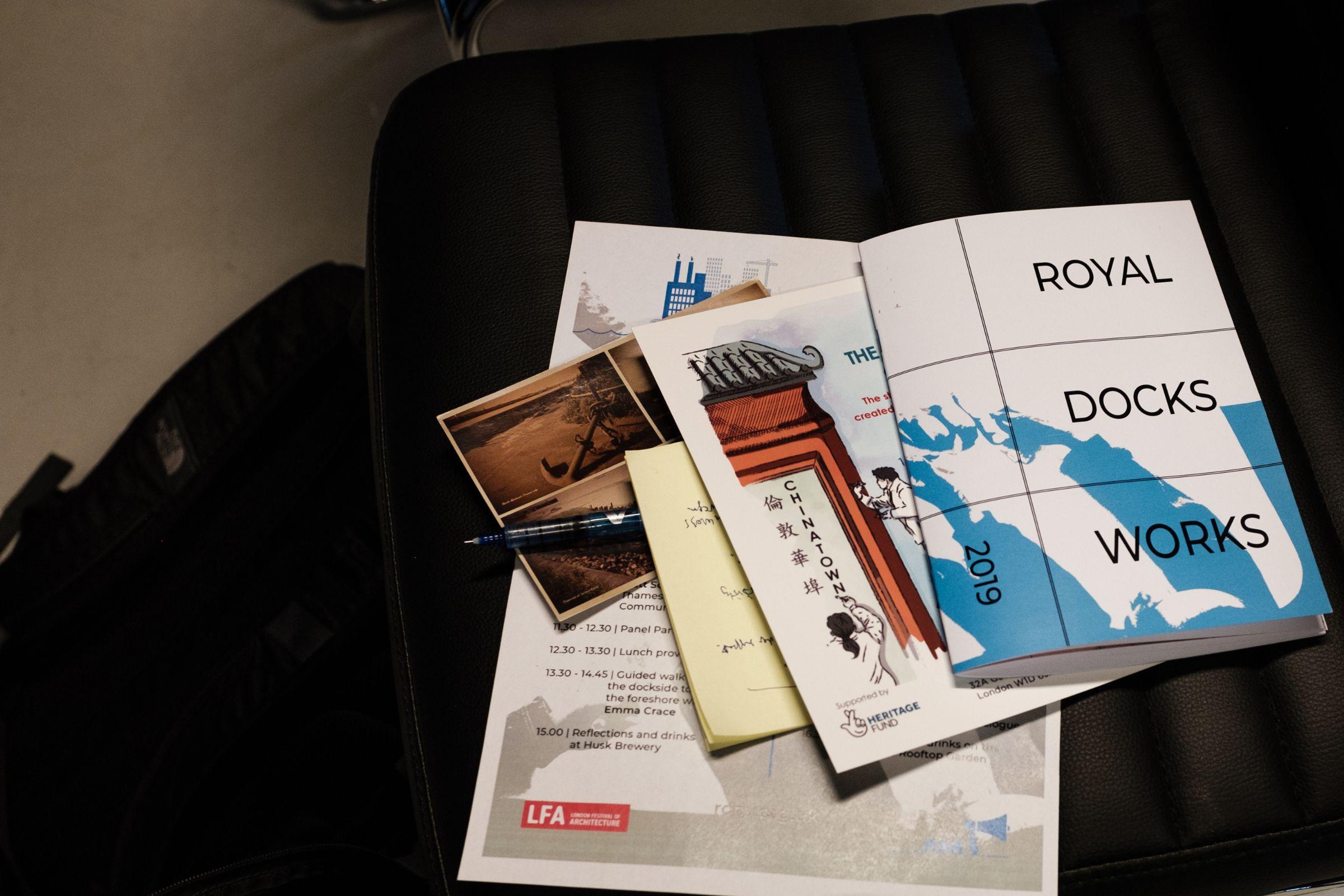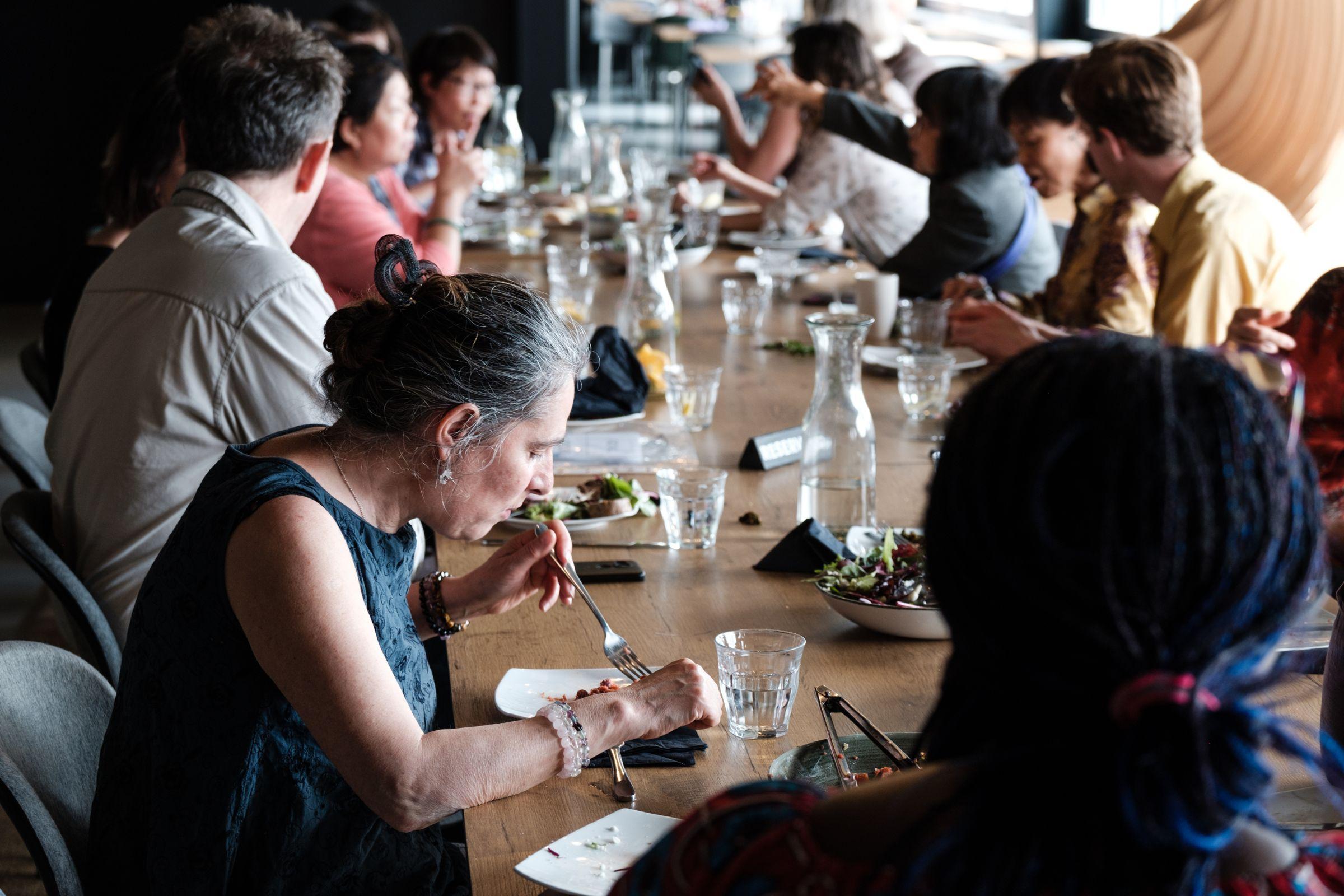 The People's Plan dissected the direction this area was taking under the London Docklands Development Corporation — and proposed an alternative. Primarily a response to the proposal for London City Airport, it was a collaboration between the Joint Docklands Action Group and Docklands Community Poster Project.
While its opposition failed to block the founding of the airport, The People's Plan became a defining moment in the Royal Docks' history of community activism. Speakers at Royal Docks Works included Bob Colenutt, who was closely involved in its creation, as well as Loraine Leeson, a visual artist and founder of the Docklands Community Poster Project. Amongst others, they were joined this June by filmmaker Tom Cordell, who screened his work-in-progress documentary City for Sale, and Koen Rutten, who shared emerging results into his research into inclusive planning practices.
The two-day programme dug deep into critical questions for the docks today. How can the community meaningfully engage with developers, and vice versa? And when planning documents run into the hundreds of pages, how can volunteers not switch off?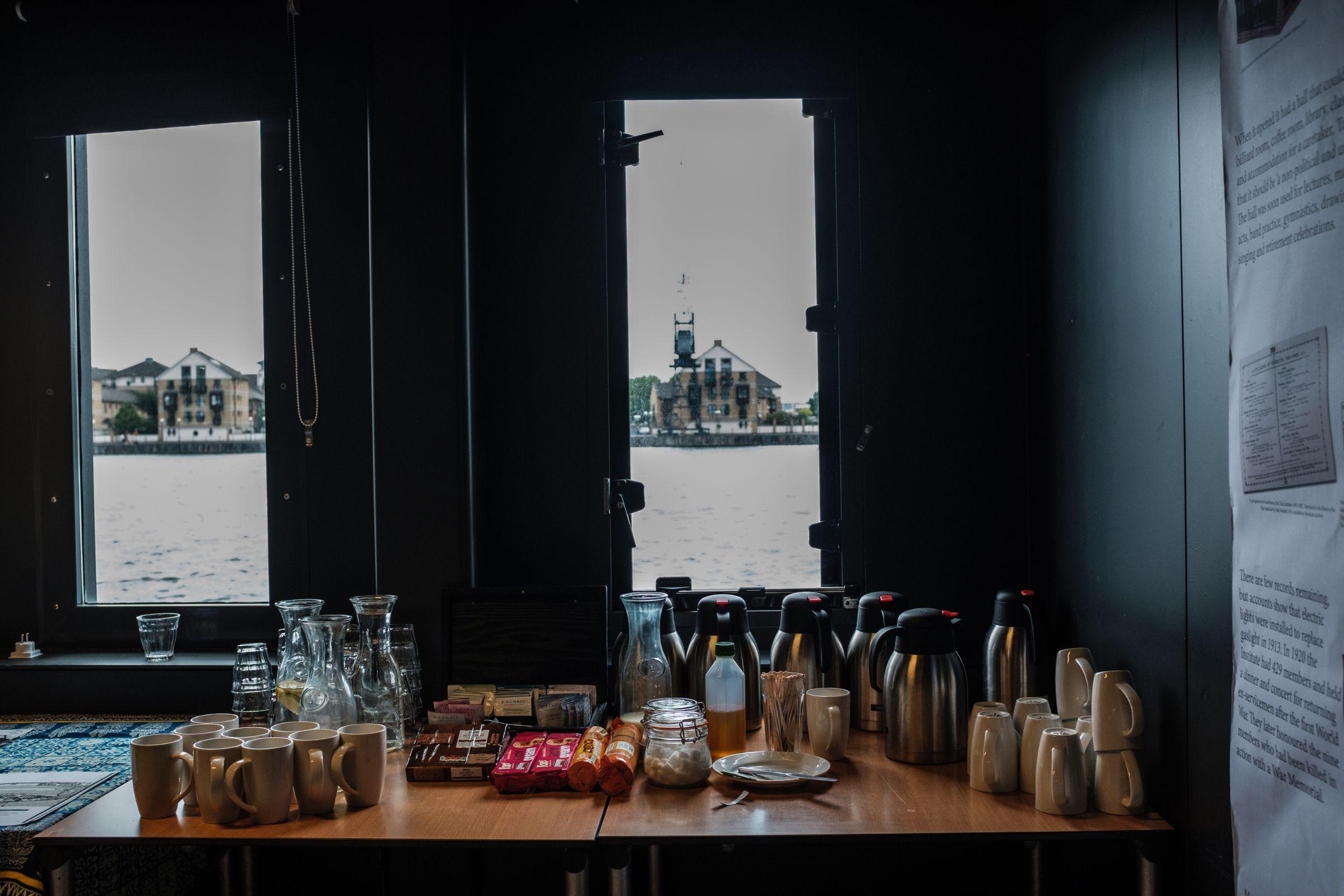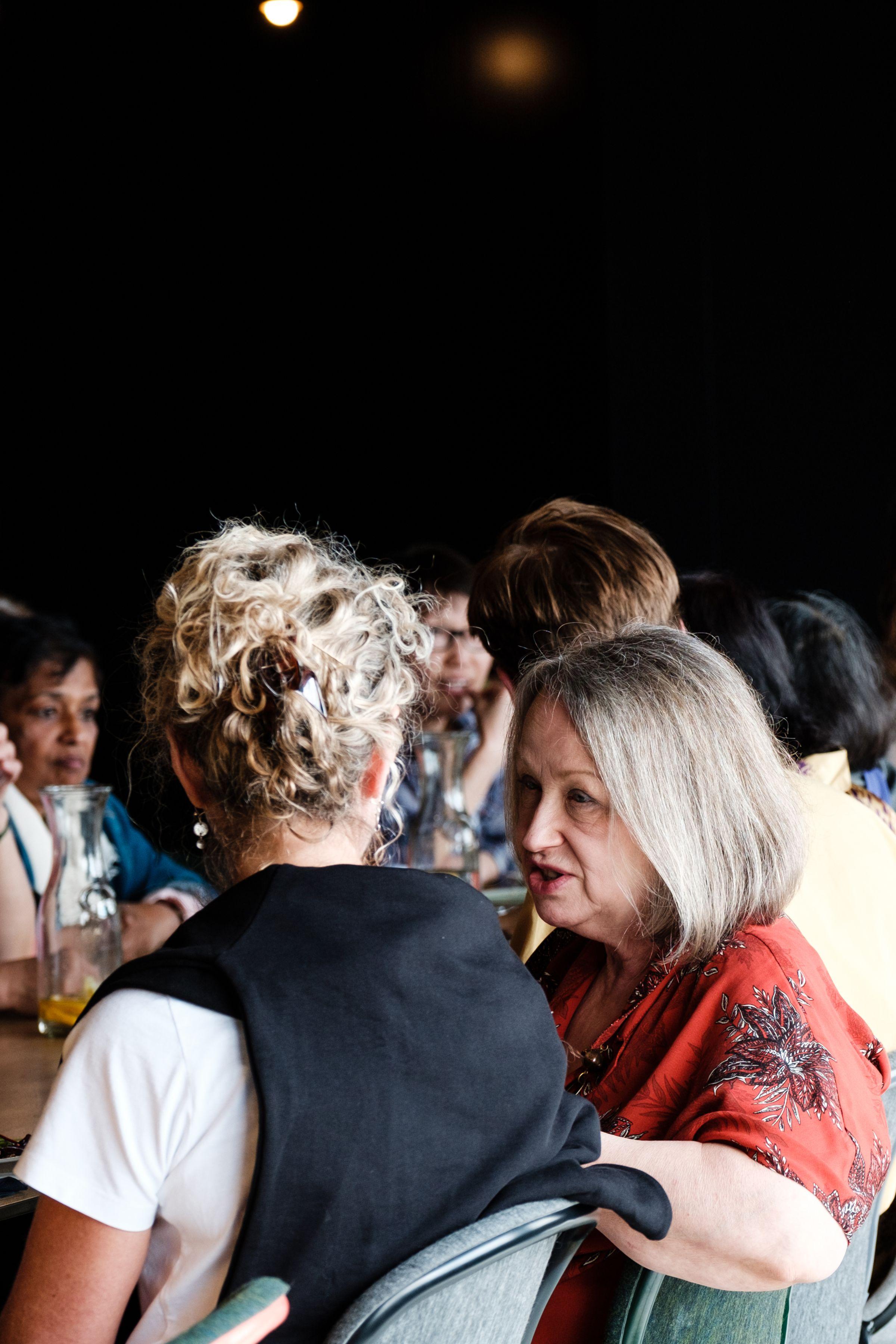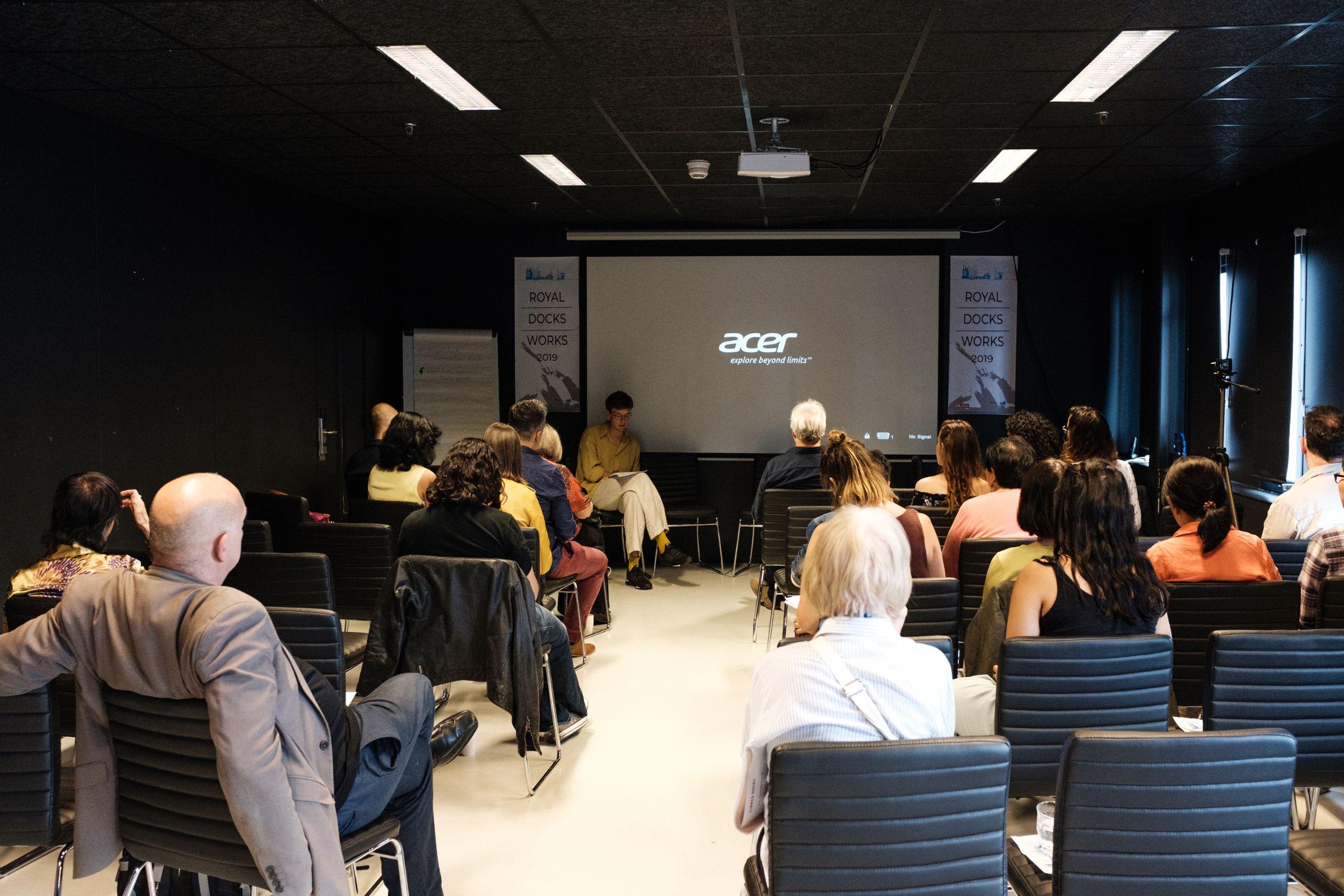 At Royal Docks Works, people who live in this area are coming together to shape its future. Royal Docks Communities Voice are ultimately working towards a Neighbourhood Plan for the Royal Docks. These Plans are a tool from the government that give communities direct power to shape the development of their local area.
A common theme that occurred was that developers bring a level of expertise and resources into the planning process that sometimes makes engaging on an equal footing impossible for communities. Koen described "incredible inequalities between the parties who are part of planning," while Tim Peake commented that, "Communities rarely see the information they produce shared as knowledge."
This was a celebration of the Royal Docks as well as an opportunity for people to learn about the planning process. Discussion was complemented by guided walks, lunch together, and time to reflect over drinks by local brewer Husk and the Good Hotel.

To read more or get involved in neighbourhood planning, check out the RDCV website.
Stories from around the docks