People
Showcase: how Kiron Ponnath catches the docks' best light
The lost port of Muziris was an ancient spice city. Dating back 3,000 years, it was once India's most important trading post. The Royal Docks with its wide skies, defined light, and artefacts of maritime history, reminds local photographer Kiron Ponnath of the place, which is near his hometown in Kerala.
Kiron is now based near Royal Victoria Dock. From his flat a short way from the waterfront, he has been watching the light here ever since, looking out for those moments that photographers dream of. His vivid and colourful body of work shows the drama and beauty of the docks through changing lights and seasons.
The sun was setting over the water out of the window of the Good Hotel, as Ponnath talked about the landscapes that inspire his work.
Can you tell us about your connection with the Royal Docks? You moved here five years ago, thinking you were going to be here for a year.
Yes, and then I really liked the place! Being a photographer, I've always loved this place especially in the evenings and the early mornings. I did not know much about the history, but then I was reading about the cranes, which withstood the [World War II] bombing.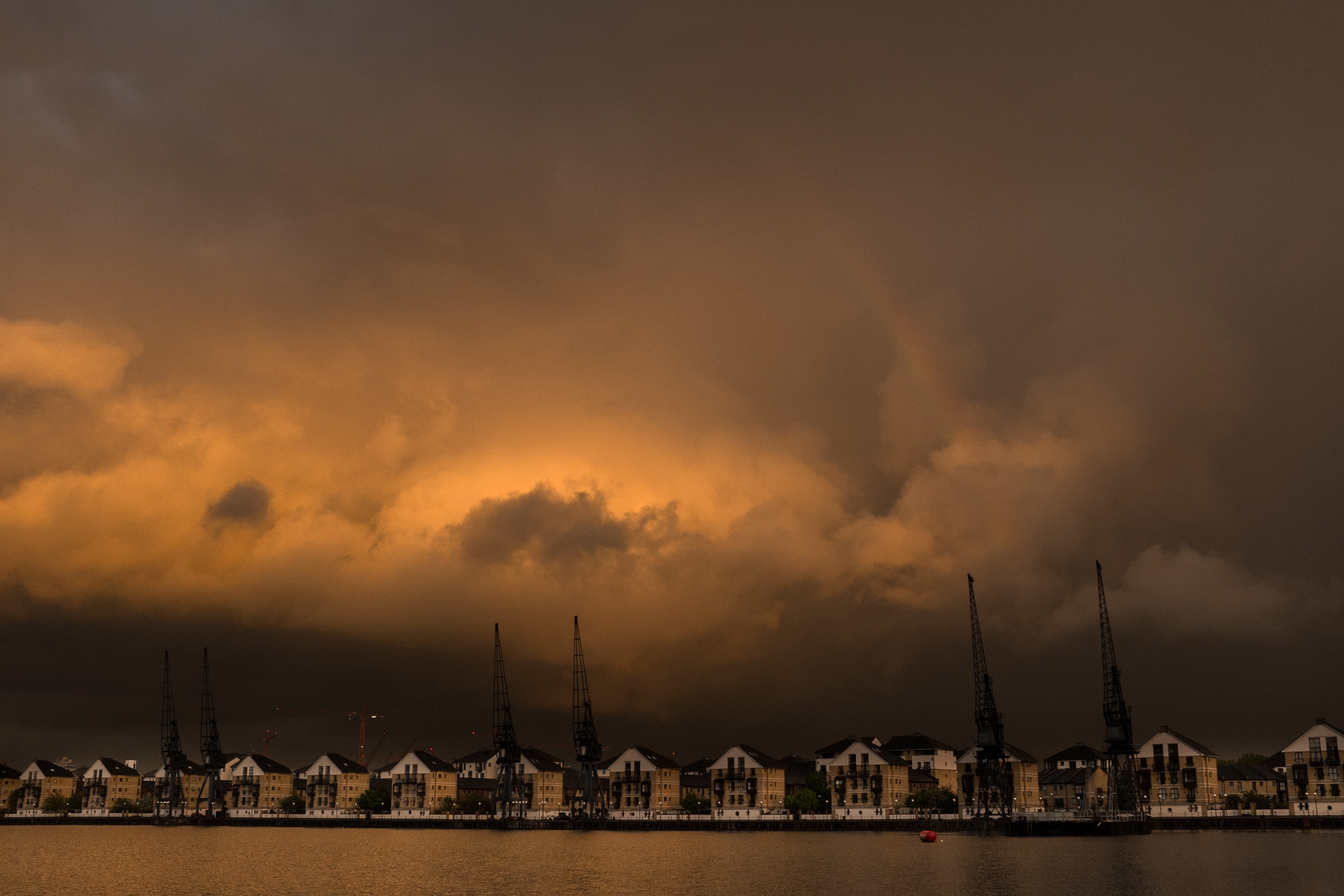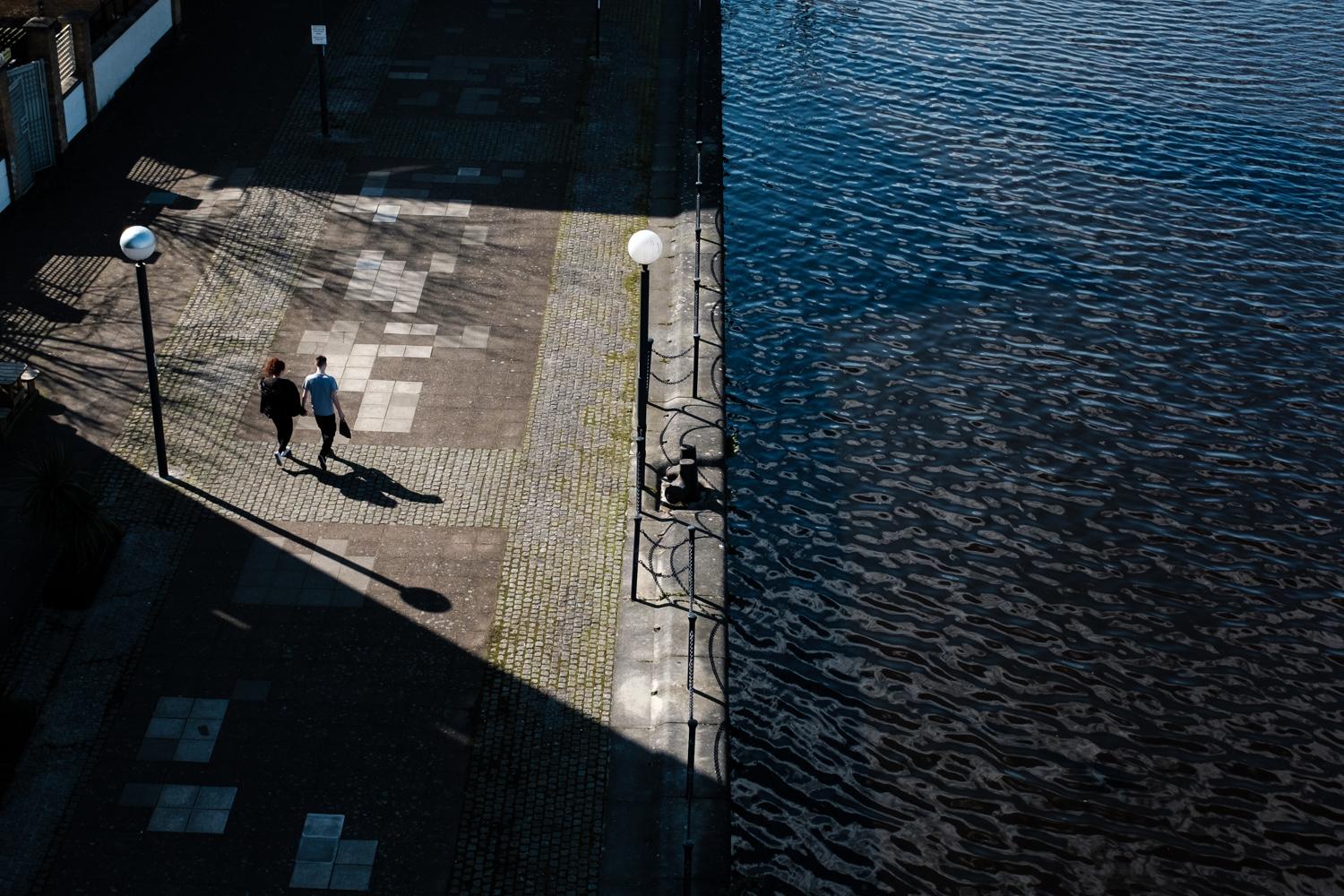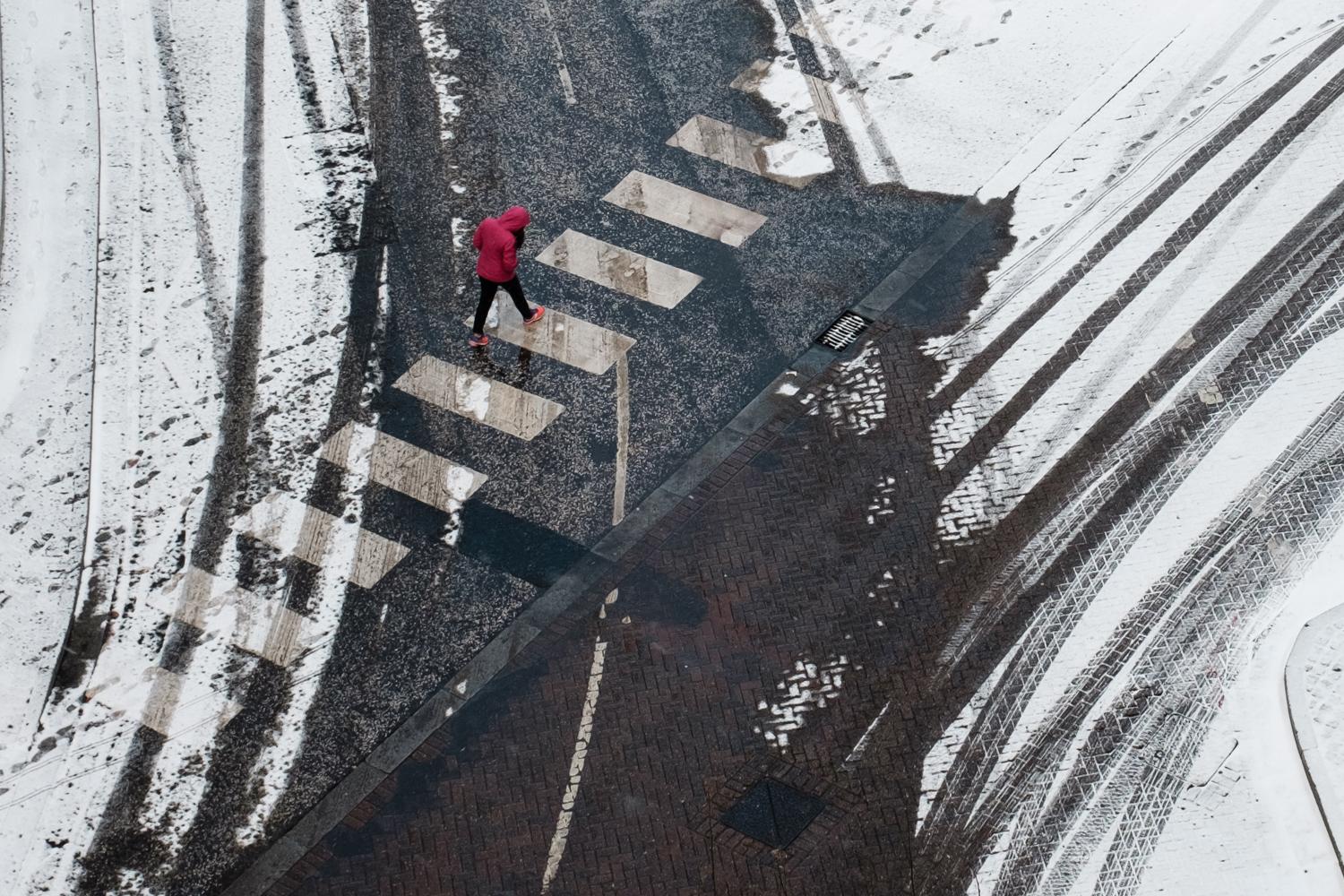 Cranes are quite prominent in your photography.
That was purposeful. The cranes are symbolic. In some photos, I have a panoramic shot from this side, around to the banking area in Canary Wharf — a transformation from the 19th century to the 21st century.
The docks' history in one photograph?
Yes, in one frame. This used to be the gateway to London. I myself am from Kerala, near a harbour town called Muziris. That was the ancient port town, and it looks similar to this. It had a direct trade link with the Romans — we're talking around 200 BC. Muziris got deluged in a flood back in the 16th or 17th century. So I tend to connect these two. The Royal Docks is a trade link and a gateway to the world.
Your work is very responsive to the seasons and the light.
Light, of course, is very important. Being a dock, you get very stern light during the late evening, which paints that side of the docks. In summer, around 6:30pm to 8:15pm is the best time, I would say. You also get beautiful light in winter, but you have to be looking and always ready. I have photos where there is a storm approaching from the Pontoon Dock area, and there is a beautiful rainbow. I have never seen that in my life — orange plus dark hues; it was an amazing photograph. I took it from just here.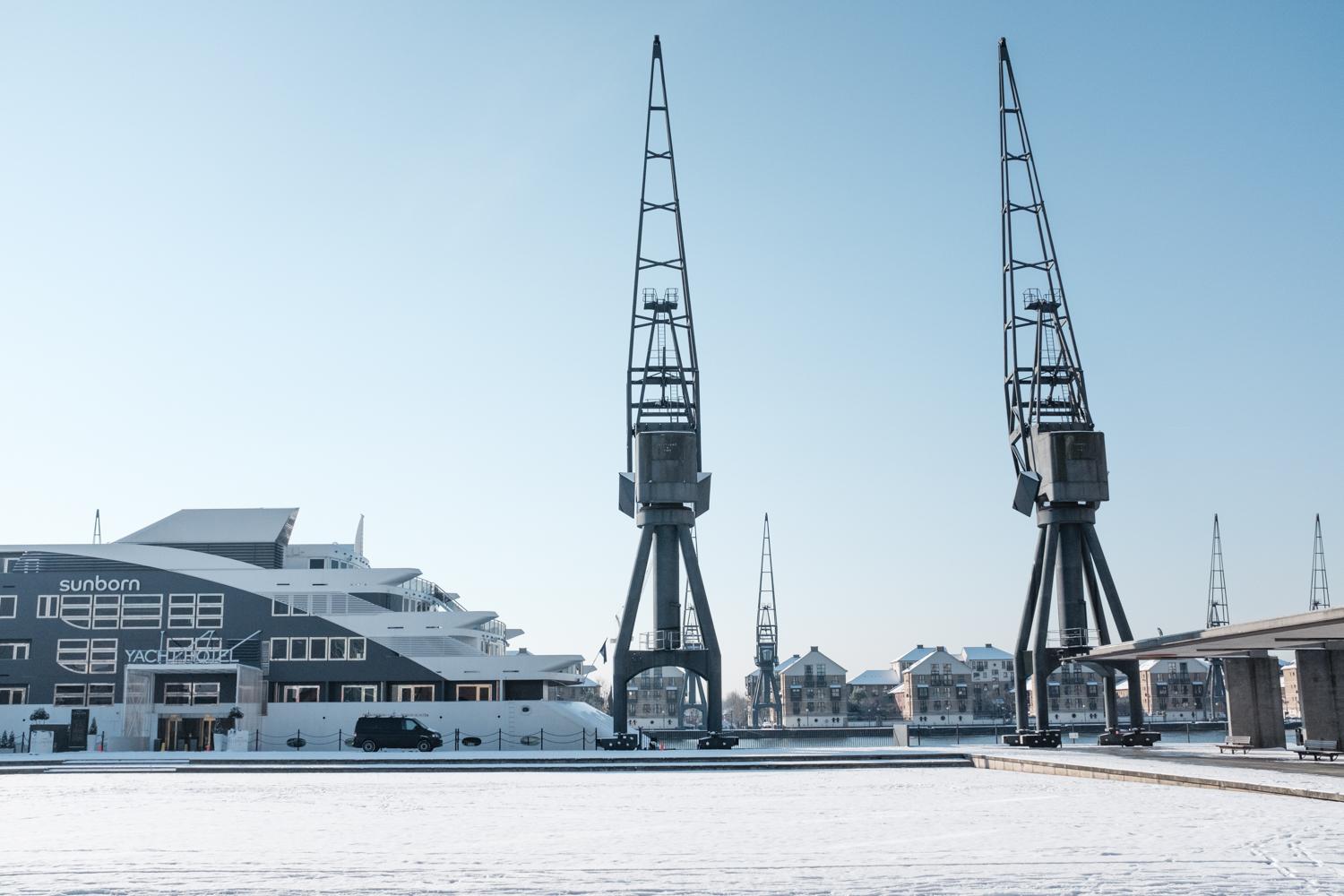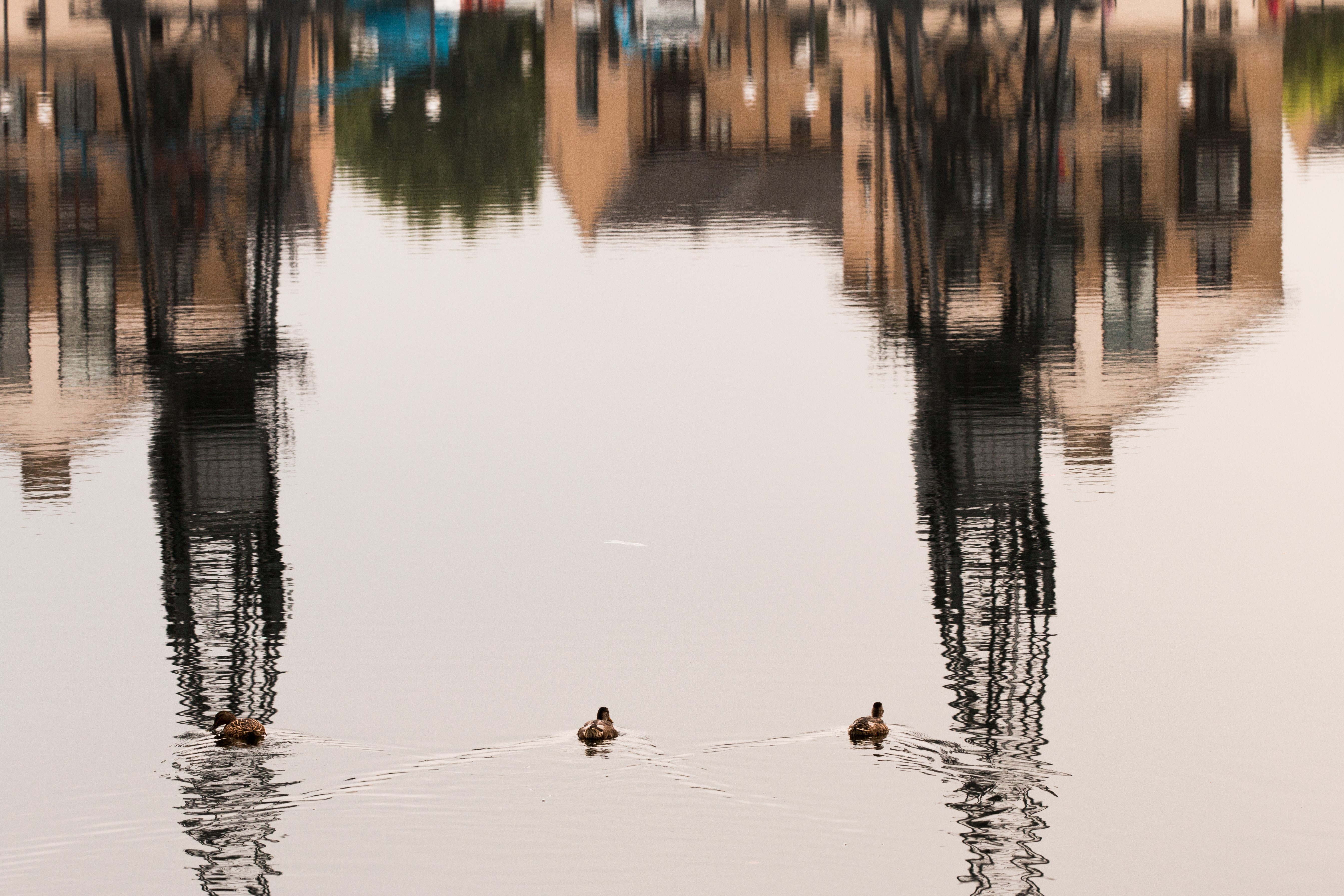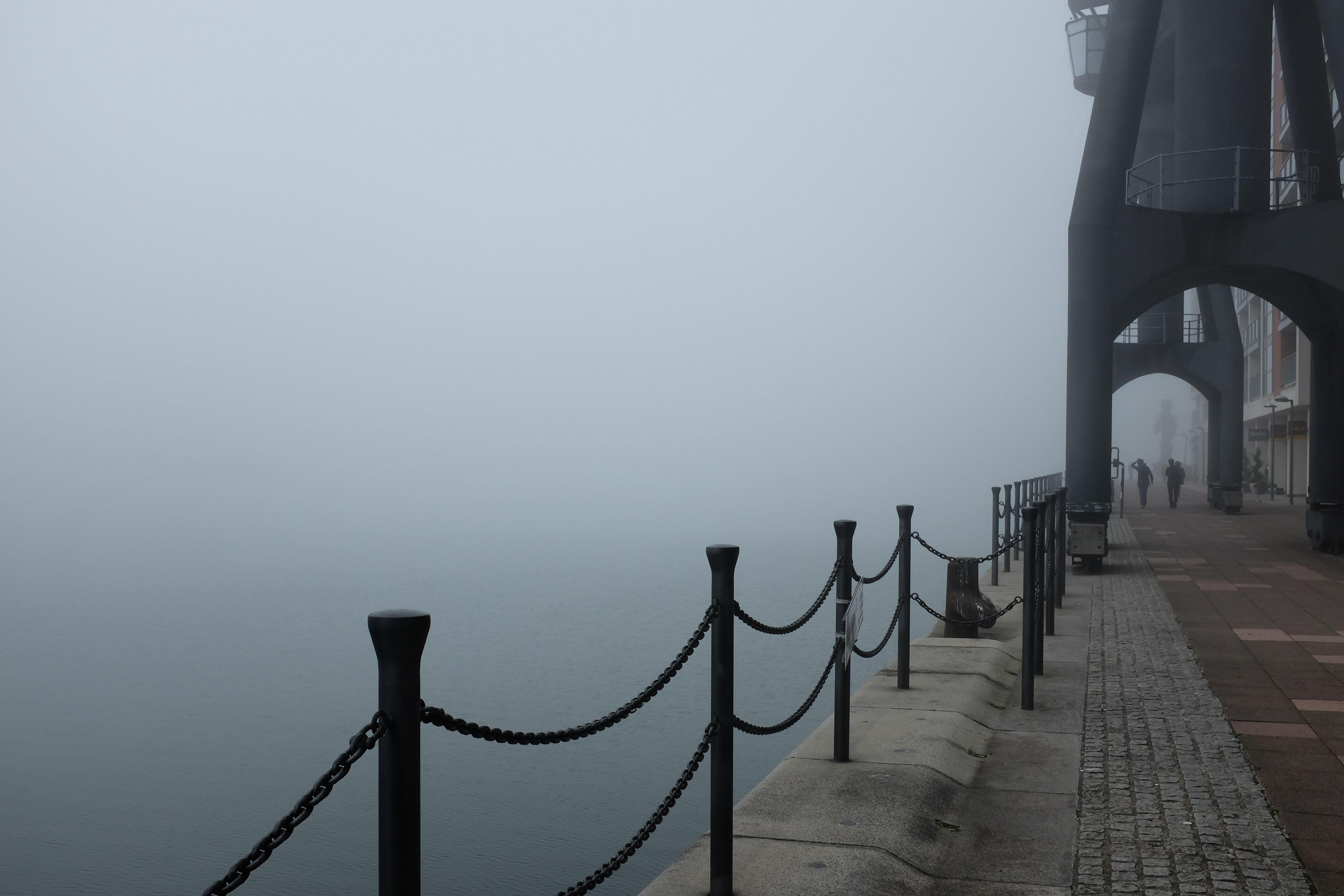 Before the Good Hotel arrived?
Yes, this obstructed some of the views. You won't get this one!
There are huge spaces and a lot of sky here. In most of London, you're quite hemmed in.
Obstructed, yes. Light plays a prominent role, but you won't get always the good light, you have to wait for it. When the beast from the east came last year, I was bed-ridden that day. But it gave me a unique perspective from my flat, because I was creating time-lapses from my window. I'd never seen snow in my life before.
Could you describe your photography in general?
I try to tell stories. I travel a lot, and I tend to read about the history and incorporate that. If I stay somewhere for more than three or four days, I visit the communities. I do a lot of conservation activities back in Kerala, whenever I go back home. It's more of a social welfare scheme; they document people's way of living. Here, I haven't had a chance yet to explore the communities. If you're just an observer and stay there, you get a lot of good stories.
---
Explore more of Kiron Ponnath's views of the Royal Docks and beyond.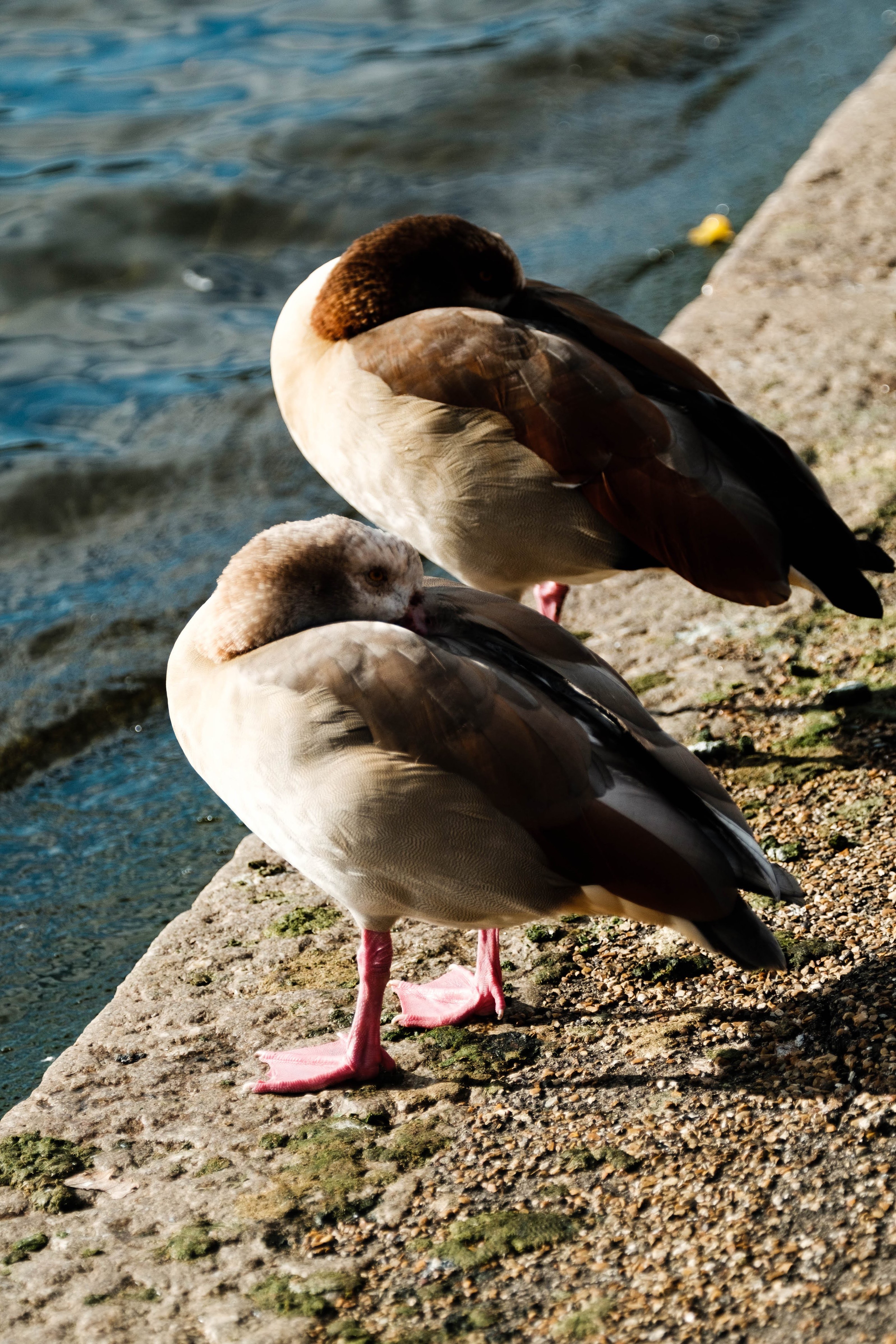 Stories from around the docks