Art & Culture
Spider-Man returns... to Millennium Mills
Actor Tom Holland blew the cobwebs away in Spider-Man: Homecoming, bringing a charm and freshness to the role. This summer, the agile teen superhero is back in Spider-Man: Far From Home.
As well as Holland, Marvel fans will be able to catch an unlikely star: one of the Royal Docks' most iconic buildings. Millennium Mills is a key location for this instalment, and filming there wrapped up in October.
Location manager David Pinnington described the particular appeal of the disused mill building's stark concrete interior, "The way it's blown out on the inside — it's got a particular look to it, it's quite graphic. Millennium Mills worked extremely well for us. It gave us the ability to set a scene that we may [otherwise] have had to build in the studio."
A lot of the projects that are coming to London are bigger than they used to be. It's a global location now.
David Pinnington, location manager for Spider-Man: Far From Home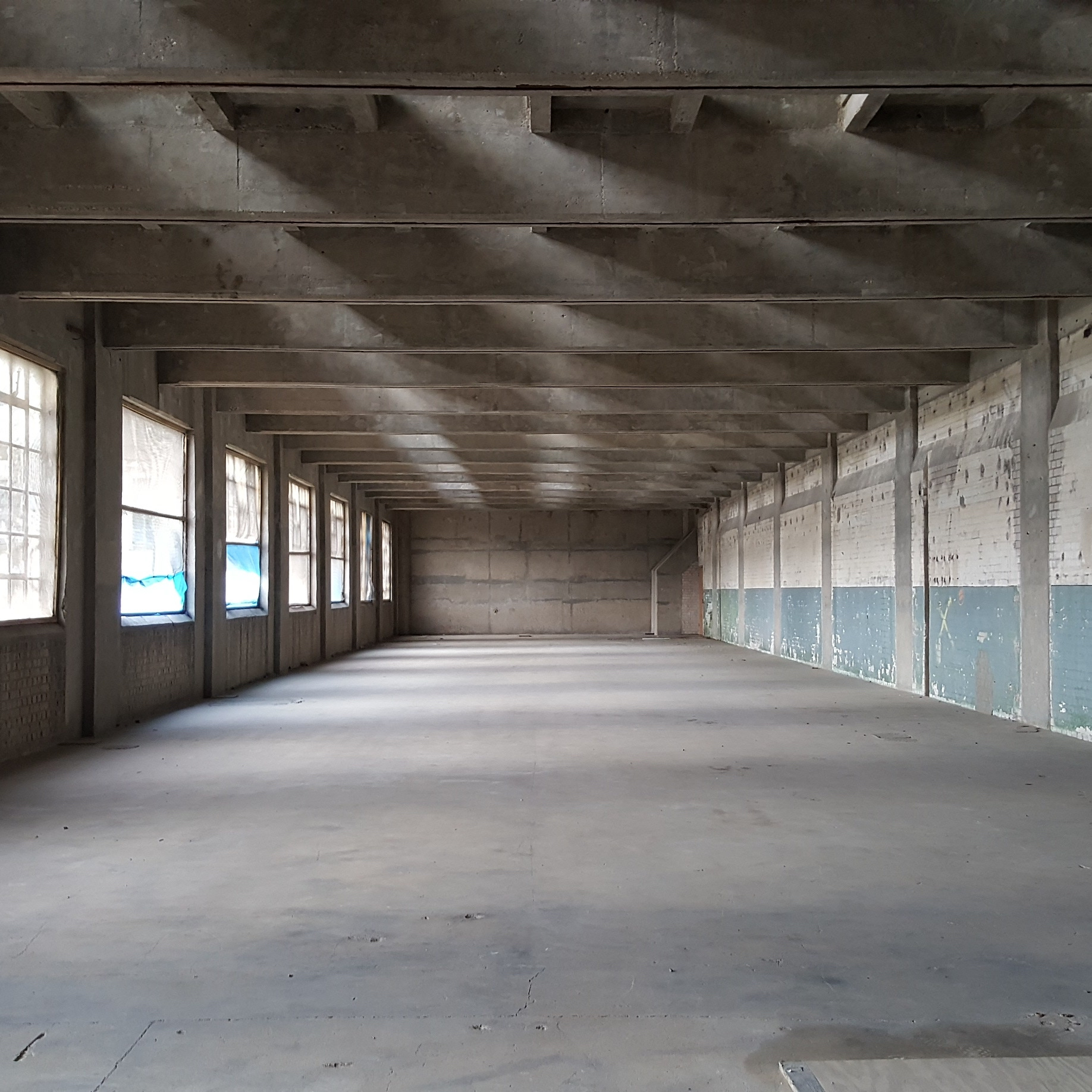 With a credits list that ranges from Chocolat to Game of Thrones, Pinnington has spent 30 years finding homes for blockbusters. He says the Mills' relative isolation also has its advantages, "It offers a degree of independence. Because it's surrounded by its own land, you're in a very easy filming situation."
Looming out over the dock water, Millennium Mills is a post-industrial icon. Built in the early 20th century by flour company Spillers, the art deco landmark has stood vacant since the decline of the docks as a working port in the 1980s. Since then, it's most famously starred in Derek Jarman's The Last of England, an avant-garde work shot on a hand-held camera and featuring Tilda Swinton. Recently, the building has had cameo roles in Guy Ritchie's spy thriller The Man From U.N.C.L.E. and even appeared in Paddington 2. It's also an apt backdrop for fashion photography; Rapper Santan Dave was spotted last week against its minimalism interior as part of a campaign for Nike.

Pinnington says the capital has a growing hold on filmmakers, "A lot of the projects that are coming to London are bigger than they used to be. It's a global location now."
As the industry's footprint in the city grows, the Royal Docks offers unusual advantages. For a start, there's all this water. Away from the tidal ups and downs of the Thames, the docks are a still, safe place for stunt work, diving, or a high-speed boat race. You can glimpse Royal Victoria Dock, for instance, in Olly Murs' album advert below last Christmas.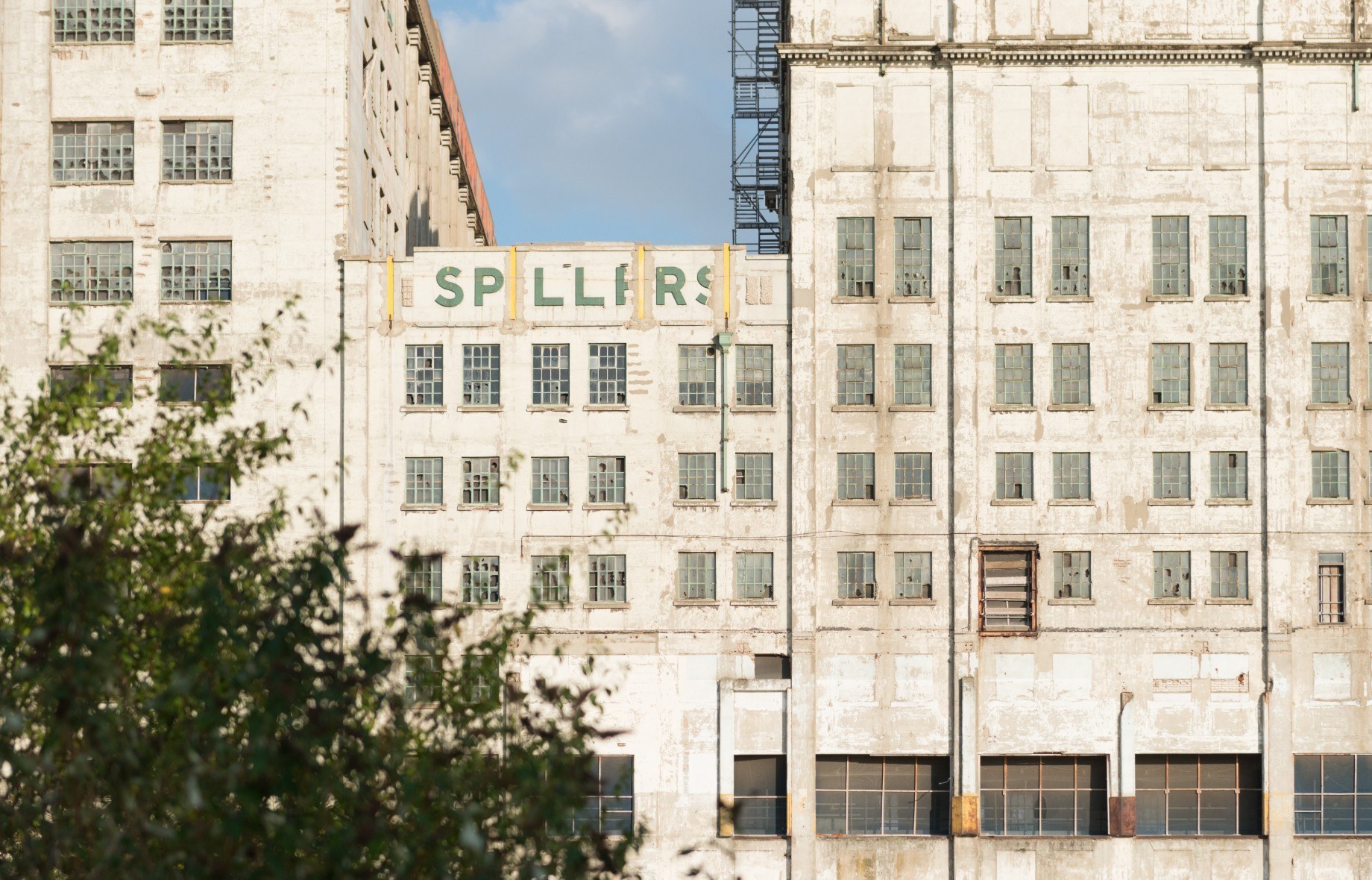 Anywhere you look, there's a docks landscape that has the presence to hold its own on screen: planes land at London City Airport; the Emirates Air Line cable car floats serenely over the Thames; Canary Wharf towers in the distance.
Yet London is changing, and jobs like Pinnington's are getting harder. He remembers the days when Limehouse and Wapping High Street were "layered with warehousing". "I had a friend who had a warehouse down there and you used to be able to drive a motorbike around in it. That's all gone and it's hard to believe it was ever like that. Certainly from a location point of view, it's become harder and harder. The east is becoming an entirely different place." Millennium Mills is fast becoming one of a kind, and it's also set to be redeveloped within a few years.
As the city's vacant warehouses vanish, directors looking to capture the essence of the 80s on the big screen will have to get more creative. But it's good news for neighbourhoods and the people who live in them.
---
You can catch up here with how abandoned land in the Royal Docks is turning into homes, shops, and workspaces. Meanwhile, look out for Millennium Mills before it's finally transformed, in Spider-Man: Far From Home this summer, or get in touch with the Film Office about filming in the docks.
Stories from around the docks