People
The start of something special: roving lunch meet-ups connect neighbours
Four 'Big Lunch' drop-ins have been nurturing community spirit across the Royal Docks.
Powered by the belief that sharing creates abundance, People's Kitchen have been collaborating with Royal Docks Communities Voice to cook up free meals for anyone to enjoy. The format was simple: turn up beforehand to chop and chat, or drop in at lunchtime for a slap-up buffet and the chance to meet the neighbours.
Guests had the opportunity to offer skills to share, and request skills they were in need of. From dumplings to urban development to space for dogs, the lists collected at the drop-ins display the rich possibilities when neighbours get together.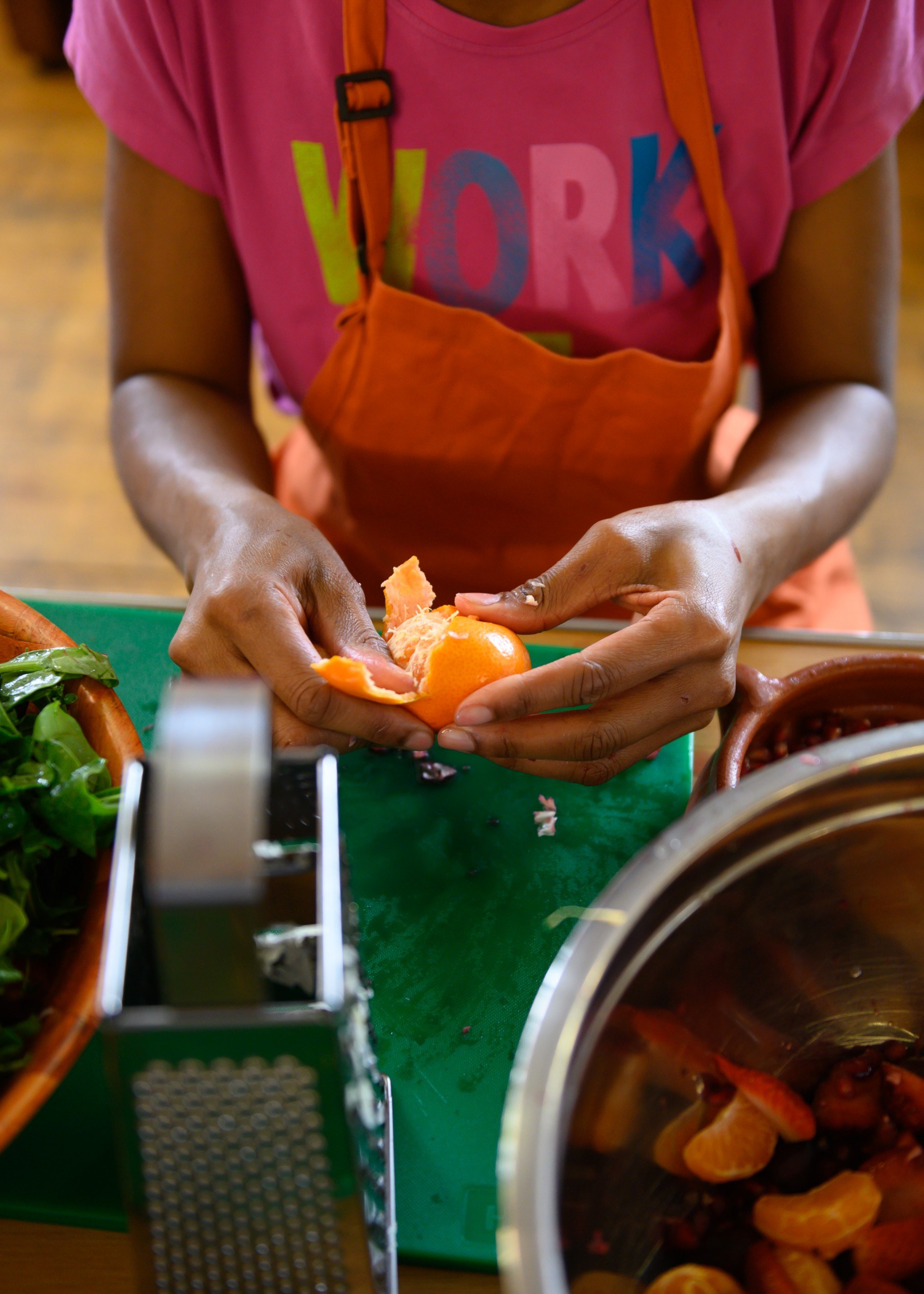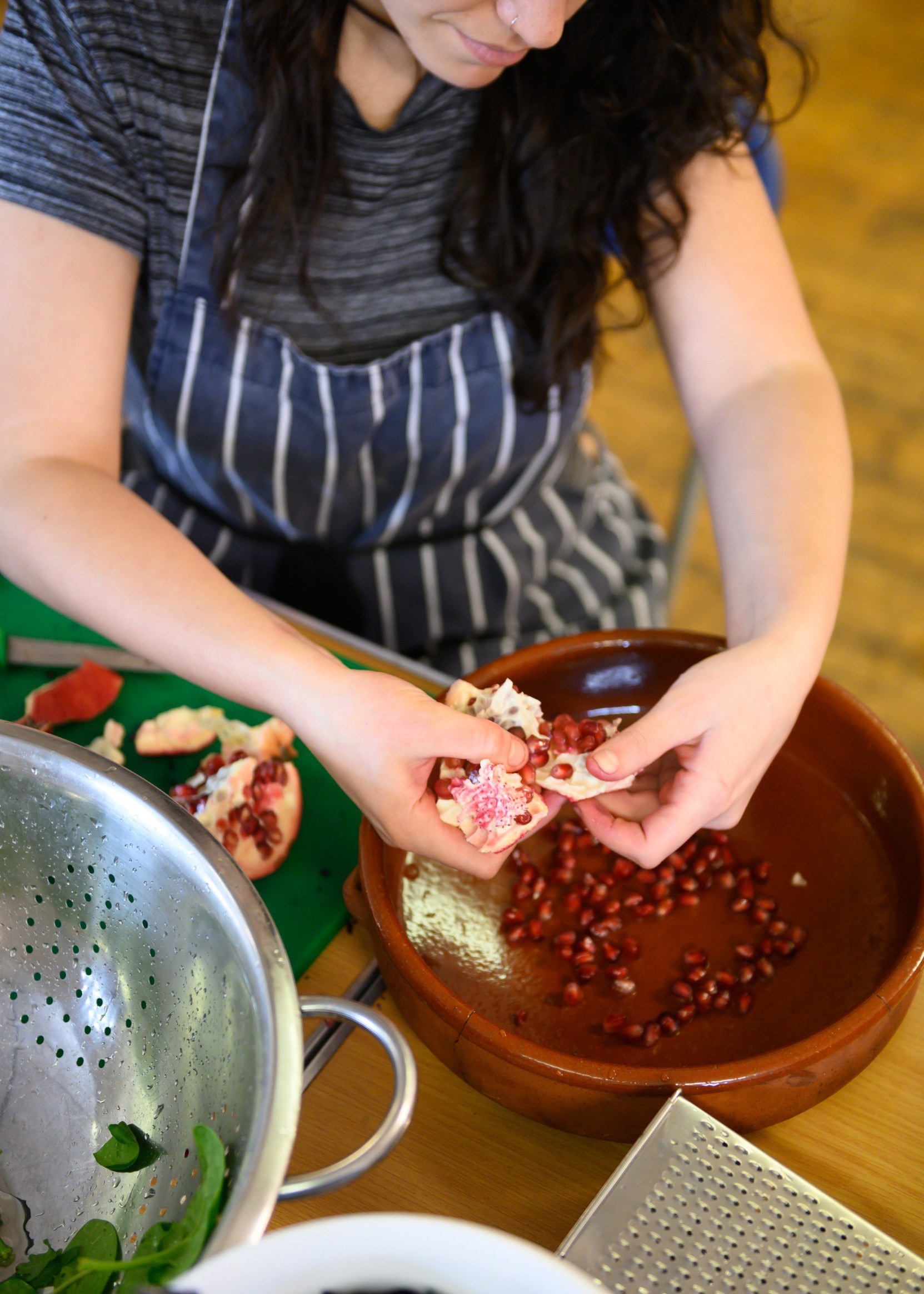 From the Silver Building to the Good Hotel, this has been a docks-wide effort as venues opened their doors. Residents had a chance to discover some of the area's newer spaces, such as RAW Labs in Royal Albert Wharf on the eastern end. These photos were taken in Asta Community Hub in North Woolwich.
Over lunch, artist collective Floating Concrete invited everyone to decorate a tiny concrete figure. The collection of lego-like people will eventually find a home in Thames Barrier Park cafe, where People's Kitchen are busy establishing their first permanent home. As well as community meals, the space will host after-school workshops for children, training programmes, fitness sessions, and wellbeing events.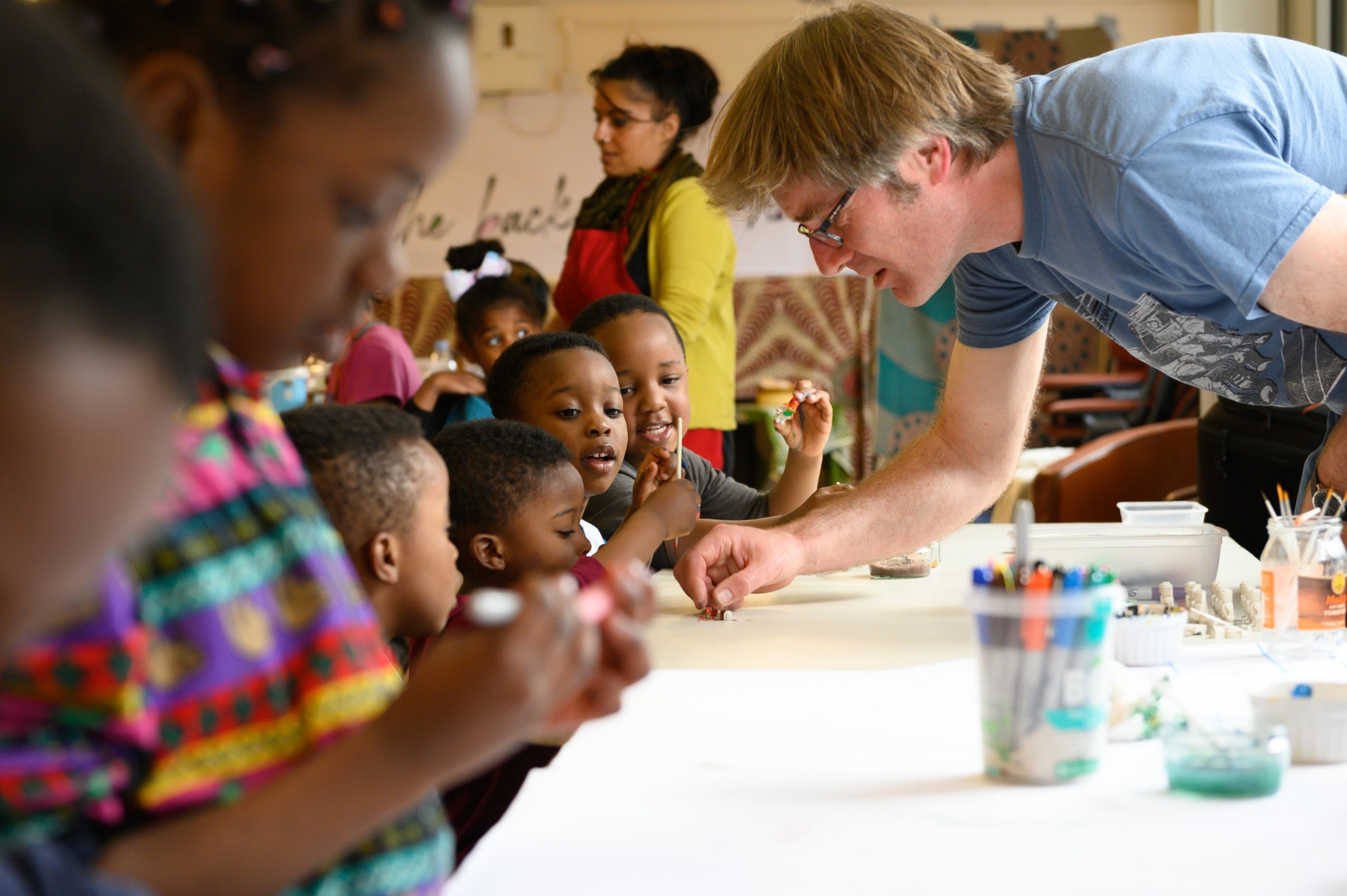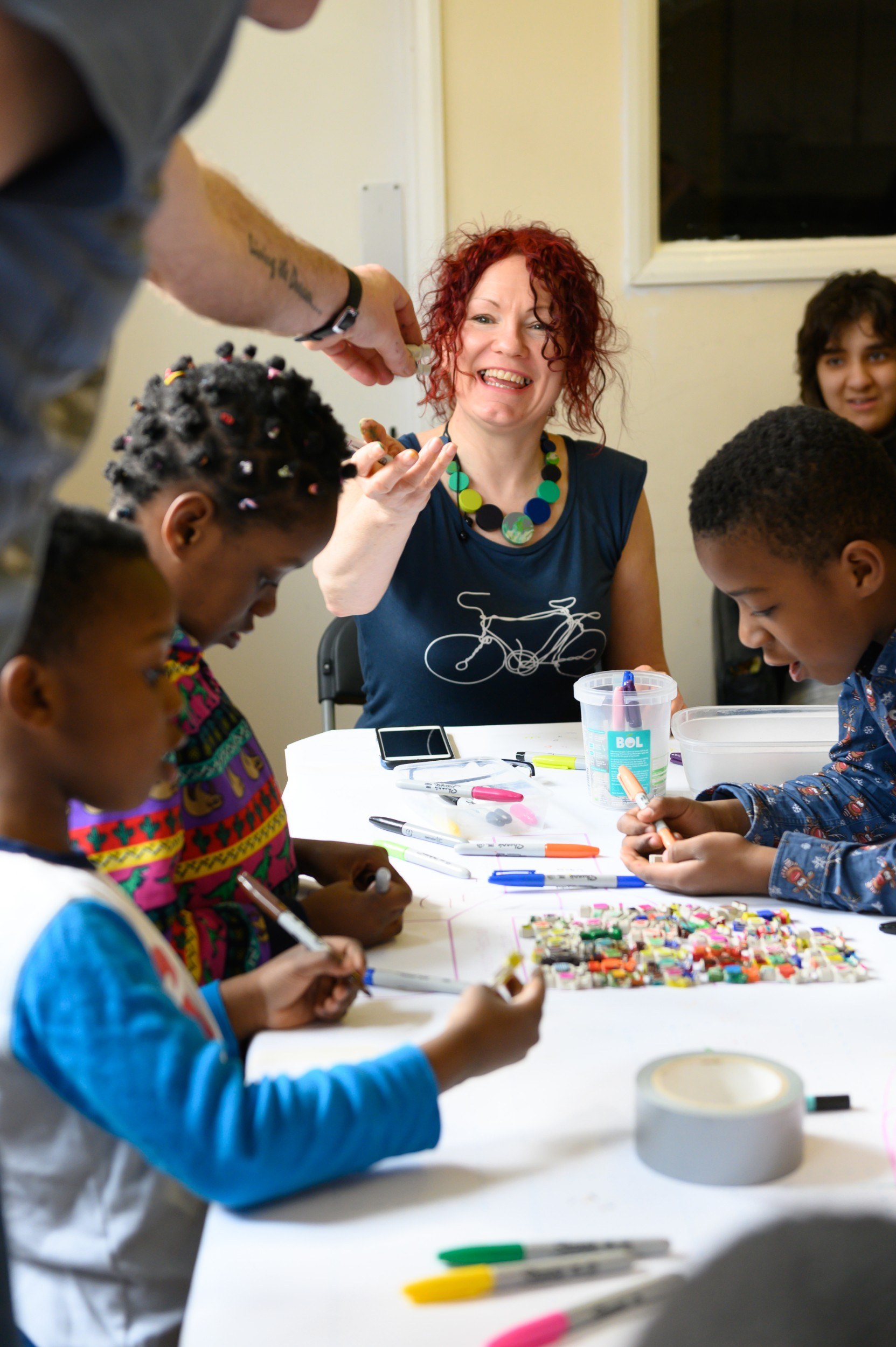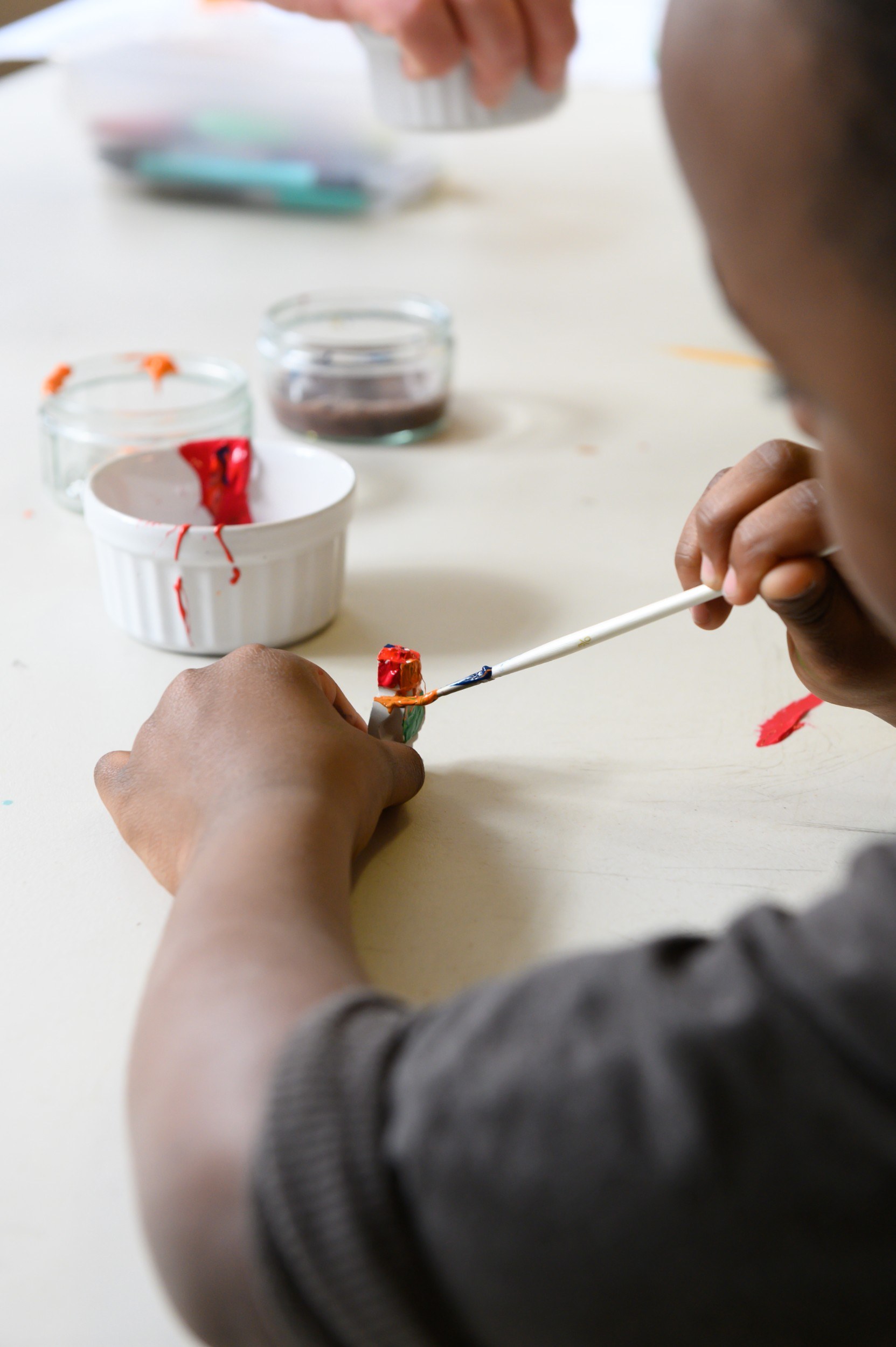 The Big Lunch drop-ins were the Royal Docks' first taste of People's Kitchen, the food waste pioneers originally founded in Dalston in 2010. This series was also inspired by the Eden Project's Big Lunch initiative. A survey by The Big Lunch in February found that one in five people in Britain had never spoken to their neighbours, and that more than half felt distant from them.
Keep an eye on People's Kitchen and Royal Docks Communities Voice to find out more ways to meet your community, or get in touch with them to add your talents to the skills list.
Stories from around the docks