Create Your Docks Fund 2022
Do you have an idea for an activity, event, or project you want to make a reality? Apply for Create your Docks!​
The Create Your Docks Community Fund aims to support communities to get actively involved in the area's regeneration.
Round two is designed to enable local community groups, organisations and people living or working in the Royal Docks to activate and celebrate the area. This fund aims to fund projects that offer opportunities for different communities to come together and deliver activities that are welcoming, inclusive and create a vibrant sense of place.

Create Your Docks will support individuals, community-led organisations and not for profit groups in the Royal Docks or Newham to deliver projects between July – October 2022.

Application deadline: 23 May 2022 - 5pm
Who can apply?
We encourage local communities, organisations and people to make, plan and deliver their ideas and projects. We are keen to support the activation of spaces across the Royal Docks and encourage diverse groups based in the Royal Docks and Newham to apply.
The Create Your Docks fund is targeted at individuals, community groups and grassroots organisations that are active within their community. To be eligible to apply, you must:
be a not-for-profit organisation or constituted community group
have a registered address anywhere in Newham
unconstituted groups and individuals can apply, but you must work with a constituted partner organisation to support your application and project delivery. ​
Which projects will be funded?
We want to be adaptable and respond to a variety of ideas from everyone, but expect projects to fall within three categories mainly:

place - activating areas around the Royal Docks (such as Royal Victoria Gardens, Dockside Lawns and Thames Barrier Park). We welcome projects which are inspired by the people and places of the Royal Docks, including its incredible diversity, heritage and landscape
connectivity - building 'social capital' e.g., creating new relationships and bonds between different communities in the area, with a view to increasing community cohesion and celebrating the richness and diversity of the Royal Docks communities and wider area. We encourage cross-cultural and Interdisciplinary collaboration. Enhancing equal, accessible and fair cross-partnerships across the area.
identity - celebrating the Royal Docks rich heritage and history by showcasing a variety of stories and experiences from people of all backgrounds. We want to acknowledge a past, present, and future Royal Docks.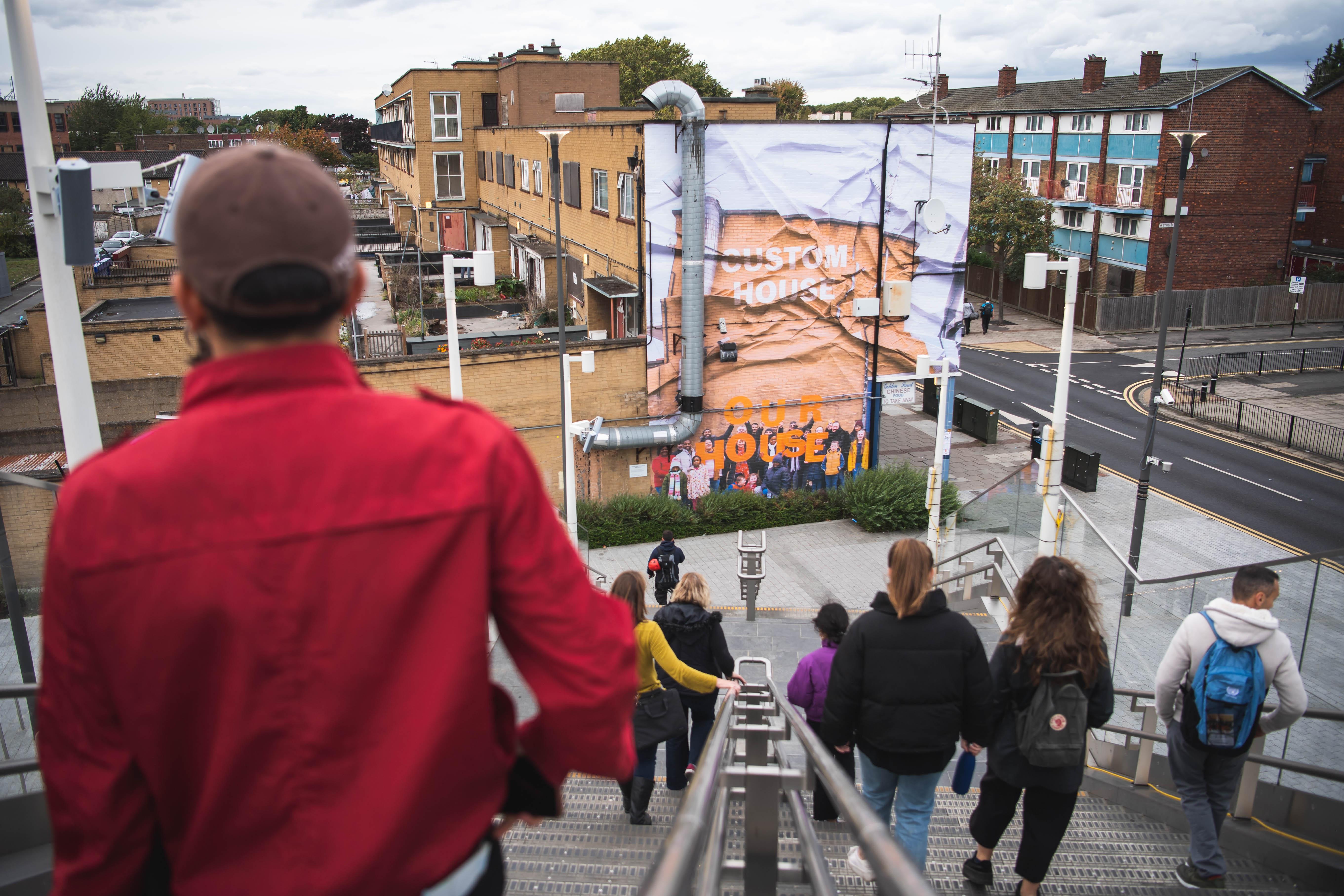 What grant funding is available?
Grants are available for up to £15,000
Create Your Docks funding will be awarded in June 2022. Awarded projects must take place between July 2022 - October 2022.
What support is available before you apply?
The Royal Docks Team is offering information sessions during April and May 2022, open to anyone who is considering applying for funding.
| | |
| --- | --- |
| | |
| Information Session 1 - online | 1pm – 2.30pm (1.5 hours) |
| Information Session 2 - in person | 6pm – 7.30pm (1.5 hours) |
Additional Resources
We have made available a list of resources that can support site activation as part of the Create Your Docks fund, these include:
If you are interested in activating one or more of the suggested sites. Please complete the enquiry form HERE and then a representative of the Royal Docks team will be in touch to discuss project eligibility, sites fees and health and safety requirements.
Contact:
Helena – Groundwork London if you have any questions Email: CreateYourDocks@groundwork.org.uk
 Phone: 020 7239 1390
Application deadline: 23 May 2022 - 12noon
We can't wait to see your ideas come to life!
APPLY NOW THROUGH THE GROUNDWORK WEBSITE
---
Create Your Docks Fund Timeline
| | |
| --- | --- |
| Applications Open | 23rd March |
| Applications Close | 23rd of May 2022 |
| Grants Awarded | June 2022 |
| Project Delivery Phase | July – October 2022 |
| Final Monitoring and Evaluation Report | November 2022 |
---
Downloads: