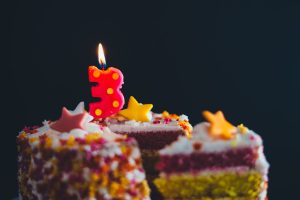 Art & Culture
3rd Anniversary party of the Royal Docks History Club
Wednesday 29th from 6.30pm at the Royal Docks Learning & Activity Centre. 3rd Anniversary party of the Royal Docks History Club at their January meeting.
The evening will begin with the History Talk "Finland & The War" by Graham David Hill covering untold stories & curiosities about WWII in Europe.
After the talk, celebrate the History Club's Birthday & the 100th anniversary of the Roaring Twenties decade with a 20s themed party.
1920s Music, photos of London in the 1920s, party food, glitter...and all that jazz.

Guests are encouraged to dress up in 20s style with a prize for the best costume. Tickets are £1 to attend the talk. A donation for the food is kindly requested if you'd like to dine after the talk. There is not a bar but you can bring your own drinks!
HC founders Gareth Benjamin Evans and Marieta Evans, History Club Honorary Presidents Valery Alliez and Rose Geaney and @RDLAC director Joy-Caron Canter look forward to welcoming you on the 29th to party like Gatsby!
For your visit
Community
Britannia Village Hall
A hall-for-hire that holds 200; home to multi-faith activities, exercise classes, English lessons, and more.
New Arrival
Food & Drink
Little Hudson Cafe
Little Hudson Cafe is an independent cafe open in Royal Wharf serving homemade brunch.
New Arrival
Food & Drink
Husk Brewing
There's a new brewer in town, right where the first IPAs were once shipped from. Watch out for live music nights in the bar.