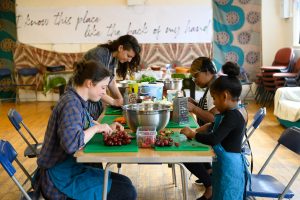 Events
Big Lunch Drop-In
If you find shredding lettuce a little therapeutic, this lunchtime meet-up may make the perfect way to meet the neighbours. Hosted by community food champions People's Kitchen and Royal Docks Communities Voice, this free meal is open to anyone. Arrive from 11am to chop and chat, or turn up at 1pm for food and friendship. At this, the last in a series of roving meet-ups, you'll also have a chance to learn more about how the area is evolving and to get creative with local artists Floating Concrete.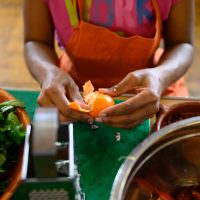 For your visit
Food & Drink
ZeroSette
Authentic Italian near the ExCeL, with a touch of flair.
Food & Drink
China Palace
Dim sum, karaoke, and tradition Chinese cuisine next to the ExCeL centre.
Food & Drink
The Oiler Bar
Bars on boats are always a good idea, especially when they have a cocktail bar downstairs.