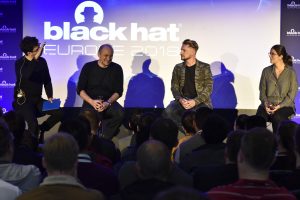 Events
Black Hat Europe 2019
Black Hat Europe 2019 will be held at the ExCel London, December 2-5, 2019. InfoSec professionals from around the world will gather for a range of highly-technical, hands-on trainings and ground-breaking and thought-provoking briefings. This 4-day event offers 2-day and 4-day Training courses (December 2-3 and December 2-5) teaching hands-on offensive and defensive skills.
The main conference (December 4-5) features Briefings, Arsenal, the Business Hall, and more networking opportunities than ever before. Black Hat Europe provides a unique opportunity for security enthusiasts to interact with and learn from many of the top researchers and practitioners working in the field today.
For your visit
Food & Drink
Cafe Bonane
Down-to-earth cafe serving fried breakfasts and hearty lunches on the dockside.
Food & Drink
Nakhon Thai
Thai restaurant overlooking the docks, with a Polynesian-style cocktail bar.
Food & Drink
La Barrique
Welcoming wine bar just outside the ExCeL centre, with continental salad, pizza, and sandwiches.