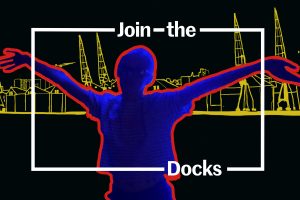 'Boat Race' Digital Self-Portrait Exhibition
An exhibition curated by Salmagundi Films for Join The Docks Festival.
Boat Race is an evolving projected installation of vibrant digital self-portraits produced using iPads by participants at Join The Docks Festival workshops.
Boat Race celebrates the rich heritage and legacy of The Royal Docks, its intrinsic relationship with The River Thames and its diverse communities.
What Floats your Boat?
Boat Race portraits produced by participants at:
Summer Garden Party – St John's Green, North Woolwich
International Play Day – Thames Barrier Park
Ferry Festival – Royal Victoria Gardens, North Woolwich
Good Hotel - Royal Victoria Dock
For your visit
Places To Stay
Connaught House Hotel
This Grade II-listed building provides comfortable rooms and classic pub dining.
Art & Culture
Making Space: Custom House Is Our House
Installation art comprising a life-sized group portrait of individuals who live and work on Freemasons Road. Part of the Making Space series by Jessie Brennan.
Art & Culture
Making Space: Take Your Place
This final part of Jessie Brennan's public art series was created in collaboration with the sports communities at Royal Docks Adventure.