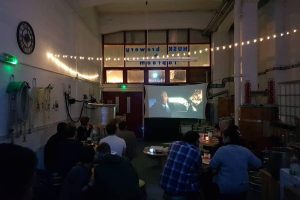 Art & Culture
Bruise Acoustic
Tucked under the North Woolwich Road flyover sits Husk Brewing, a snug tap house hosting regular live music events. On this occasion, Husk will present one of their own, native Silvertown band, Bruise. Enjoy a relaxed evening with friends while supporting the best local produce and talent.
For your visit
Outdoors
Lyle Park
It's easy to miss Lyle Park's narrow entrance, but its triangle of green with a river view is worth exploring.
New Arrival
Art & Culture
The Silver Building
Once the offices of Carlsberg-Tetley, this concrete block now offers workspaces to dozens of creative businesses. Look out for their regular events and exhibitions.
Art & Culture
Lightship 93
A photo shoot location like no other: a meticulously-preserved lighthouse vessel.