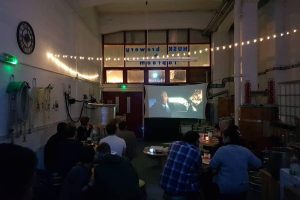 Art & Culture
Bruise Acoustic
Tucked under the North Woolwich Road flyover sits Husk Brewing, a snug tap house hosting regular live music events. On this occasion, Husk will present one of their own, native Silvertown band, Bruise. Enjoy a relaxed evening with friends while supporting the best local produce and talent.
For your visit
Business
Tate & Lyle Sugars
This refinery on the banks of the Thames has been producing sugar by the tonne for over 140 years.
Art & Culture
Lightship 93
A photo shoot location like no other: a meticulously-preserved lighthouse vessel.
Food & Drink
Sainsbury's Local
Open every day 7am til 11pm.