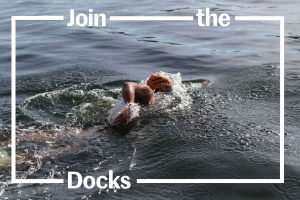 Join the Docks
Dock2Dock Swim
On your marks, open-water swimmers! Test your resilience with 10km or 5km races stretching across both docks, or compete in the more forgiving 1500m. This challenging swim with a stunning backdrop is a worthy goal for experienced swimmers. The 1500m is open to 12-16-year-olds; other competitors must be 16 or over.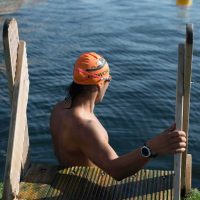 For your visit
Activities
Emirates Air Line
This cable car flying between the Royal Docks and North Greenwich offers panoramic views of the river.
Places To Stay
Good Hotel London
This floating hotel is also a not-for profit organisation that invests in the local community.
Activities
London Royal Docks Open Water Swimming
Swim outside year round against the historic backdrop of Royal Victoria Dock. Safety tagging included.