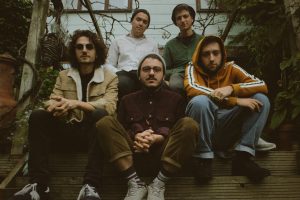 Events
PYJÆN at EFG London Jazz Festival
Having all met at Trinity Laban College of music, PYJÆN is a band with its common link in improvised music and the jazz tradition, but with vision of pushing music forward in new directions, influenced by rock, electro, afrobeat, hip hop and jazz fusion and more
Before the show Stlye-ist, a popular DJ from Istanbul scene, will be showcasing his eclectic approach of mixing African disco edits, Cumbia, pop edits, soul, funk and raggae tunes in his set.
The Silver Building is a meanwhile site, and is not currently fully accessible. If you have any access requirements, please contact us.
For your visit
Community
Britannia Village Hall
A hall-for-hire that holds 200; home to multi-faith activities, exercise classes, English lessons, and more.
Food & Drink
Il Volo
Il Volo serves Italian comfort food that salutes the docks' history at the centre of world trade.
Business
Tate & Lyle Sugars
This refinery on the banks of the Thames has been producing sugar by the tonne for over 140 years.
Similar events