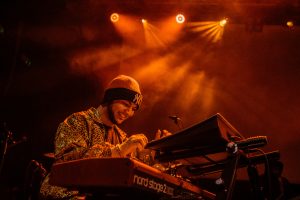 Events
Renato Paris at EFG London Jazz Festival
The singer-songwriter, who is a key member of Moses Boyd's Exodus band, Renato Paris merges together soul, pop, rhythm and blues, jazz and funk music.
For your visit
Activities
Wakeup Docklands
Wakeboarding, paddleboarding, and paddleboard yoga – for beginners and back-flippers alike.
Food & Drink
China Palace
Dim sum, karaoke, and tradition Chinese cuisine next to the ExCeL centre.
Food & Drink
Tapa Tapa
Tapas at this red-bricked Spanish place just inside the ExCeL comes traditional or with a modern twist.