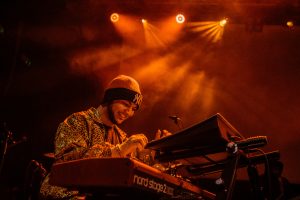 Events
Renato Paris at EFG London Jazz Festival
The singer-songwriter, who is a key member of Moses Boyd's Exodus band, Renato Paris merges together soul, pop, rhythm and blues, jazz and funk music.
For your visit
Activities
Royal Docks CrossFit
Gym dedicated to CrossFit, the gruelling strength and conditioning phenomenon that athletes swear by.
Places To Stay
Good Hotel London
This floating hotel is also a not-for profit organisation that invests in the local community.
Food & Drink
The Living Room
The Good Hotel's floating restaurant dishes up locally-sourced comfort food with a Spanish twist.
Similar events