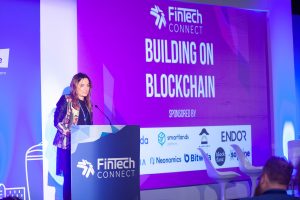 Events
FinTech Connect
FinTech Connect is where large teams from major financial institutions go to make informed buying decisions on the latest innovations on the market, and where fintechs come to accelerate dialogues with digital buyers with responsibility across digital transformation, payments, financial security, regtech and blockchain.
The 2019 event is to be held on 3-4 December at ExCeL London and will bring together 6,000+ of the fintech community to share best practice, showcase new products and solutions and shape financial services of the future.
For your visit
Places To Stay
Aloft London ExCeL
Four-star Marriott hotel with a dockside restaurant terrace, wood-lined interiors, and a striking skyline.
Food & Drink
The Living Room
The Good Hotel's floating restaurant dishes up locally-sourced comfort food with a Spanish twist.
Food & Drink
Airline Cafe
No one complains about all-day breakfast for under a fiver. Right next to the ExCeL, this cafe-diner opens early to late.