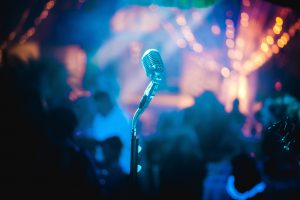 Art & Culture
Free Jazz @ Silver with Rio Kai trio
Award-winning bassist Rio Kai is known for his "energetic rhythmical phrases and blistering lines", and he's played with up-and-coming bands like the septet Nérija. Hear him perform at the Silver Building's regular contemporary jazz night, for free.
For your visit
Outdoors
Royal Wharf Gardens
In this garden in the centre of the Royal Wharf development, you'll find a memorial to the Silvertown Explosion.
Food & Drink
Sainsbury's Local
Open every day 7am til 11pm.
New Arrival
Food & Drink
Little Hudson Cafe
Little Hudson Cafe is an independent cafe open in Royal Wharf serving homemade brunch.
Similar events