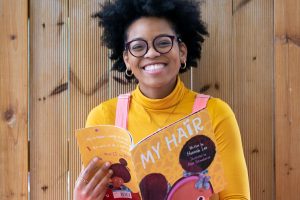 Art & Culture
Hannah Lee: My Hair
Dreads, twist out or braids — a young girl chooses how to style her hair for a special birthday celebration in the beautifully illustrated picture book My Hair. Join author Hannah Lee as she does a live-reading and takes you on a fun-filled adventure with activities inspired by the book.
For your visit
Art & Culture
RAW Labs
Sample an impressive range of art events and workshops, or just the great coffee, at this Bow Arts caff.
Community
University of East London
UEL's docklands campus is known for its state-of-the-art sports facilities and formiddable reputation.
Food & Drink
Galyons Bar & Kitchen
This 19th-century dockside inn has recently been reborn as a waterside gastropub.