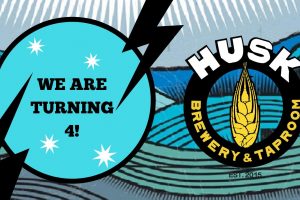 Events
Husk Brewing is turning 4!
It's been four amazing years since Husk Brewing started their brewing journey. Come and join them for an evening of celebrations. Enjoy craft beer, tasty food , games and a good time. There'll also be an Open Mic for all of you creative people out there . Free Entry! All welcome.
For your visit
Outdoors
Thames Barrier Park
This dramatically-landscaped park is the best place to watch the Thames Barrier in action.
Art & Culture
Millennium Mills
Derelict early 20th century flour mill turned screen icon; this Royal Docks landmark is due to be redeveloped.
New Arrival
Food & Drink
Husk Brewing
There's a new brewer in town, right where the first IPAs were once shipped from. Watch out for live music nights in the bar.