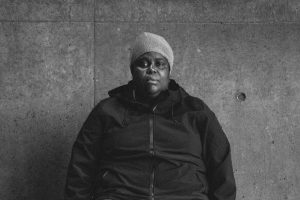 Events
I AM FROM REYKJAVIK
Sonia Hughes explores what it means to become a 'post-racial, global citizen' with her interactive installation, I am from Reykjavik.
The theatre-maker will try to build a temporary home in two places around the Royal Docks, invite people to help, have tea with her, or just watch. How will people respond? What will the reaction be? You'll have to visit her to find out.
Commissioned by LIFT, SPILL Festival and Jerwood Arts in partnership with Arctic Arts Festival (Norway), SPRING Performing Arts Festival (Netherlands) and ILT Festival (Denmark). Supported by City of London as part of its Believe! Faith, Freedom (and Football) season, and The Royal Docks team.
Locations
14 Aug: RAW Labs Pump Station Square
15 Aug: Crystal Lawns
Times
12-7pm each day
For your visit
Art & Culture
Making Space: Custom House Is Our House
Installation art comprising a life-sized group portrait of individuals who live and work on Freemasons Road. Part of the Making Space series by Jessie Brennan.
New Arrival
Food & Drink
The Snack Shack
Homemade cakes and hot food are on offer at this friendly and laid-back spot on St. John's Green.
New Arrival
Business
Royal Albert Dock
This new commercial heart for London will stretch from Royal Albert DLR almost as far as Cyprus.