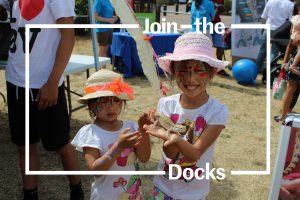 I Love BV Summer Fun Day
Try your hand at archery, have a go at zumba, even hold a live snake! With the infamous 'BV wacky races', bouncy castles, face-painting and live performances from local young people, you'll be sure to find something to do. Otherwise, just come along for the food and to get to know your neighbours.
This is a chance for people of all ages to come together and celebrate London's summer in West Silvertown, and there truly is something for everyone.
For your visit
Outdoors
Lyle Park
It's easy to miss Lyle Park's narrow entrance, but its triangle of green with a river view is worth exploring.
Outdoors
Thames Barrier Park
This dramatically-landscaped park is the best place to watch the Thames Barrier in action.
Business
Tate & Lyle Sugars
This refinery on the banks of the Thames has been producing sugar by the tonne for over 140 years.