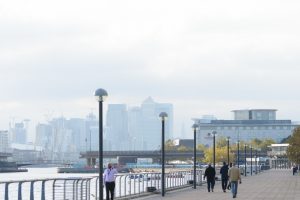 Events
Join the Debate: Youth in the Community
Guest speaker Lez Henry and panel members debate youth, community and safety as a part of the Silvertown Sessions at RDLAC. The Silvertown Sessions are organised by RDLAC and the Cultural Engine Research Group (UEL).
The debate is free to attend and attendees will be able to enjoy free local food and drink.
For your visit
New Arrival
Food & Drink
The Snack Shack
Homemade cakes and hot food are on offer at this friendly and laid-back spot on St. John's Green.
Outdoors
St John's Green
Community garden with allotment and children's play area.
Food & Drink
The Girl of Sandwich
Primarily a takeaway, this sandwich shop is popular with locals and workers alike.