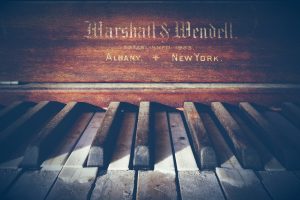 Art & Culture
Live Jazz: Basil Hodge Trio
Relax with live jazz in the Silver Building's intimate cafe-bar space. Critically-acclaimed Basil Hodge will be on piano, alongside Dominic Howells on double bass and Matt Skeeping on drums. The band will blend originals with classic jazz favourites.
For your visit
Business
Tate & Lyle Sugars
This refinery on the banks of the Thames has been producing sugar by the tonne for over 140 years.
Art & Culture
Lightship 93
A photo shoot location like no other: a meticulously-preserved lighthouse vessel.
New Arrival
Food & Drink
Husk Brewing
There's a new brewer in town, right where the first IPAs were once shipped from. Watch out for live music nights in the bar.