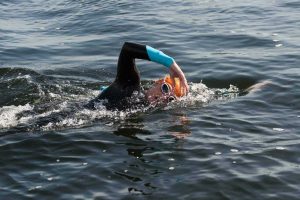 Events
London Royal Docks OWS New Years Day Swim
Start 2020 with a splash! The Love Open Water London Royal Docks New Years Day swim will be held on the morning of Wednesday 1st Jan from 11:00-13:00.

Tickets will be £15 and can be booked on the ACTiO app or via the ticket link provided. This includes nibbles and hot drinks! Please aim to purchase your tickets in advance, especially those who are new to the docks so that we can ensure adequate safety cover on the day.
For your visit
New Arrival
Art & Culture
Making Space: The People's Plan
Large-scale artwork reproducing 'The People's Plan for the Royal Docks,' a 1980s community-led project to oppose the airport. Part 2 of artist Jessie Brennan's 4-part work.
Activities
Wakeup Docklands
Wakeboarding, paddleboarding, and paddleboard yoga – for beginners and back-flippers alike.
Places To Stay
Aloft London ExCeL
Four-star Marriott hotel with a dockside restaurant terrace, wood-lined interiors, and a striking skyline.