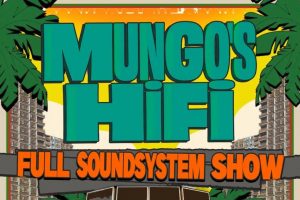 Art & Culture
Mungo's Hi Fi @ The Cause
Armed with tons of new and classic productions as well as an ever-growing box of dubplates, the Dub music magicians are set to make the ground shake for their first London show in over half a year.
Let's get busy to the everlasting vibrations of dub & dancehall music, and experience the collective's signature exploration of soundsystem culture.
For your visit
Outdoors
St John's Green
Community garden with allotment and children's play area.
Community
Royal Docks Learning & Activity Centre
RDLAC has spent 50 years serving the North Woolwich community, from after-school clubs to conservation projects.
Outdoors
Royal Victoria Gardens
These 19th-century pleasure gardens are still a delightful place to watch the river go by.