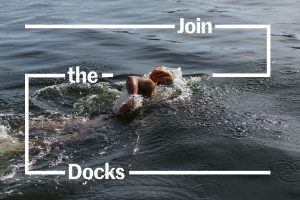 Join the Docks
National Park City Splash
Try kayaking, bell boating, stand-up paddleboarding, and rowing for free in the Royal Docks.
The Mayor of London is working with the National Park City Foundation, other partners and Londoners to make London the world's first National Park City this summer. To celebrate, they are launching the National Park City Festival, where you can discover London's amazing outdoors with free events across the city, from outdoor fitness sessions and live performances to beekeeping and open water events for the family.
London's first multi-site outdoor swimming and paddle sports event which will take place on the closing weekend of the festival. All abilities will be welcome to try their hand at activities such as stand up paddle boarding and open water swimming, right here in the capital.
Find out what you can try here in the Royal Docks by visiting the National Park City website.
For your visit
Food & Drink
The Crystal Café
Overlooking the docks, this cafe serves home-made salads and bistro-style sandwiches.
Activities
London Royal Docks Open Water Swimming
Swim outside year round against the historic backdrop of Royal Victoria Dock. Safety tagging included.
Art & Culture
The Line
Sculpture trail leading from the O2 to the Queen Elizabeth Olympic Park via Royal Victoria Dock.