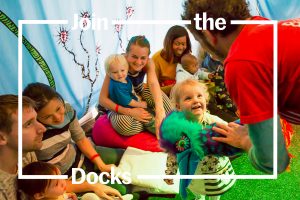 Nautical Story Telling
We will be getting nautical with our drop-in crafts, creating mini stick-rafts and boats. You can launch these wherever you like - in the Royal Docks, in the Thames, have a race in your paddling pool with a friend, or even try them out in your bath at home.
Our brilliant Story Builders will be there to guide you, with watery themed stories and games throughout the day.
For your visit
Outdoors
St John's Green
Community garden with allotment and children's play area.
Business
London City Airport
The only London airport that's actually in London.
Places To Stay
Travelodge London ExCeL
A good budget choice, eight minutes walk from the ExCeL centre.