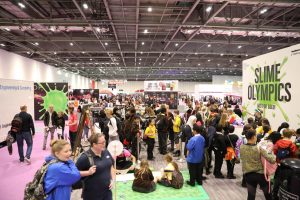 Conferences
New Scientist Live
This October, New Scientist Live will take you on a journey of discovery, turning London's ExCel Centre into the most exhilarating place on Earth!

Jam-packed with thought-provoking talks, ground-breaking discoveries, interactive experiences, workshops and performances that will inspire all ages, New Scientist Live is an extraordinary day out.
For your visit
Food & Drink
The Living Room
The Good Hotel's floating restaurant dishes up locally-sourced comfort food with a Spanish twist.
Places To Stay
Aloft London ExCeL
Four-star Marriott hotel with a dockside restaurant terrace, wood-lined interiors, and a striking skyline.
Food & Drink
Cafe Bonane
Down-to-earth cafe serving fried breakfasts and hearty lunches on the dockside.
Similar events