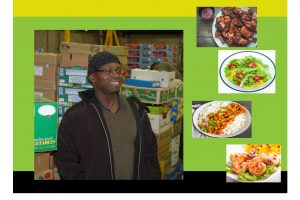 Events
Royal Docks Multicutural Food Festival and Carnival
In June 1948, SS Windrush arrived from the Caribbean carrying many ex-servicemen and pioneering men, women and children. The Windrush Generation continue to contribute to British society through architecture, science, medicine, technology and innovation, the arts, sports, music, education and FOOD.
This FOOD Festival is a chance to immerse yourself in the vibe, colour and creativity of other famous carnivals and festivals. Sharing FOOD and breaking bread is a natural way to bring people together and encourage them to leave their homes.
This event is FREE. Sample FOOD grown tropically and prepared locally.
Dress in tropical colours or outfits inspired by the mood of the Windrush era.
This FOOD Festival is made possible by the generosity of Community Food Enterprise a local charity and partners who have come together to support this wonderful event.
Part of London Festival of Architecture 2022
For your visit
Community
Asta Community Hub
Asta takes a holistic approach, supporting the North Woolwich and Silvertown community from birth to old age.
New Arrival
Business
Expressway London
Expressway is a community of almost 200 thriving businesses facing onto Royal Victoria Dock. Recognised as a place where creative enterprises, SMEs and start ups can flourish, no two of their businesses are alike but all are like minded.
Art & Culture
Lightship 93
A photo shoot location like no other: a meticulously-preserved lighthouse vessel.