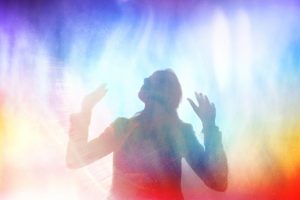 Royal Docks Rainbows
Get ready for a fun, flavourful revelation as international multi-sensory experience designers Bompas & Parr come to the Royal Docks to create the world's first rainbow you can actually interact with. Head below Silvertown Way, Britain's first flyover, and you'll find the Royal Docks Flavour Rainbow - an incredible sensory experience that immerses you in the history of the Royal Docks and Newham.
Working with local schools, Bompas & Parr have conjured up evocative essences synonymous with the docks as imaged by children, in a celebration of the rich heritage of this vibrant part of east London. And if that wasn't joyous enough for you, twice a day the docks will be illuminated with the sight of a rainbow (sunlight permitting). Arcs of fine spray will span each side of the Royal Victoria Dock during the displays, which you'll be able to look through and see the light transformed into the symbols of hope and renewal.

Flavour Rainbow
Closed on Mon and Tues
Open Weds, Thurs and Sun 10am-6pm; Fri and Sat 11am-9pm
Royal Victoria Dock Rainbow
Any day the sun is shining at 10am and 4pm the rainbow will appear over the Royal Docks. Announcements will be made on social media.

More info
See @YourRoyalDocks on social media for the latest info.
How to find the Rainbow:
Royal Docks Flavour Rainbow is located under Silvertown Flyover, opposite Perky Blenders (by Expressway Building)
1 Dock Road
E16 1AG
Follow the floor stickers if you are coming from Royal Victoria Dock DLR. If you are using Google Map, please type in Perky Blenders X Good Vibes (E16) and it will take you to the café, and you will see the rainbow entrance from there – it's under the underpass.
For your visit
Community
Royal Docks Learning & Activity Centre
RDLAC has spent 50 years serving the North Woolwich community, from after-school clubs to conservation projects.
New Arrival
Business
Duffy London
Duffy London is a Design Studio from Christopher Duffy producing ideas-based pieces of modern furniture and sculpture. The studio combines art with function to design and manufacture a range of limited edition collections that play on the concepts of gravity, geography, and illusion.
New Arrival
Food & Drink
Little Hudson Cafe
Little Hudson Cafe is an independent cafe open in Royal Wharf serving homemade brunch.