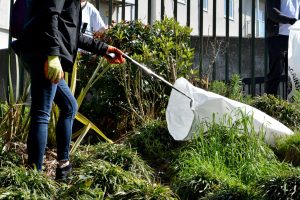 Royal Docks Walking Tour: Cleaning Boundaries
Cleaning Boundaries - a walking and clean up event along the Royal Docks beach boundaries with SAS (surfers against sewage) and Royal Docks plastic free to discover unknown areas and help clear the area of unwanted litter to help keep the environment safe.

Wednesday 19th June 1.15pm, meet at RDLAC E16 2JB
Walk will be local and last approximately 1 hour and 30 minutes.
For your visit
Outdoors
St John's Green
Community garden with allotment and children's play area.
Outdoors
Royal Victoria Gardens
These 19th-century pleasure gardens are still a delightful place to watch the river go by.
New Arrival
Food & Drink
The Royal Standard
The Royal Standard has re-opened under new management as a family-run pub that welcomes everybody, including children until 6pm.