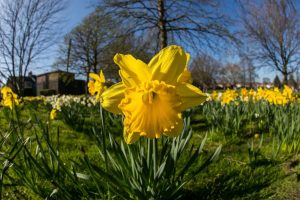 Royal Docks Walking Tour: Foraging Along Boundaries
For a breath of fresh air try our social walking group - special walk - foraging along boundaries, a foraging walk led by a local community gardener.
Wednesday 26th June 1.30pm, meet at Newham City Farm.
Walk will be local and last approximately 1 hour.
For your visit
Community
Shipman Youth Zone
Drop-in youth centre for 11-19 year-olds with snooker, table tennis, and computer facilities on offer.
Art & Culture
Making Space: Custom House Is Our House
Installation art comprising a life-sized group portrait of individuals who live and work on Freemasons Road. Part of the Making Space series by Jessie Brennan.