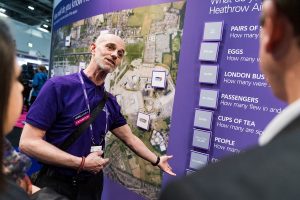 Conferences
Skills London
Skills London is the UK's largest jobs and careers event for 14 – 24-year olds and their families and is returning to ExCeL London on 25 and 26 November.
The event provides an opportunity for young people to meet over 200 potential employers, education and skills providers and get practical advice and information, helping them discover a future that works for them. Further details can be found here: https://www.businessldn.co.uk/skillslondon/home
For your visit
Places To Stay
Moxy London ExCeL
Marriott's boutique brand, Moxy, offers a laid-back alternative with cheerful colours and cheaper rates.
New Arrival
Food & Drink
Husk Brewing
There's a new brewer in town, right where the first IPAs were once shipped from. Watch out for live music nights in the bar.
Outdoors
Lyle Park
It's easy to miss Lyle Park's narrow entrance, but its triangle of green with a river view is worth exploring.