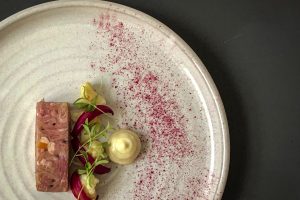 Events
Lockside Kitchen Supper Club
Supper clubs provide the opportunity to chat to strangers — and often to sample the kind of food that you'd expect in top-notch restaurants in more informal settings at reasonable prices.
Masterchef finalist 2017 Steve Kielty will be serving winter warmers on Saturday 14 December at the Lockside Kitchen with what promises to be a fantastic menu of seasonal dishes, with cocktails will be served from 6pm.
This event is for diners over the age of 18.
For your visit
Activities
NASSA Sport
Community basketball club for 8 to 18 year-olds from Newham, in partnership with UEL.
Community
University of East London
UEL's docklands campus is known for its state-of-the-art sports facilities and formiddable reputation.
New Arrival
Art & Culture
RAW Labs
Sample an impressive range of art events and workshops, or just the great coffee, at this Bow Arts caff.